I had every intention of participating this year in Nail Polish Canada's second annual Christmas nail art contest. It's basically three weeks of holiday themed nail art challenges with the chance to win some amazing polish prizes. I totally dropped the ball on this one! I barley made it on time for submission for the first week, snow themed, and totally missed the deadline for the second week, holiday decorations. I did however make an attempt, and here it is! A refresh of Zoya's Payton with son festive bobbles! I had this idea of an eligant cascade of various Christmas tree ornaments in gold over Payton's sparkly purple base. I found this nifty little design, not sure what it is actually supposed to be, in Bundle Monsters first collection of plates, this is BM-006. I used Sally Hansen Strong as Nails Brushed gold to stamp with, this is a discontinued gold foil/chrome.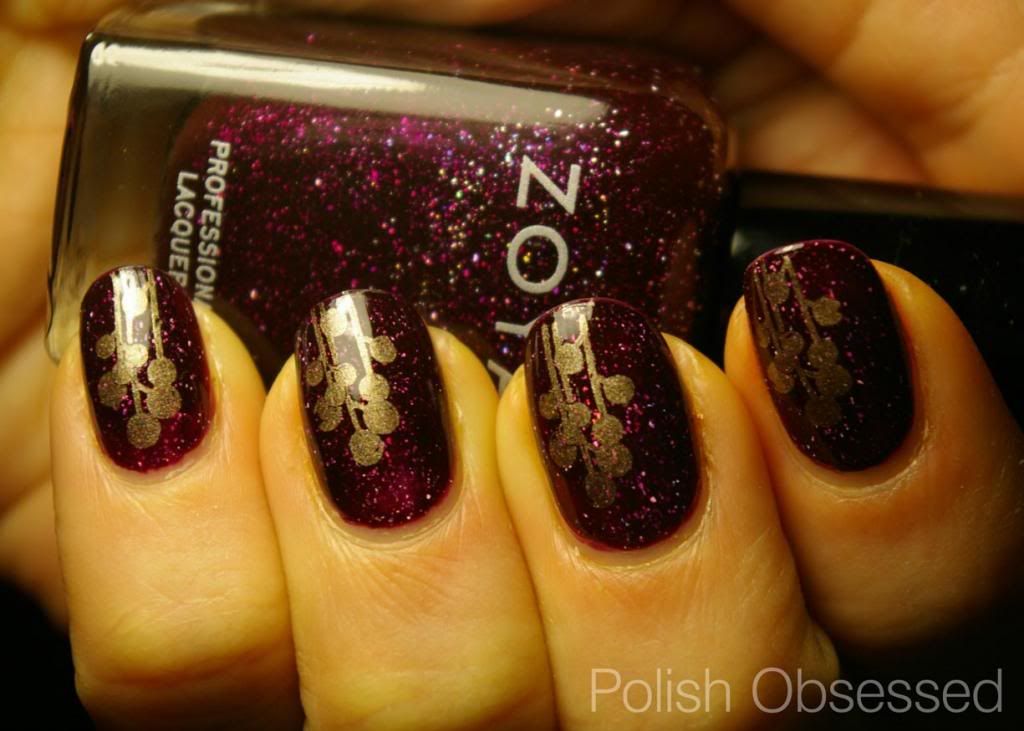 My original intention was to have this design running straight down the middle of the nail, however when I accidentally applied the stamp more to one side I decided to stick with it for the rest of the nails, definitely more interesting.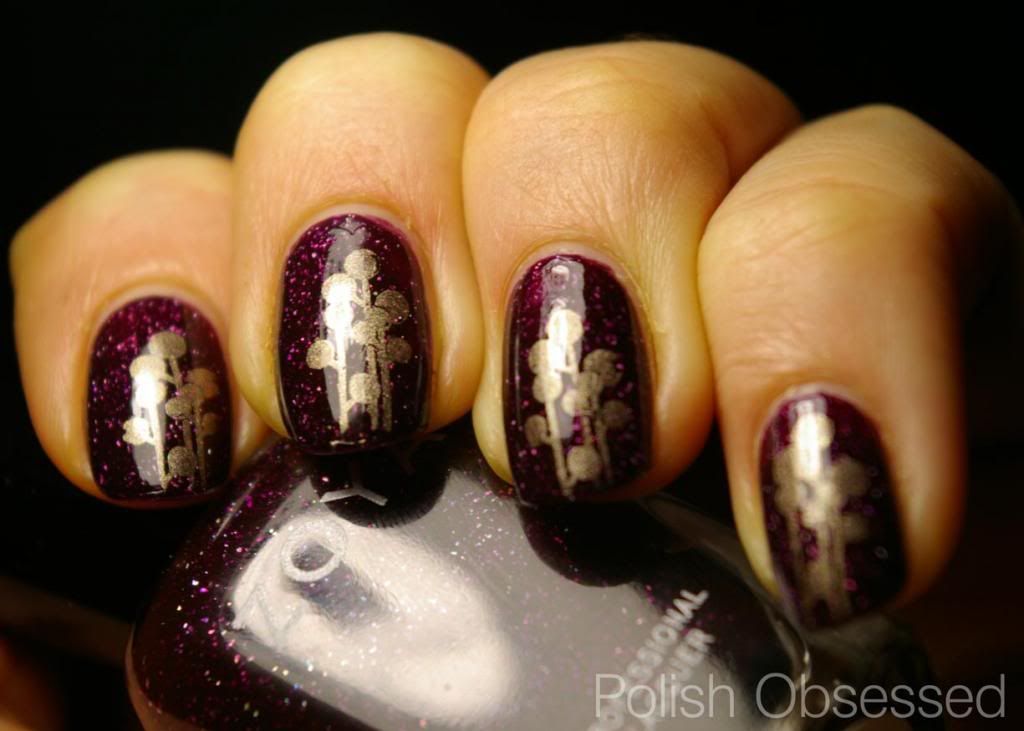 So this was my attempt for submission, simple and eligant, not over the top. There were some wonderful submissions for all three weeks that range from simple stamping to intricate hand painted original designs. Good luck to all who entered!