I think the weather is starting to have an impact on my polish selection these days. The conditions vary from day to day, but they all have one thing in common, crazy low temperatures! For today's mani I decided on wearing a China Glaze I purchased a while back but never got around to wearing, Jitterbug from the Vintage Vixen Collection.
Jitterbug is a lovely charcol foil made up of what looks like silvery flecks. Application was great, I only needed two coats for full opacity and did not create any brush strokes in the process. The finish is icy cold!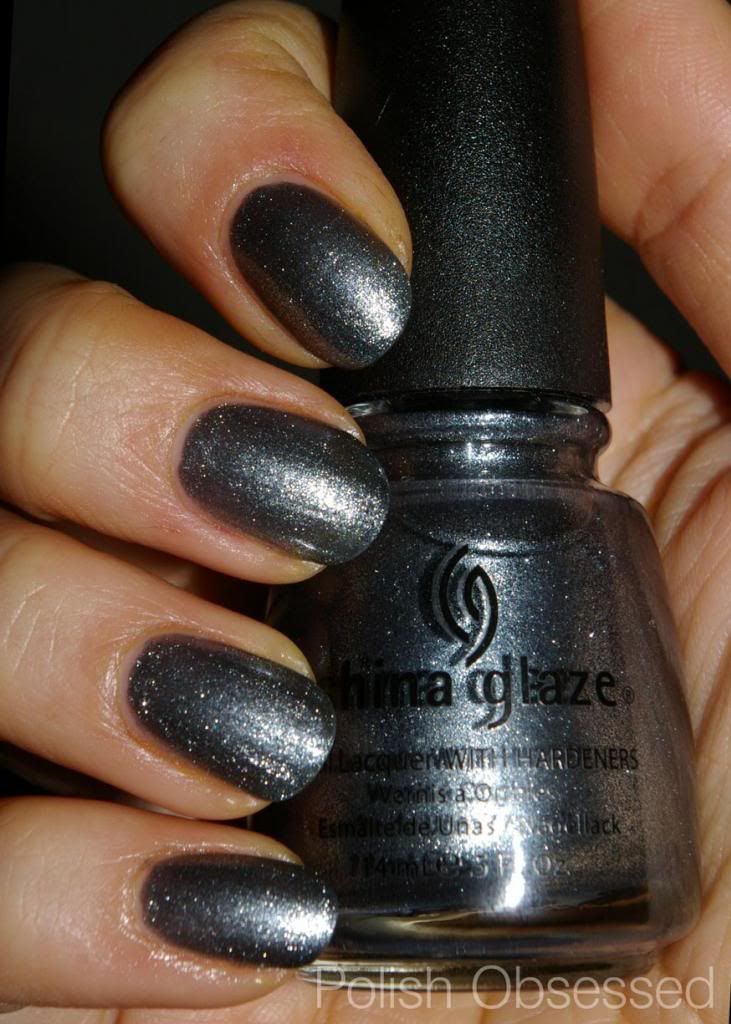 I had a great idea of layering Nabi Black Flake, a matte black and white bar/hex glitter combo on the tips with Sally Hansen Open Mica Night, a square holo glitter. I tryed this out over a light silver foil on my nail wheel in early winter and loved the frosted look.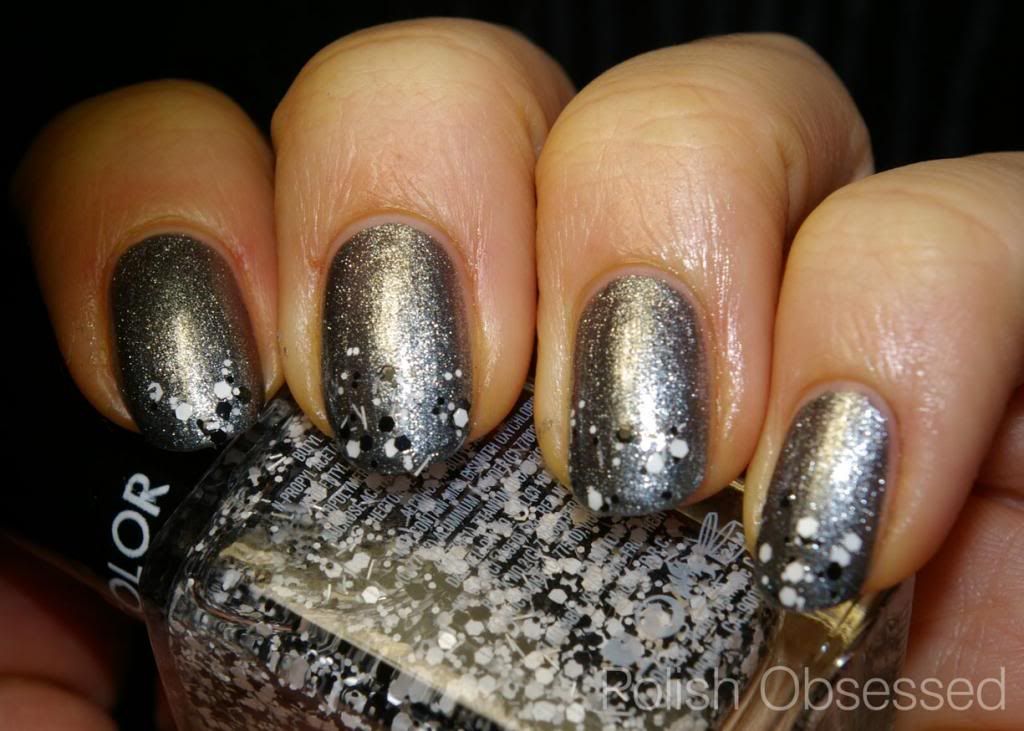 I don't think I got the same look with Jitterbug as the base, too dark. Unfortunately I forgot to take a photo with the combo of square holo glitter in Sally Hansen's Open Mica Night, but you get the idea. I will be recreating the original look soon, I will also be sure to take proper photos!