lol, I just could not resist with the title of this post. Today I have a glitter bomb of a polish from China Glaze's Happy Holiglaze collection. Put a Bow On It is a densely packed bright magenta glitter. Depending on the lighting it can appear more pink or purple. In the bottle it appeared to be more pink to me and I wasn't sure I needed it in my collection. After seeing additional swatches throughout December and passing on it the first time, I happened to find it at Sally's and decided to try it out.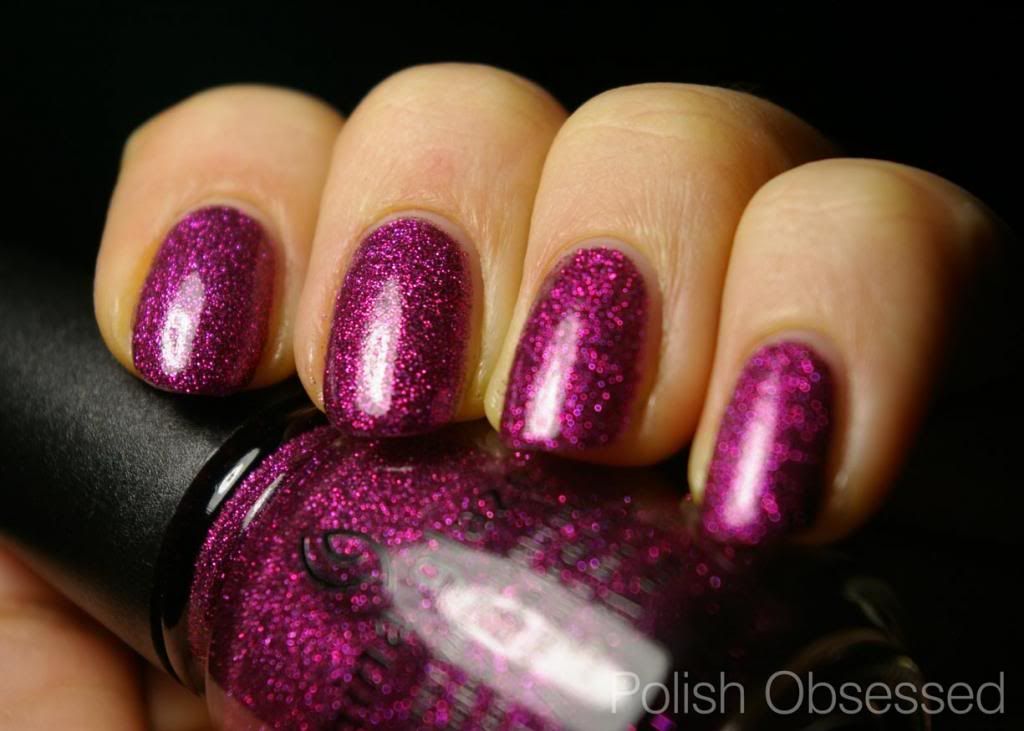 Of course I ended up loving it! Although made up of mainly magenta glitters, I think I see a tiny mix of purple. It could be my eyes or the lighting, but whatever it is I like it! Application was pretty easy, I only needed two coats for full coverage. I topped it of with a thick coat of Seche Vite and was happy with the final texture once dried. Since it is a full glitter polish a little texture is to be expected, but it didn't bother me.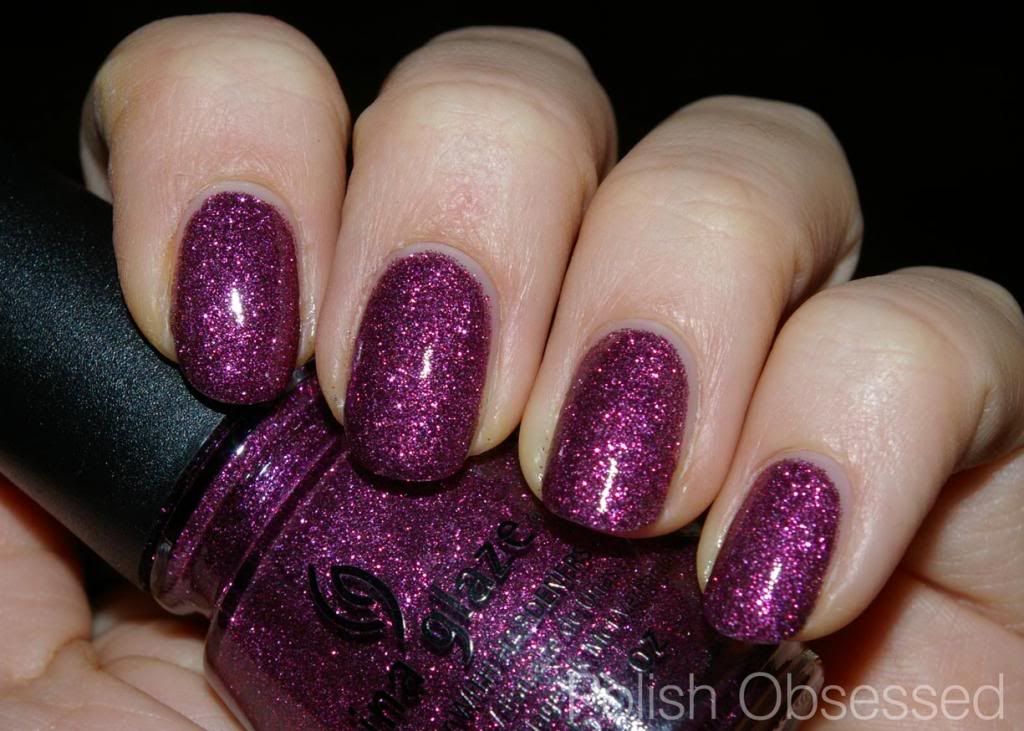 In terms of wear these glitters just do not seem to wear well at all on me. I usually start to see chips within the first or second day after application which sucks! I think it may be the base coat I am using, I have got to try some other brands and see if wear is better.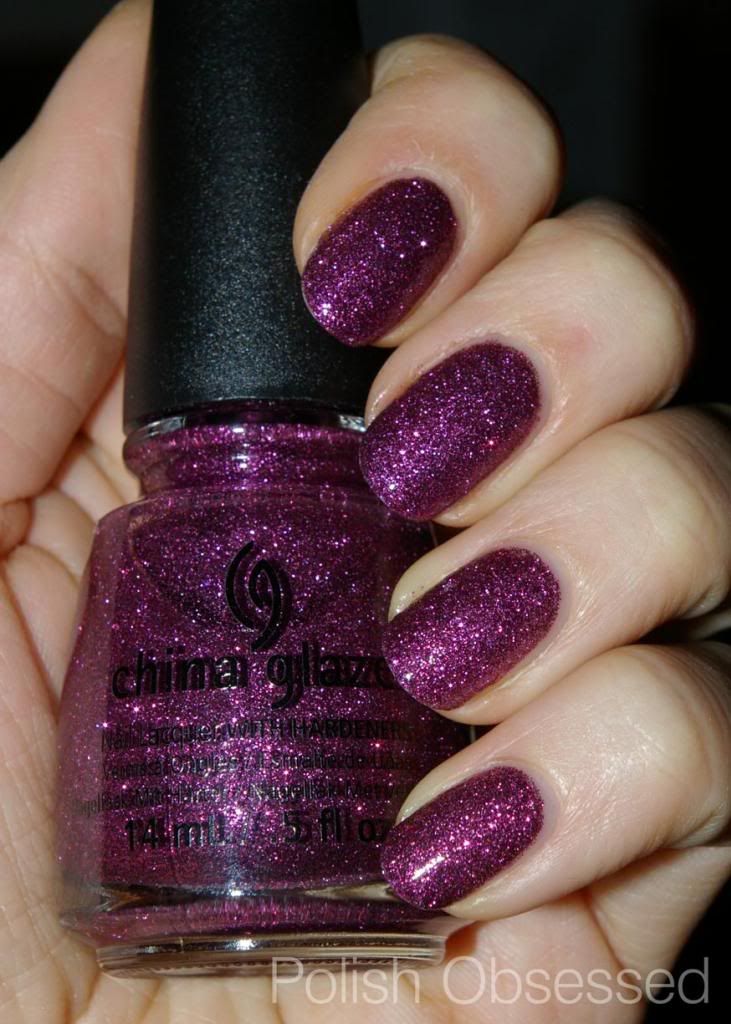 The only good thing about the wear is removal was quick and easy, it basically peeled off in sheets with no damage to the nail lol. Not ideal, but a lot less time consuming than removing by hand.