When I first saw swatches for Essie's Encrusted Treasures collection is really did not care for it, especially It's namesake polish! Somewhere along the way I began to grow fond of some of the polishes and actually picked a few up. For those of you who don't already know, this is a full collection of "textured" polish. Essie is the only brand I have seen to dedicate a full collection to various types of finishes, meaning they are not all gritty like most brands. At first I didn't get it, but as the polishes started to grow on me it made more sense and made me like the collection even more for being so unique. Not only do they use texture in the feel of the polish, but also in the look. Today I have a polish that has the texture "look", On a Silver Plater.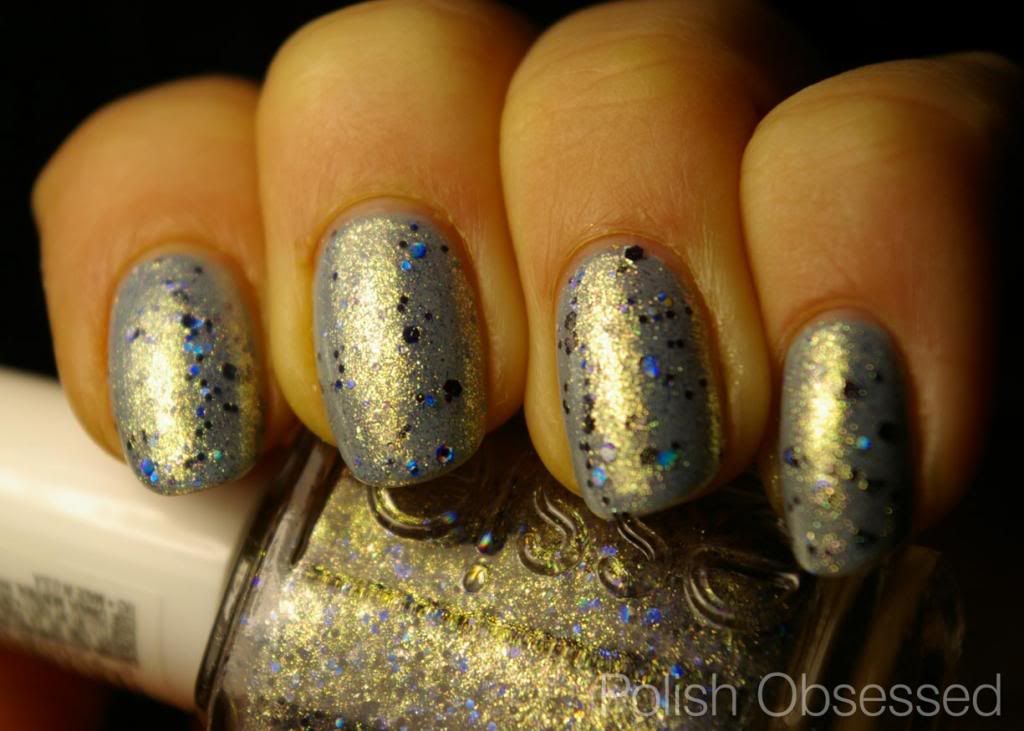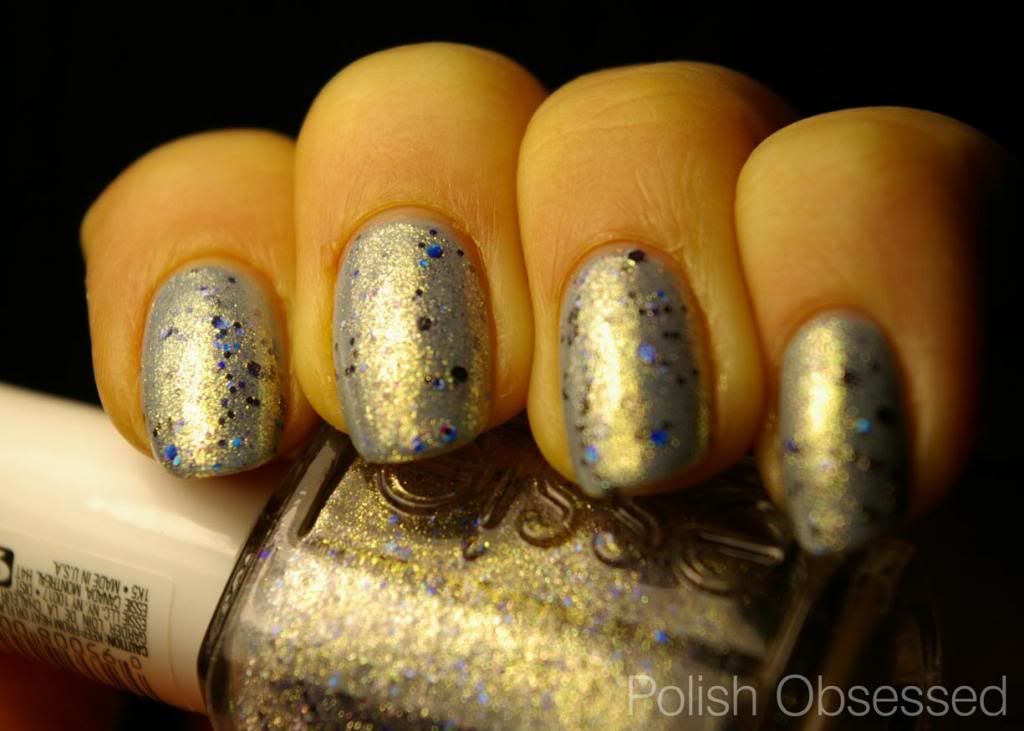 On a Silver Platter is a sheer, but buildable golden shimmer polish densely packed with various hex sized blue holo glitter. The glitter is awesome and what really drew me in! I applied one coat over my previous mani of Cult Nails Princess and it matched perfectly! Although sheer, the prominent golden shimmer distracts from visible nail line if worn on its own.
As I mentioned earlier, this is not a gritty textured polish, it actually dries very smooth and shiny on the nail, even without topcoat. The texture lies in the glitter, they add a sequinned effect that really pops against the golden base. I really love the look it gives.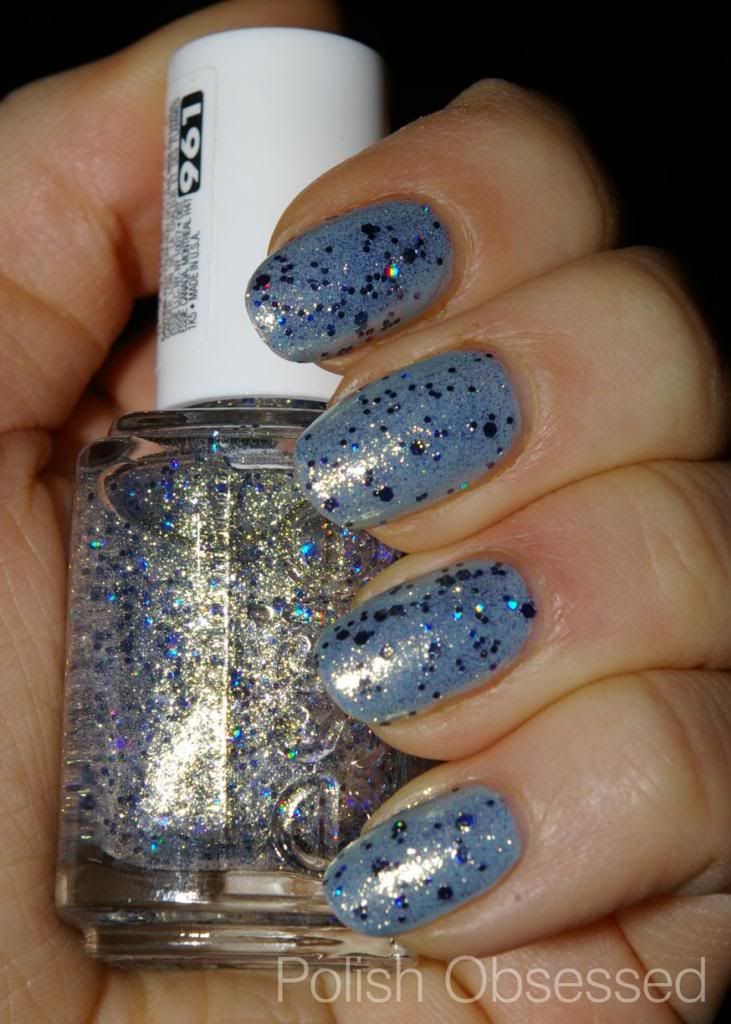 I must have passed on this polish more than enough times before finally giving in and picking it up. I am super glad I gave this polish a chance, it is very unique in my collection.