Since the holidays have ended I have made some last minute, "get 'em while you can" holiday polish purchases. Since it is getting frigid again outside I am literally blogging from my laptop to yours today, photos and all! Let's start off with Essie!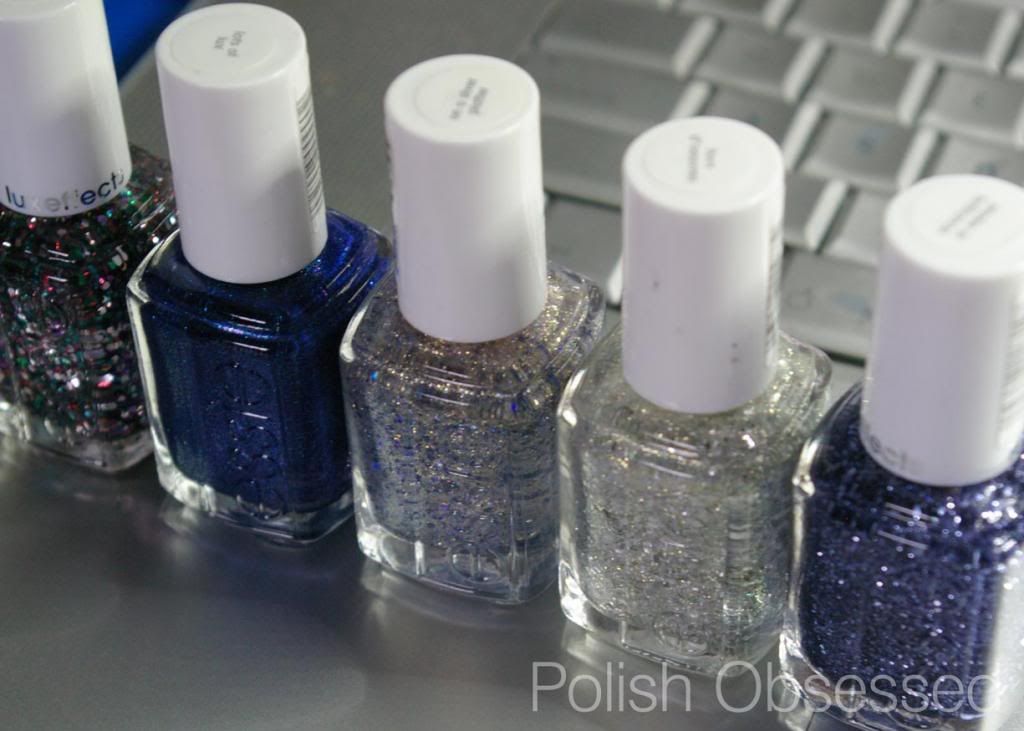 The first swatches I saw for Essie's Encrusted Treasures collection did not win me over, especially the namesake of the collection. I was not even the slightest bit interested. I already posted a mani with Essie's Silver Plater, so you must know I caved lol. Along with On a Silver Platter I picked up Hors D'orves, and Lots of Lux.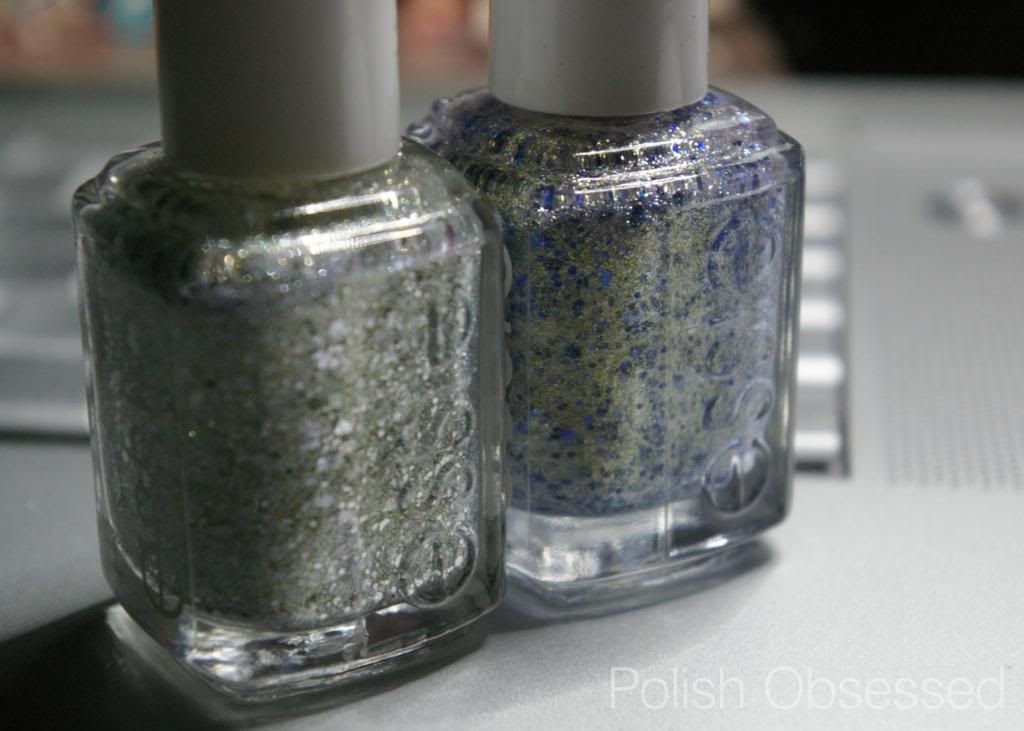 Hors D'orves has the same gold shimmer as the previous polish and jam packed with silver hex glitter. Super shiny and blingy. Dries to a glossy shine.
On a Silver Plater is a sheer but buildable gold shimmer combined with various sizes of a deep blue holo hex glitter. I really love the glitter in this polish!
Dries to a glossy shine.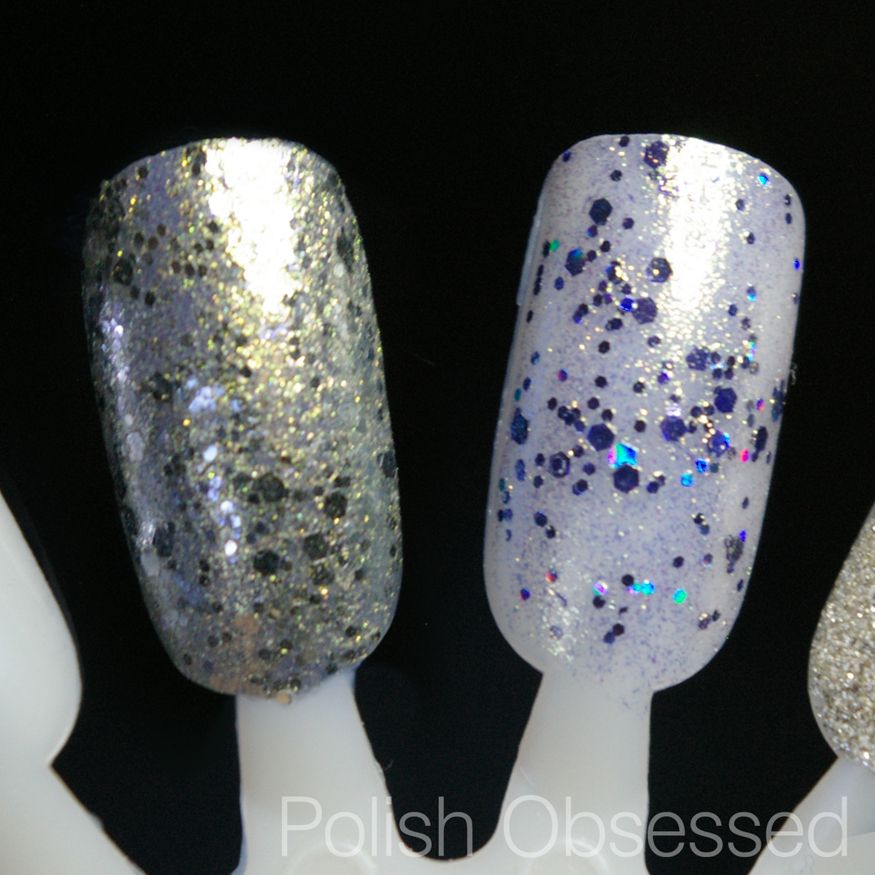 Lots of Lux was a super last minute purchase and I almost didn't pick this one up.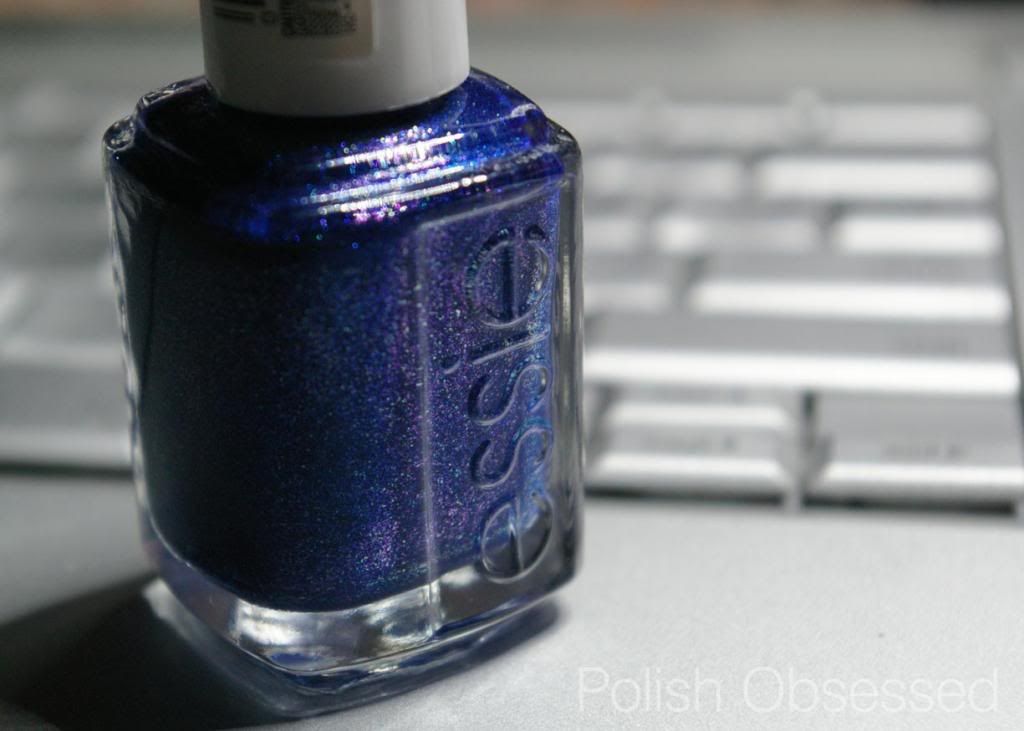 It was a swatch I saw online that helped me decide I needed it! It appeared to have a duochrome effect. On the nail not so much, but it still is a pretty textured blue. Dries matte, gritty to the touch.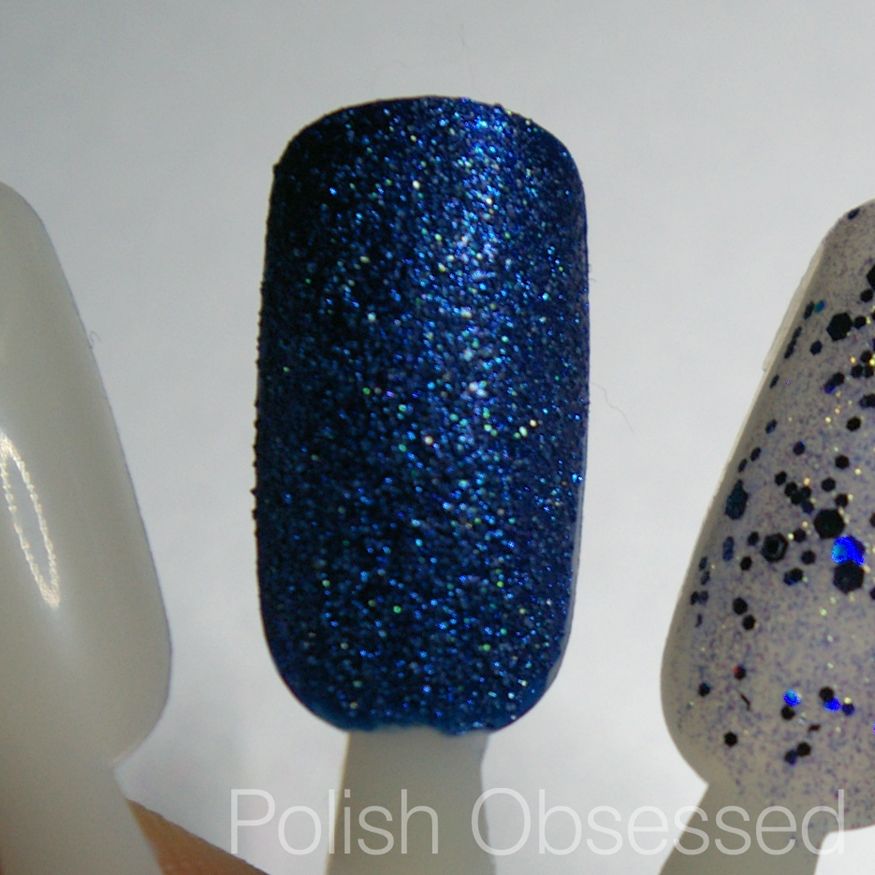 Stoke of Brilliance is a glitter I had been lusting over but have never pikecked it up. It is a medium blue hex glitter of various sizes in a clear base. Great topper.
Another great topper is Jazzy Jubilant, it is a multicolour hex glitter. I own similar polishes but thought this would be good for layering and jelly sandwiches.
Left to right, Jazzy Jubilant and Stroke of Brilliance.
Marshall's has been growing their brand and selection of polishes. In both Canada and the U.S. I have spotted brand such as Zoya, Orly, Sephora by OPI, Color Club and OPI to name a few! I picked up a dual set of Orly polishes which both happened to be FX glitters, Mermaid Tale and Embrace. I was disappointed this collection was not around for longer, but was super excited to score this double pack for $8.99!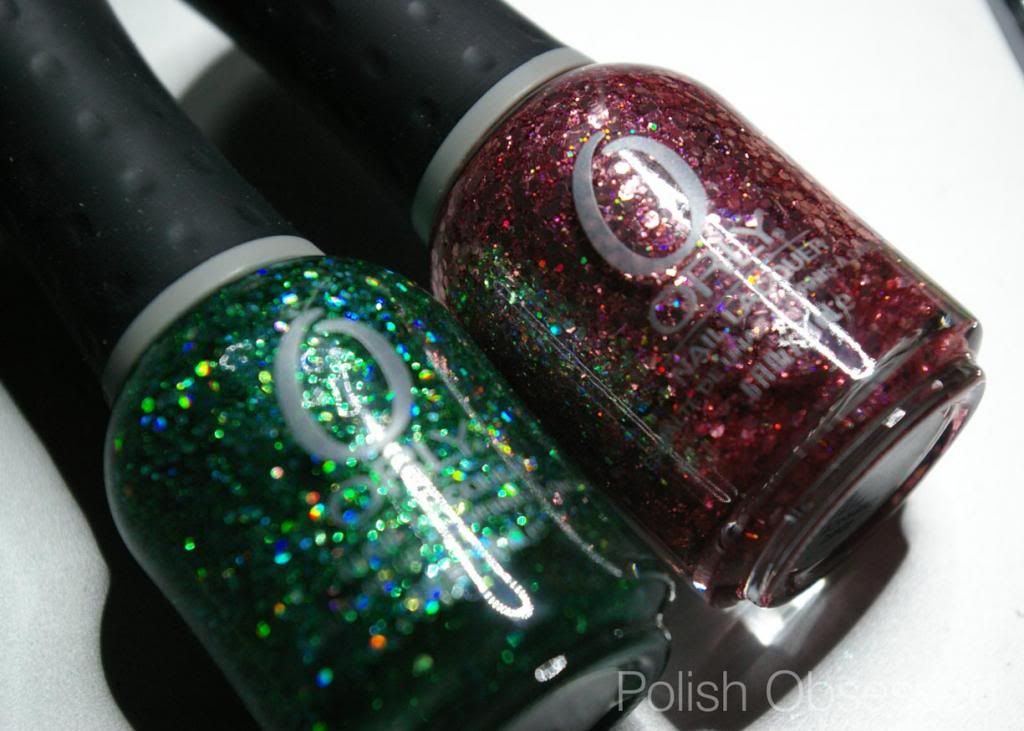 Mermaid Tale is a densely packed green and holo glitter of various sizes in a clear base.
I also found an interesting OPI at Marshall's, Serious Sparkle.


I tried looking up swatches but didn't find anything. The closest polish I could find was Save Me from the 2012 OPI Spring Nicki Minaj collection. It is a silvery foil shimmer polish packed with holo string glitter, it reminds me of fireworks! If you have any more information on this polish please let me know!


Another OPI I picked up on sale at CosmoProf, My Favorite Ornament, apart of their Holiday Mariah Carey collaboration.


Is is a textured champagne gold, very neutral and sparkly. It seemed comparable to Zoya's Tomoko which I have been eying. Zoya's aren't that easy (or cheap) to come by for me, so I settled for this beauty instead.


I picked up this next polish for a buck! Platinum Gala is a silver hex glitter of multiple sizes suspended in a clear base. I picked this up at Stitches and it smells horrible lol.
Lastly I have some Christmas gifts that are polish related, a colour changing polish I almost did not notice in my stocking is the first! Claire's "sun changing" nail polish (no name) is a blue glitter polish made up of various sizes of blue hex glitter in a sheer blue base. When in the sun it changes from blue to green! I don't think I have seen these before, interesting bottle shape, that's for sure. You only get 7ml of polish in this bottle (half a standard bottle when compared to China Glaze at 14ml).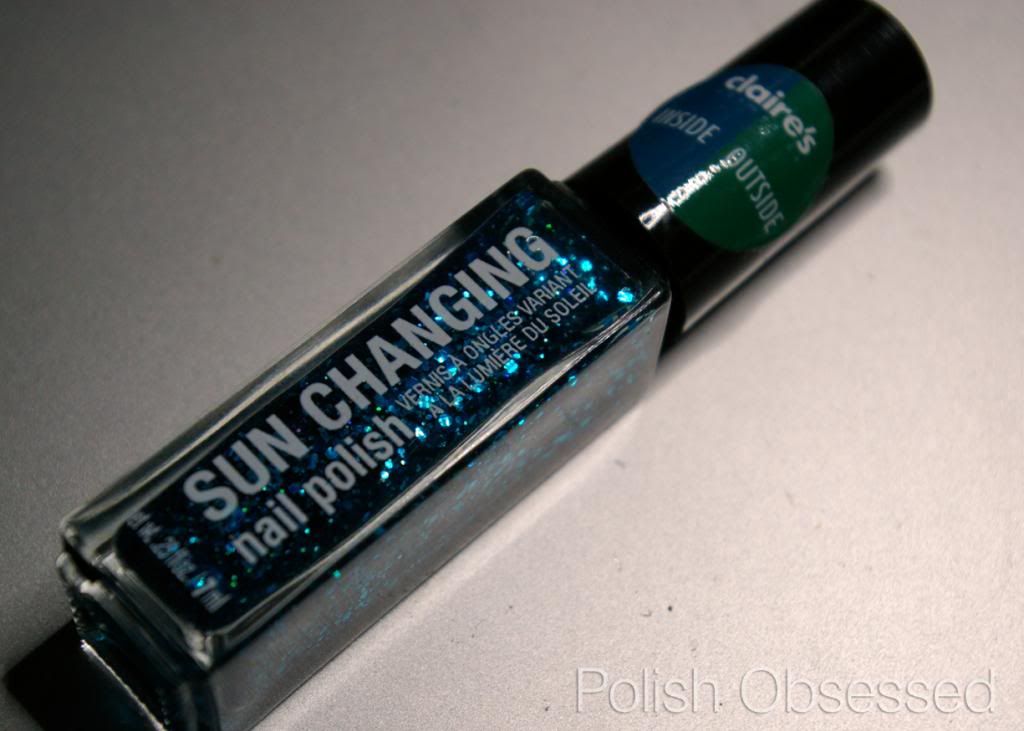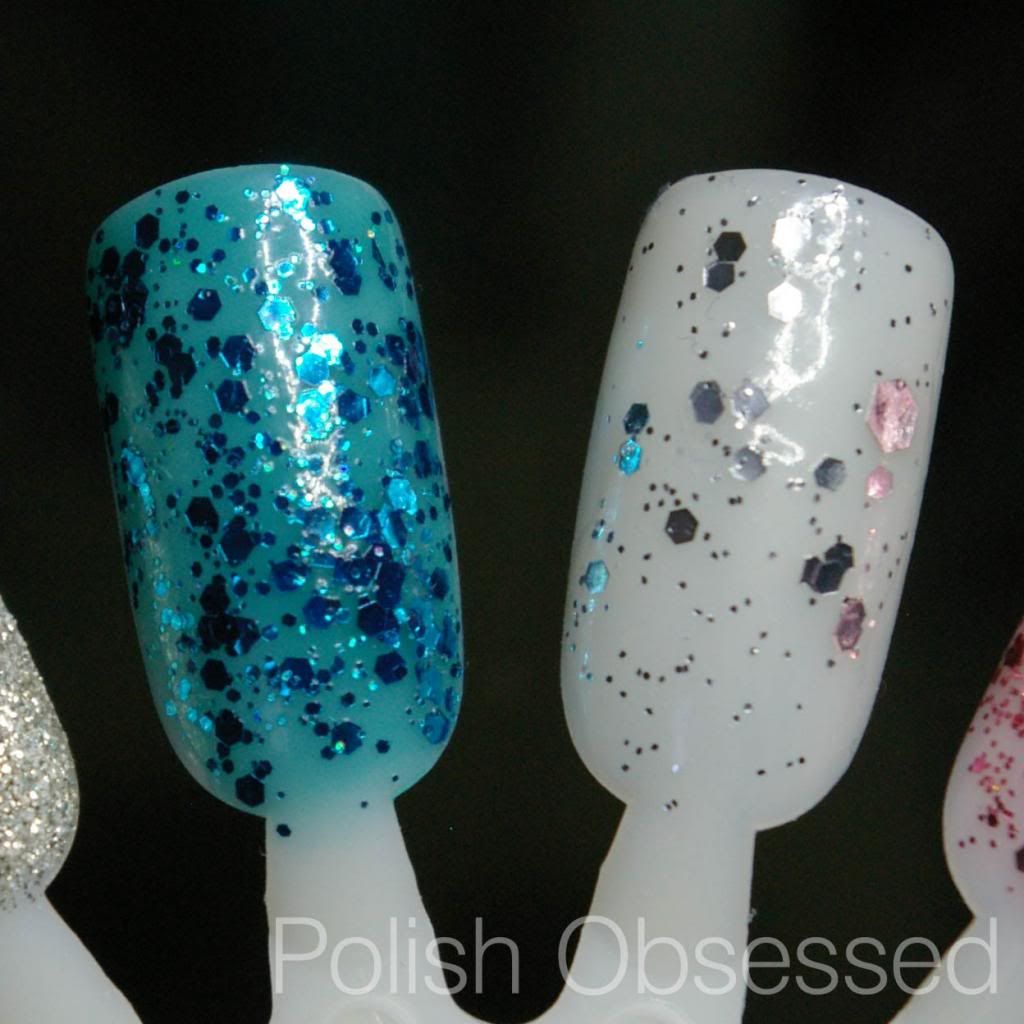 And finally, some specialty selected Bundle Monster plates from the holiday collection my brother ordered for me. I love that they give you the option to purchase single plates now, I have a large collection of plates, some that don't even have the protective sticker removed! I picked up BM-H06, BM-H07, BM-H08, BM-H11, BM-H25