I ordered some polishes from Amazon around early February, and receiving them now I can see I was totally inspired by the hopes of spring coming early and Valentines. None of these polishes are from newer collections, just ones I had been meaning to pick up, plus I had some Amazon credit accumulated from
Swagbucks
. Lets start off with the OPIs.
MrCandiiPants
on YouTube (among others) uses it often for her beautiful artwork, I just knew I had to add it to my collection as well. Two coats of this creme are shown in my swatch below.
I Theadora You is from the Wizard of OZ collection released last year. This sheer baby pink jelly is super sweet and delicate. I love OPI Bubble Bath and wanted a pinker option to wear on its own or a base for nail art and glitter sandwiches. Three coats are shown in my swatch below.
China Glaze Hello Gorgeous was released apart of the United in Purpose collection from 2012. It is so much more awesome in person! It is comprised of dense pink HOLO microglitter. This just shines to beautifully. It dries a bit gritty which is expected from glitters like these from China Glaze, so extra topcoat will be needed for a smooth and glossy shine. I used three coats for full coverage in my swatch below.
Last, but not least, I have a new Zoya Pixie dust, the second Pixie Dust added to my collection, and it impresses way better than the first, Carter. Godiva, I just love that name, is a neutral tan textured glitter. really love this one, mainly because it is like sparkling sand on your nails and it makes me crave summer! I applied two regular coats and a final thin coat on top for full coverage in my swatch below.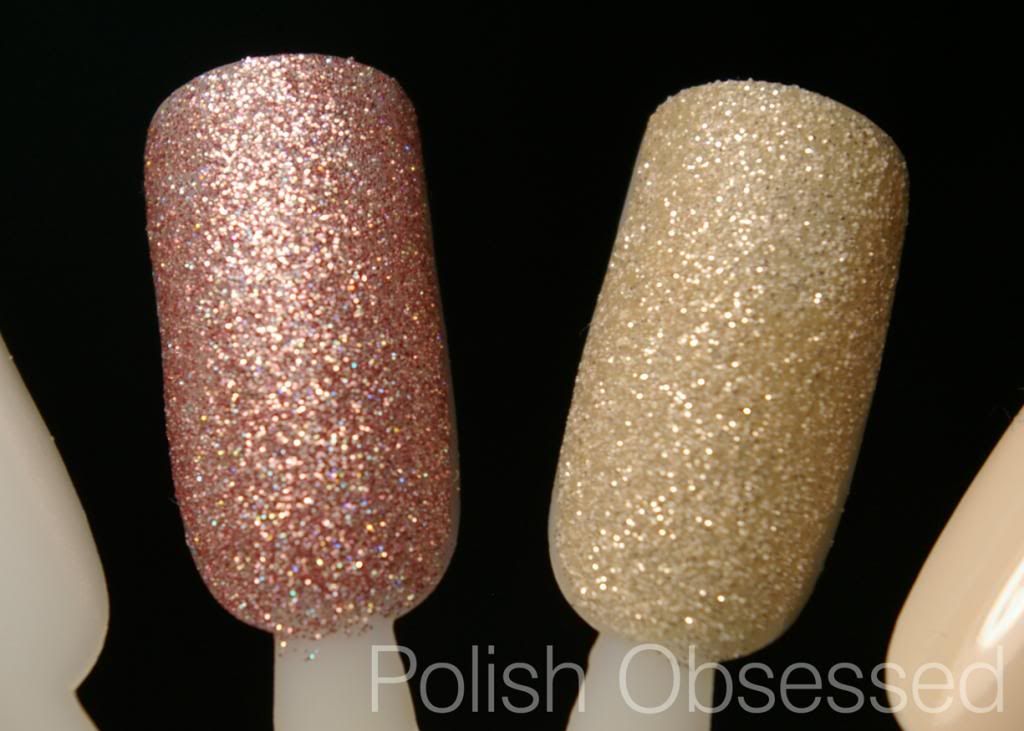 One last random that was not apart of my Amazon purchase is this adorable Cover Girl Outlast polish in Pina Colada.
is
a yellow creme!