I used to LOVE cream soda as a kid, easily one of my favorite carbonated beverages (besides root beer!) as a child. I didn't have it a lot, but it was a treat when I did! To be honest I can't remember the last time I had one, which is probably for the best since it basically just sugar and water... But I digress, we are here to talk about polish... Today I have a Sinful Colors polish from their latest Spring offering, Cream Soda.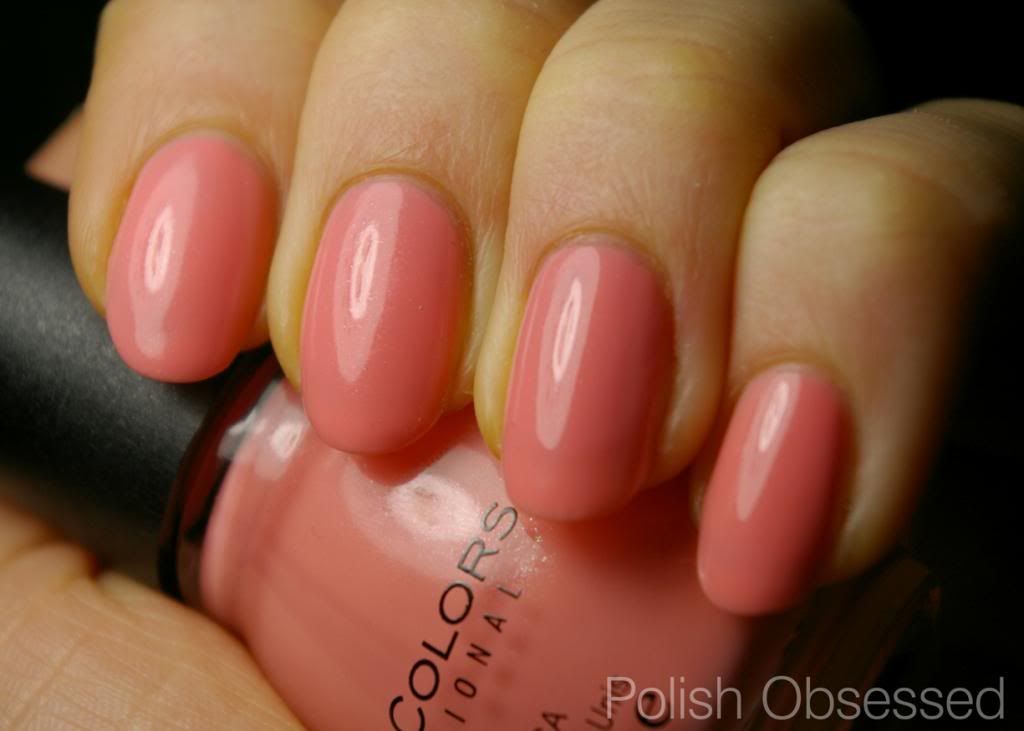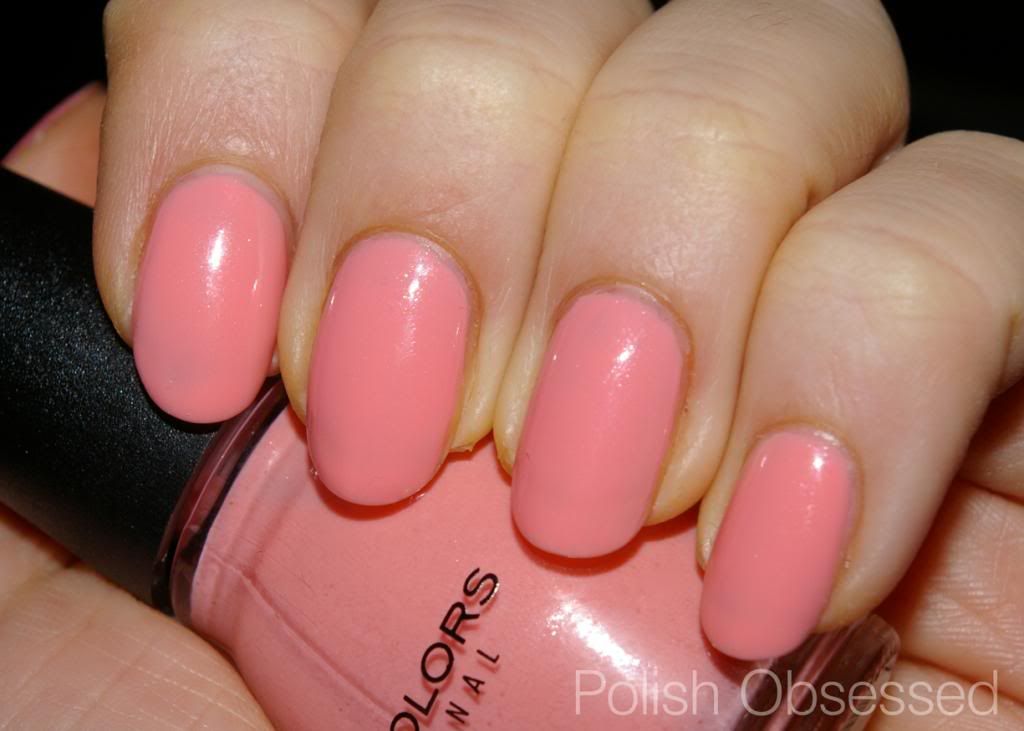 The colour caught my eye immediately but the name got me all nostalgic. Cream Soda is a light salmon pink coral which is just on the border of being a pastel, however I think it is a touch brighter. The finish on this one is interesting, a cream with a hint of silver shimmer sprinkled throughout. It is more visible in the bottle than on the nail, it's actually slightly visible on the nail in the right light. The shimmer acts as the tiny bubbles and foam of carbonation in cream soda... or maybe I am reading too much in to the name!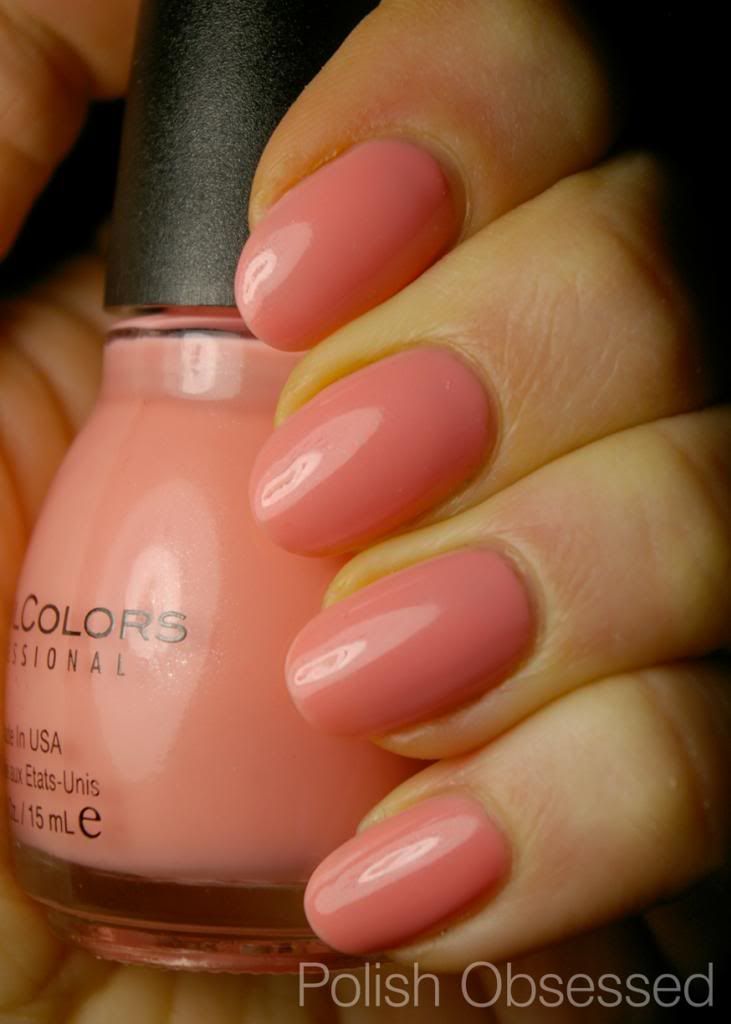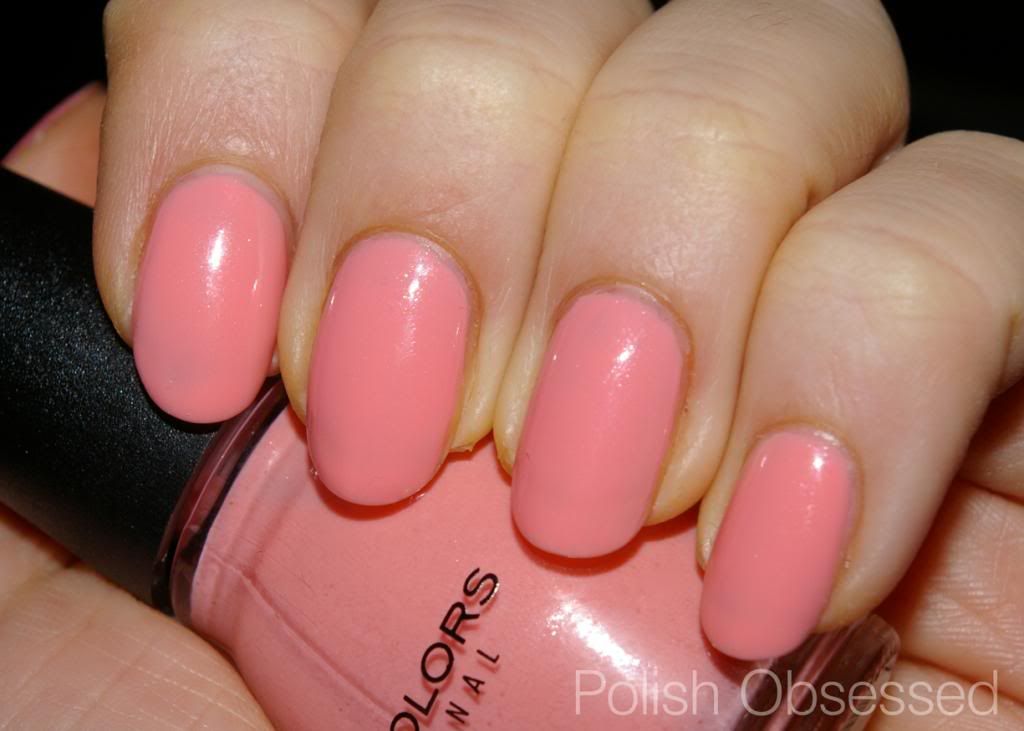 I could have gotten away with two thick coats put opted for three medium ones instead. The formula was thinner than most creams but great to work with.