Woohoo! I love long weekends that end on a Monday, it's like two for one, loooong weekend and short work week! Today I have a jelly sandwich I did with a bright jelly red polish, Sally Hanson Salon Nail Lacquer Hearts on Fire, previously shown in my last blog post. This combo of glitter and polish was created on a whim and I love the end result! The glitter I used with Hearts on Fire is Sinful Colors Unwrap Me.
Unwrap Me was apart of Sinful Colors holiday collection this past Christmas. It is made up of black regular small and medium hex glitter and a sprinkling of red/magenta hex glitter. It contrasted well with the red base. I applied one thicker coat of the glitter over one layer of Hearts on Fire, dabbing to get even coverage of the glitter on each nail.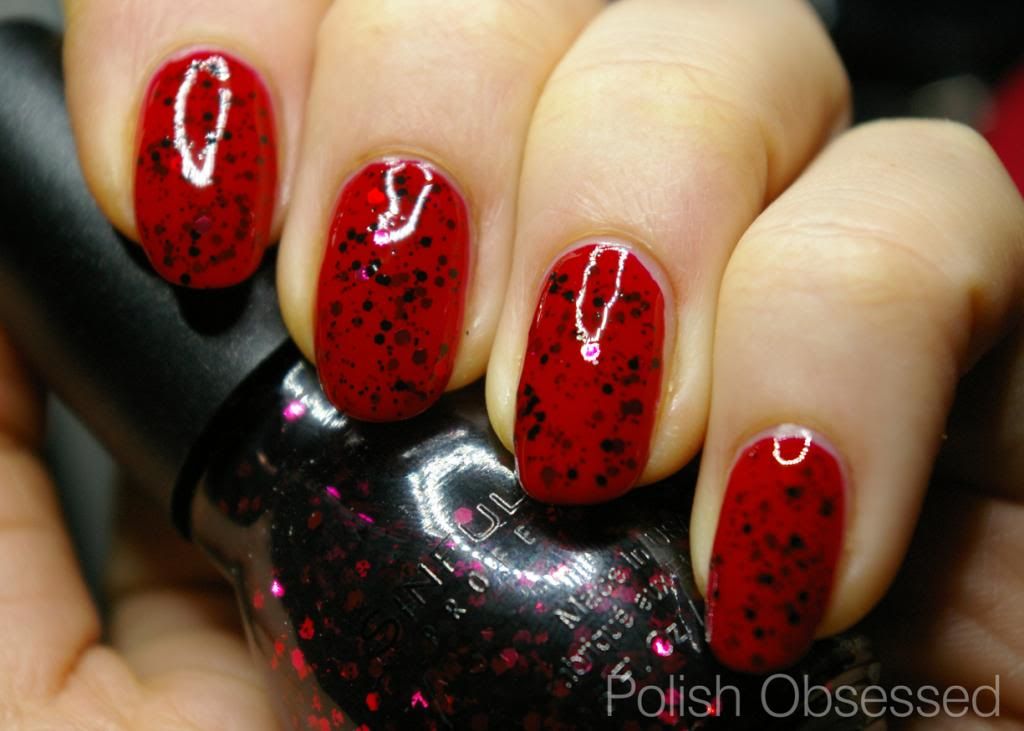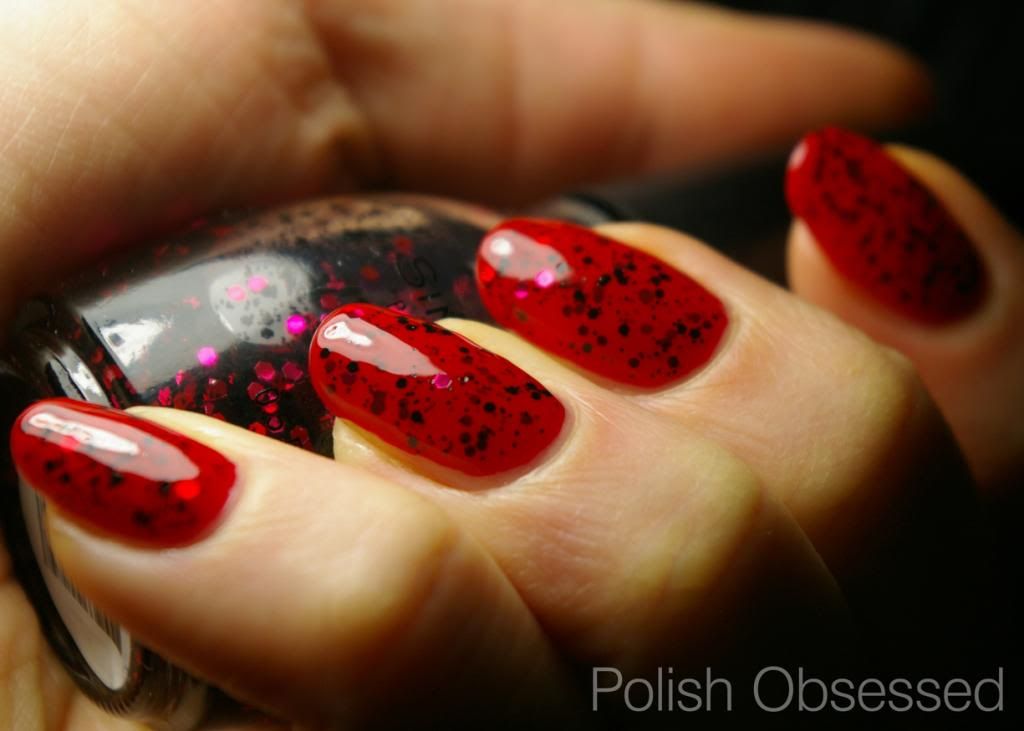 I then layered another coat of Hearts on Fire over the glitter. Once that was dry I added a final thinner coat of glitter on top and finished everything off with top coat. I am super in love with this combo! I mean, it has black glitter, black glitter is one of my favourite things ever! The red/magenta hex glitter is subtle, however it peaks through beautifully in most lighting, it reflects the light so well.