Valenine's Day has come and gone, but I have a few more posts coming up with Valentine themed nails. Today I have a deep red jelly to share with you, Sally Hansen Salon Nail Lacquer in Hearts on Fire.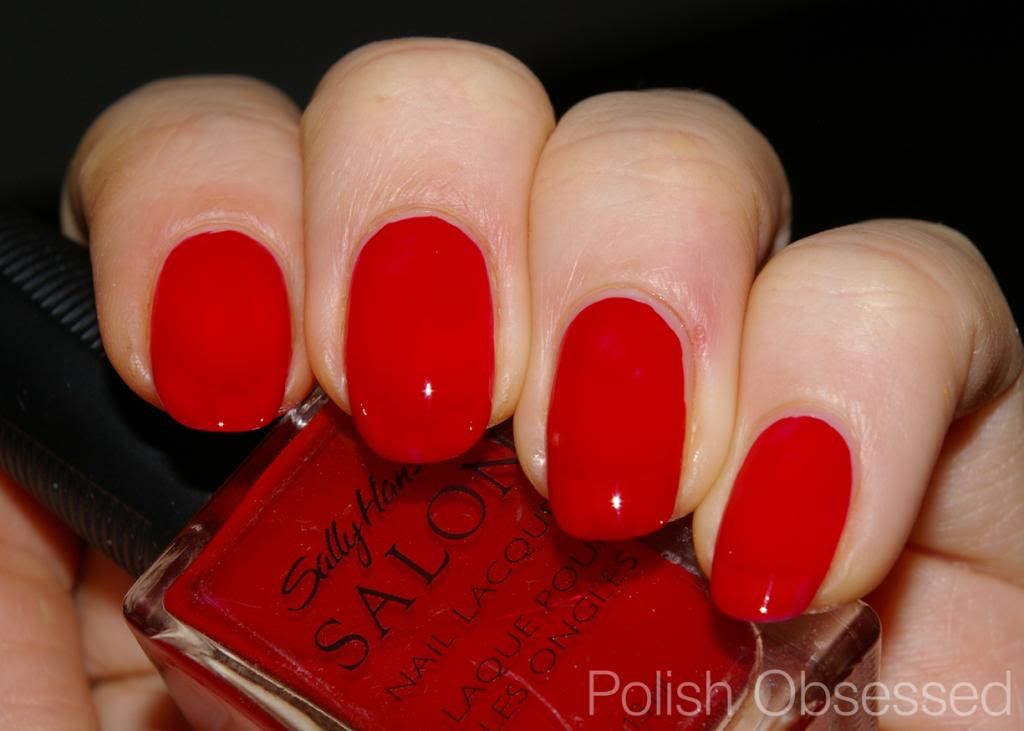 Heart's on Fire was apart of the older Sally Hansen salon wear line, you know, the square bottles with the rubber handles. I have a good collection of these and the formula on this one in particular is just awesome. It is a deep red jelly that is super saturated with colour, it is deep and bright at the same time. One coat applied like butter and was just barely sheer. A second coat gave full coverage with the squishy jelly look I love!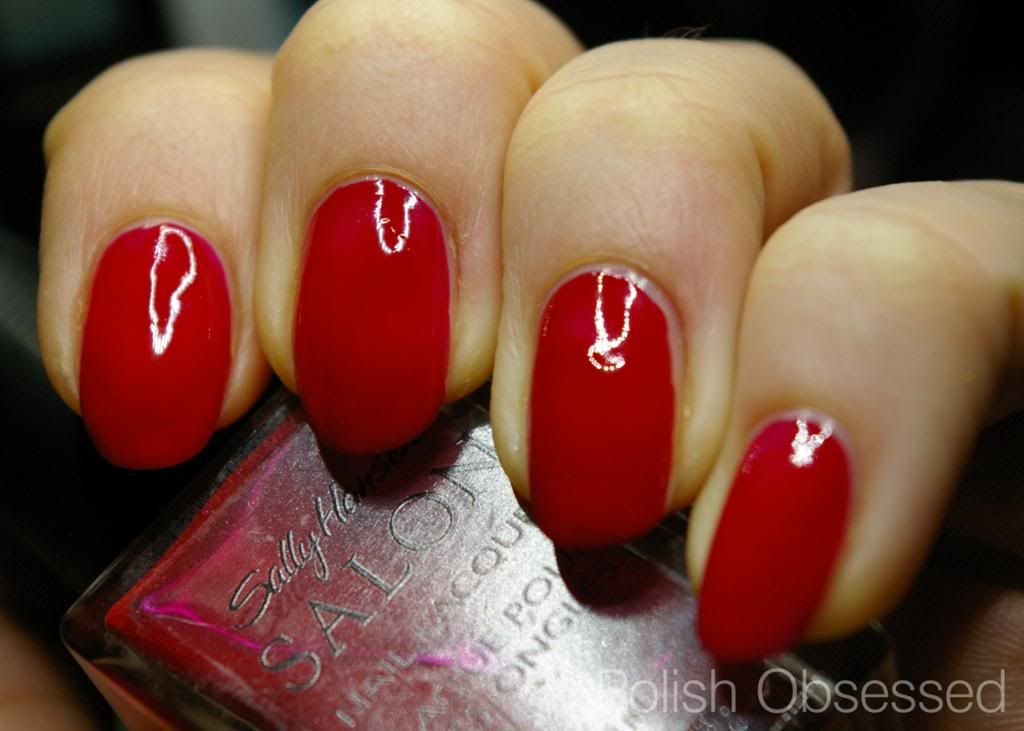 I have never worn this polish before (I did apply it to my sister for her Pokemon inspired nails in
this post
if you are interested) but thought it would be perfect for Valentines, and I was totally right! True red is a colour I usually avoid unless it is super dark and vampy. there is some sort of glitter (Ruby Red Pumps) or finish I really am drawn to. This fantastic red jelly has easily made it to my list of wearable reds for me!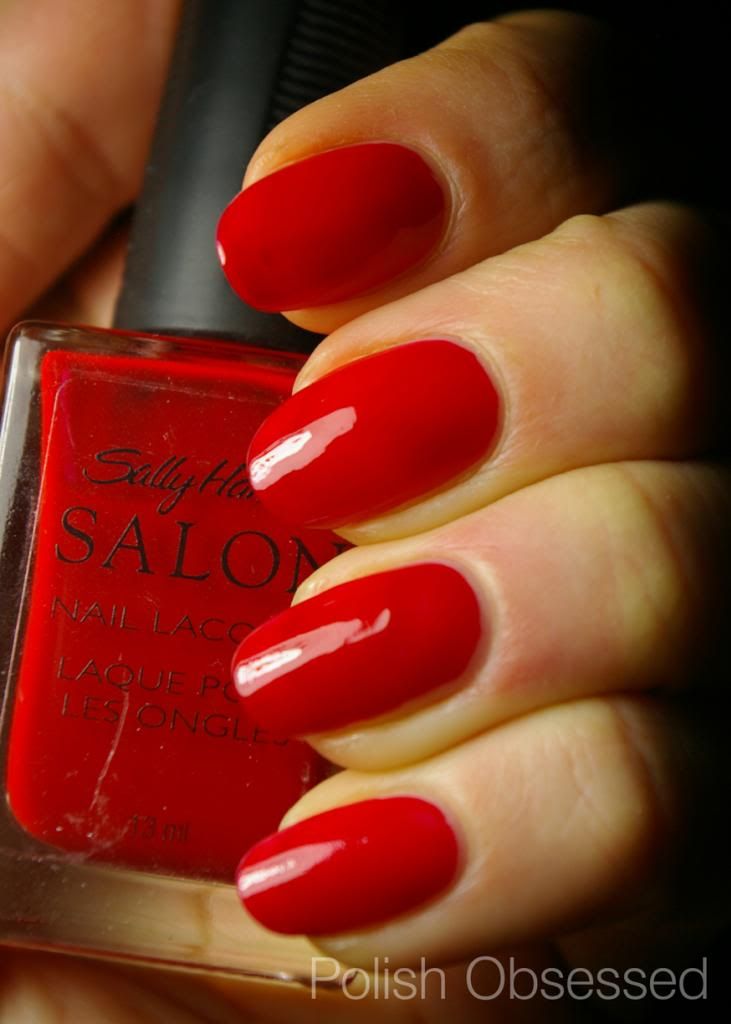 I have a few more looks coming up with this polish, one layering experiment and one stamping look. Stay tuned :)