Lately it has been taking me for ever to pick and choose a polish to wear! However, the other day I pretty much chose the first polish I saw, an untried on my desk that has a very interesting finish, Sinful Colors Leather Loose.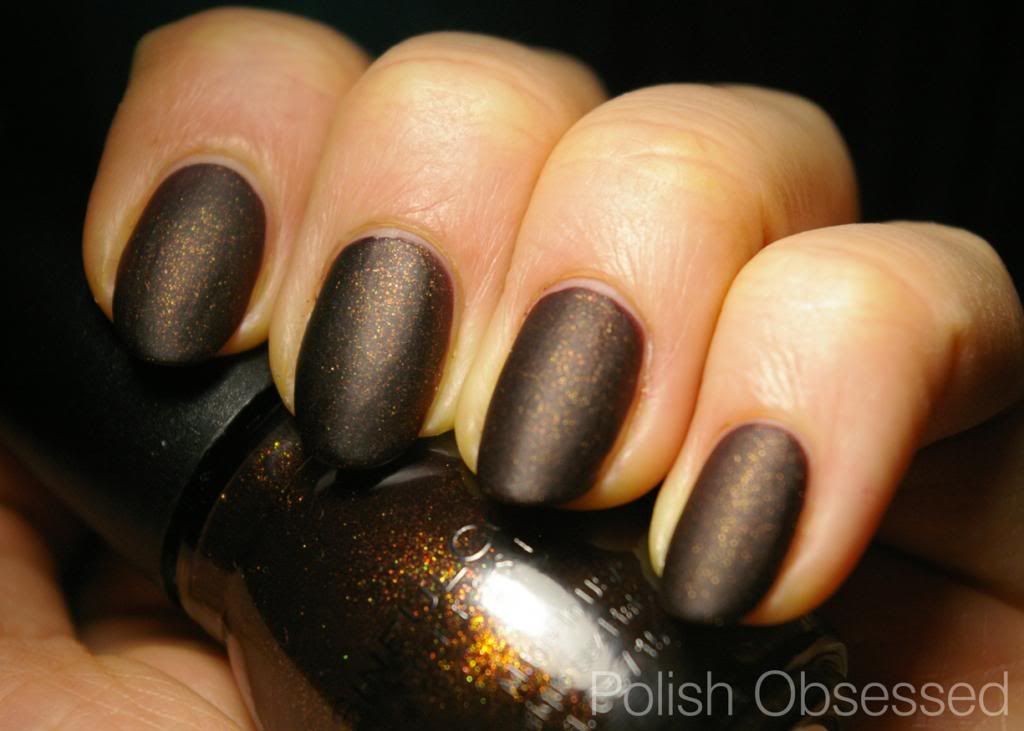 In the bottle it appears to be a deep brown with golden shimmer. On the, nail first swipe, the base is closer to burgundy in colour. After a second coat the base appears the same shade as the bottle and is fully opaque. Since the polish has a matte finish I did not add a top coat. The first coat was a bit tricky, however if you move quickly it should apply evenly.
The matte finish is super cool, the shimmer adds a bit of a suede texture to the finish. The one thing I never really liked about suede or matte polishes is that over time with wear, maybe a few days, the matte finish usually begins to turn in to a wax or shinier finish. This also happens with the use of lotion. Kind of annoying since it ruins the finish. This may be the reason why I wasn't so in love with this polish. As soon as it dried and I saw the finish I thought it was awesome, but after a day of regular activity with my hands (washing dishes, preparing food, shower, etc) it just didn't have the super matte finish as it did after first application.