I seem to be falling more and more in love with Cult Nails polishes lately. The interesting polish finishes and shades, not to mention the impeccable formula. Not only is the polish awesome, but Maria, creator and owner is awesome too! Having sales, contests and giveaways, makes her brand more accessible to those who may not have purchased otherwise due to the pricing or availability. Today I have a beautiful green polish in celebration of St. Patrick's day which is coming up soon!
Lots of photos for this post to show the lovely Coveted by Cult Nails off.
Coveted is a deep evergreen jelly sprinkled with lighter green shimmer and irregularity shaped shards of glitter, I'm isually not a huge fan of the irregularity shaped pieces of glitter, however in this polish it works. The jelly base makes them appear as though they are green flakies. The glitter and shimmer combined add nice depth to the polish.
The formula was flawless and applied well. The first coat was a bit streaky but the second coat evened everything out. The green base is super pigmented so you don't need a million layers. The only downside to this polish was that depending on the size and shape of the glitter piece on the nail, it may not have smooth finish. I also experienced some snagging, peeling off of the glitter. This was mostly directly after application, it didn't seem to bug be much the more I wore it.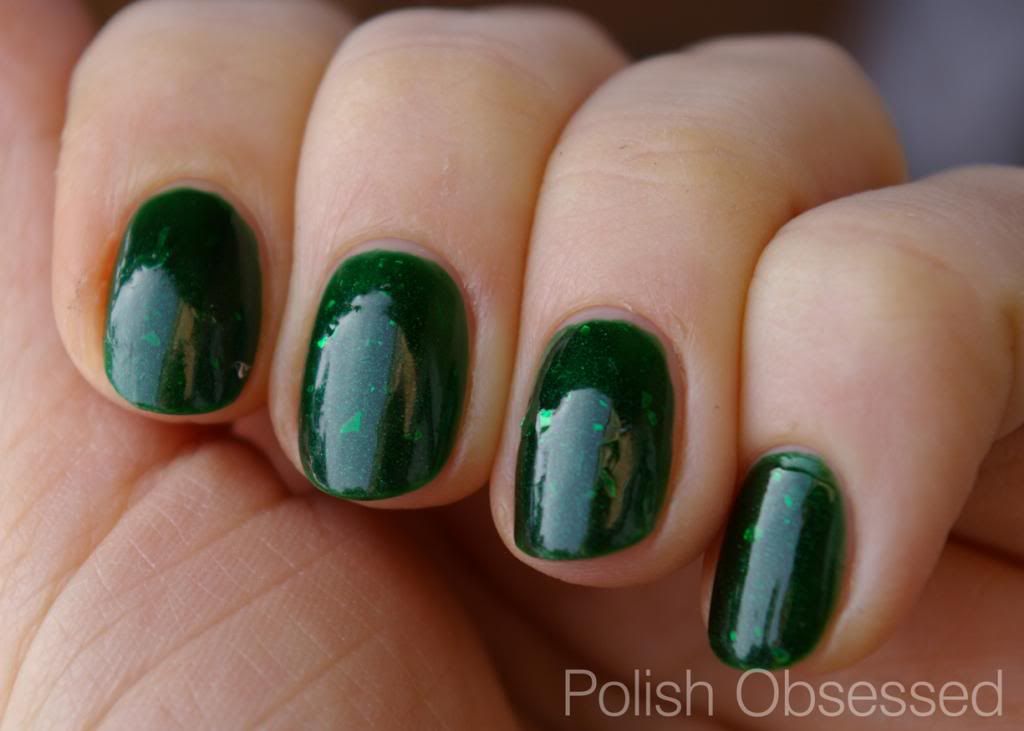 Indirect natural lighting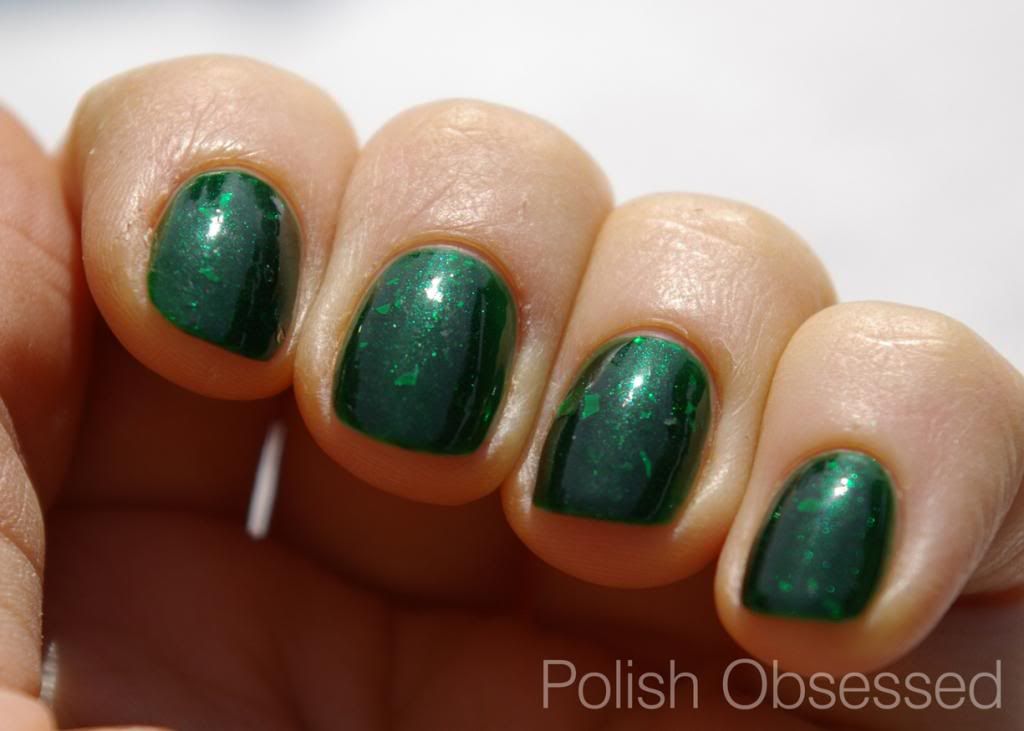 Both above photos taken in natural sunlight
As you may have already noticed, I chopped my nails right down to help them heal from the damage caused by the winter weather this year. I usually do a nice spring trim of my nails in hopes of a fresh new start and growing my breaks out. I love darker, bolder shades on short nails, and I think the nail size, shape as polish worked perfectly together.