This week I feel like I have been slacking, not sure why, it's not like I have been too busy to blog, I've actually have more time that usual on my hands. Maybe that's it,m just being lazy. I better not make a habit of it.
Irregardless of my MIA status this week, I don't have to much to share polish wise, so you haven't missed much. I made a half-assed attempt at St. Patrick's day nails that I don't have a photo of. Just a simple shamrock on my ring fingers in white over
my previous mani
. Didn't celebrate St. Patrick's day either, I guess I never really do though! I did make the most awesome all natural mint shamrock shake ever though for breakfast. Yup, breakfast, it's that natural and nutritional. It was awesome. you may not know this about me but I am quite the foodie, even more so lately since I have become a vegetarian. I love to cook so exploring new vegetables, food combinations and flavours is so much fun for me. Plus I have always loved to eat!
So wow, that got off topic fast, huh? Back to polish, today I have a lovely textured polish, keeping with my March theme of green and purple, Sinful Colors Purple Gleam. This lovely medium lavender is sprinkled with gold and pink shimmer, in the bottle this reminds me of Pure Ice, Busted. However on the nail, this "Crystal Crush" formula sparkles a mostly matte gold, however the pink does shine through and give some depth. The gold comes off more silver in my photos, and although the texture may appear gritty, in person it is more powdery and soft.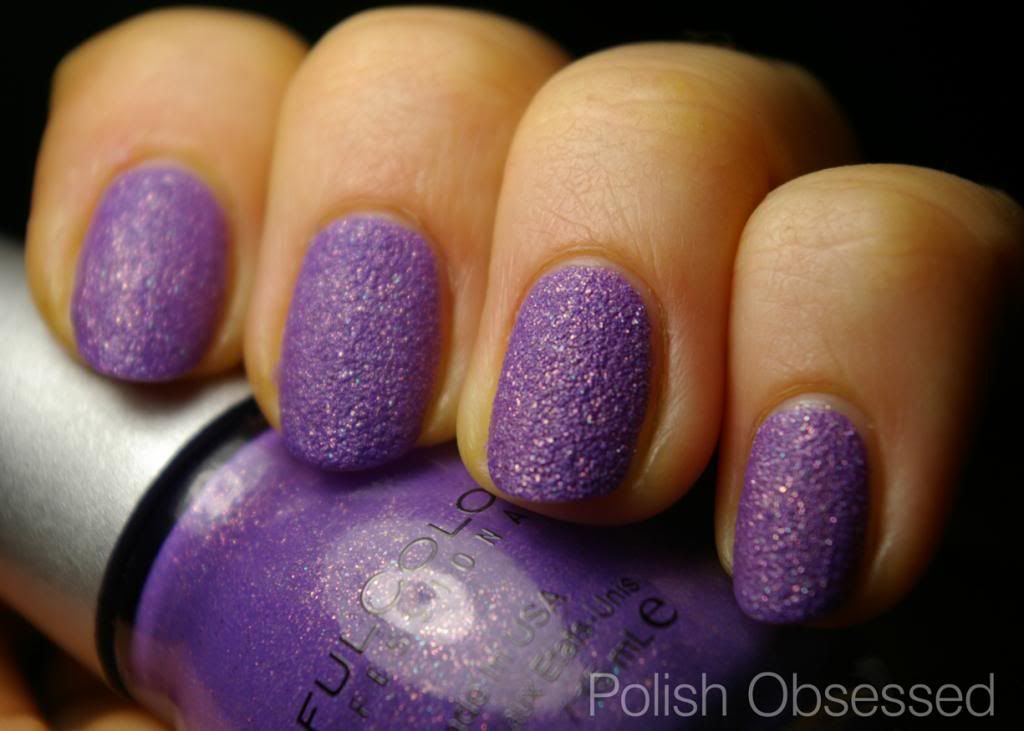 I swatched this when I first got it and thought it was pretty, but actually on the nail, wow!First of all it goes great with my skin tone (currently winter pale). I just love how matte and shimmery it is, very pixie dusty! Most other matte polishes I have tried end up with more of a satin finish after a day of wear due to natural oils on the skin. Purple Gleam has not absorbed any oil what so ever.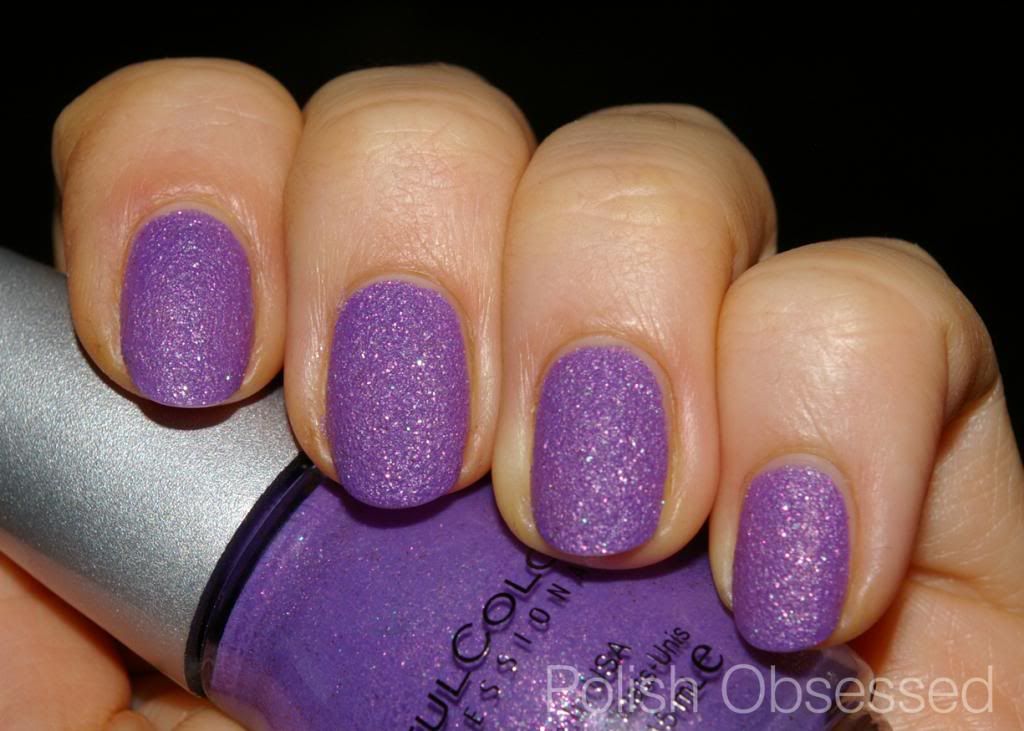 I only needed two coats for full opacity. The formula was pretty good, however the longer it took me to apply the polish the thicker it got. I think after the first coat I closed the bottle and gave it a gentle roll to mix the contents to a more uniform consistency. It didn't take too long to dry, but probably a bit longer than usual since I didn't apply the standard quick dry top coat to finish it off.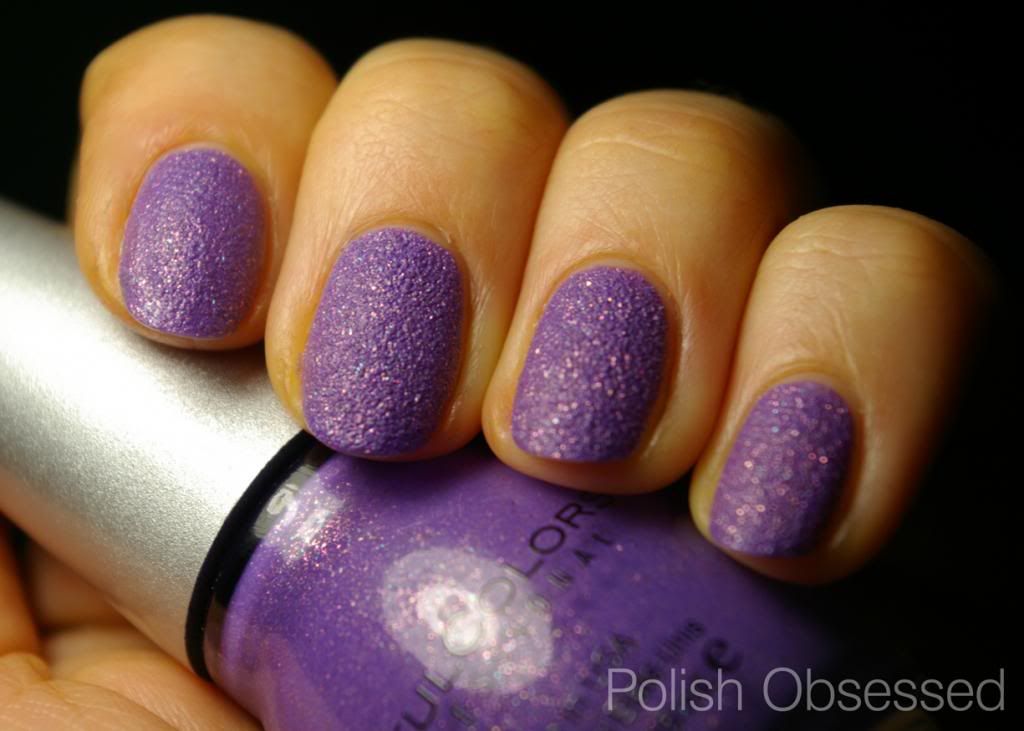 I am very happy with this textured, glittered beauty, especially for the price. These cost about a dollar more than your standard Sinful Color, but I believe I got these on sale or something so they may have come out to regular price. I regret not picking up a few more of these when I last saw them. Orange Crush and Blue Persuasion are on my "to find" list! Next time I am in the State's I will totally snatch them up if Rite Aid still carries them.