I have really been lacking lately on the nail stamping posts. I have had intentions, but lately I have been loving the shades I am wedding so much I have been touching up the chips and not having enough time for stamping. Today I have a nice neutral patten and I love it!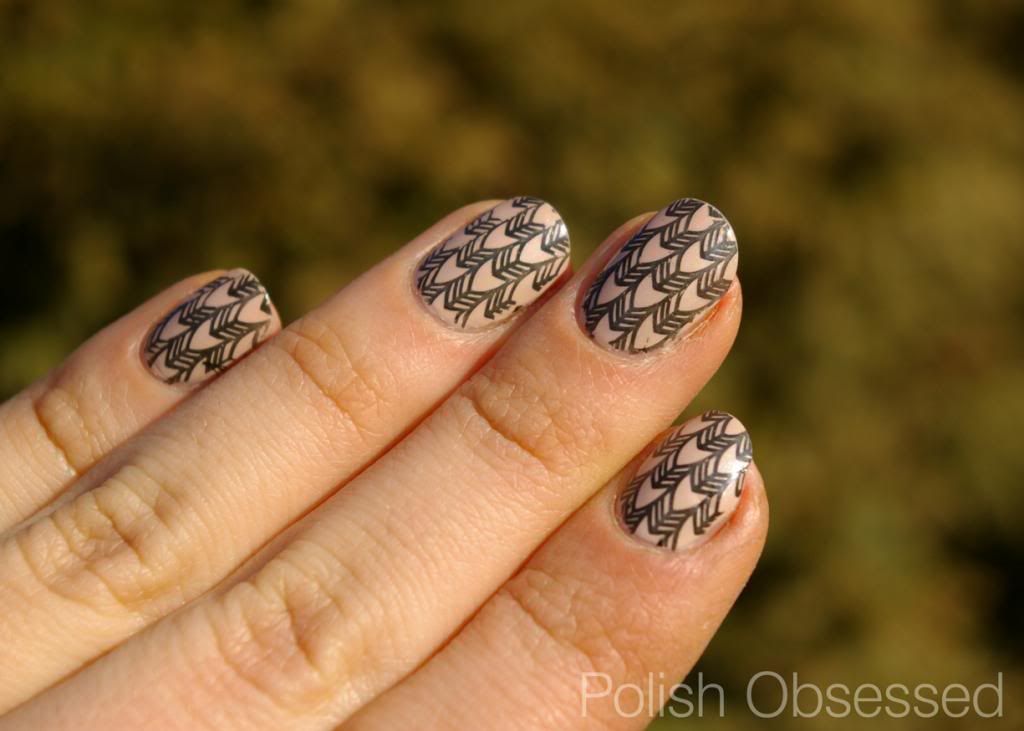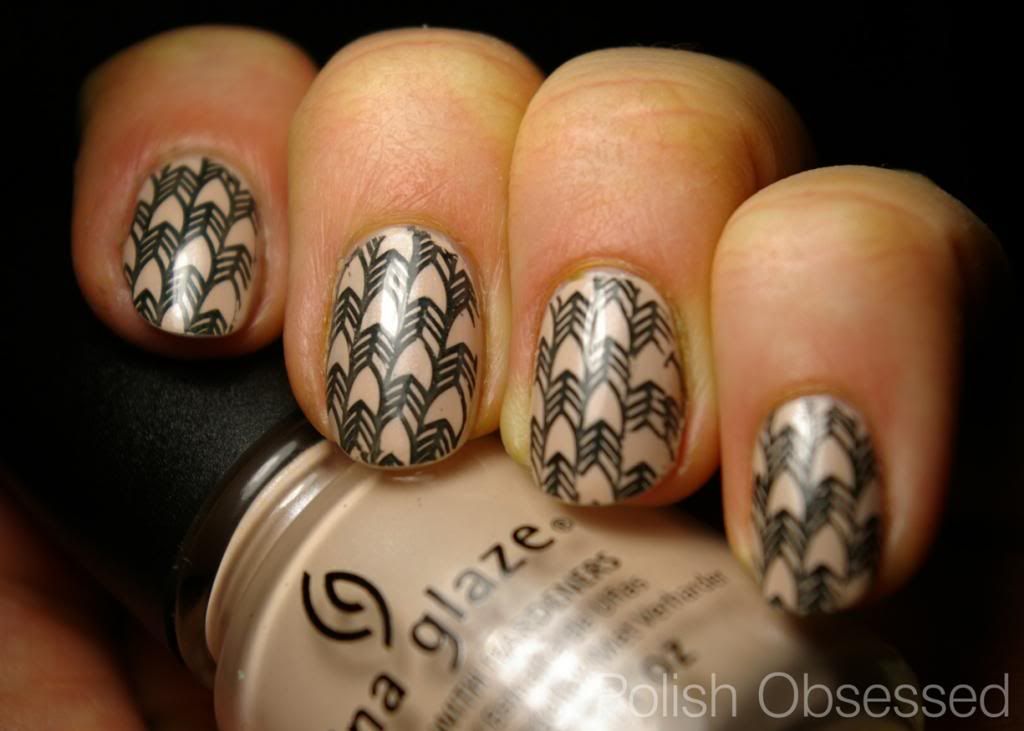 I used China Glaze Don't Honk Your Thorn as the base and stamped a full nail pattern from BM-410 in black. This design is from last years Bundle Monster Create Your Own collection, this is probably one of my favourites from the collection.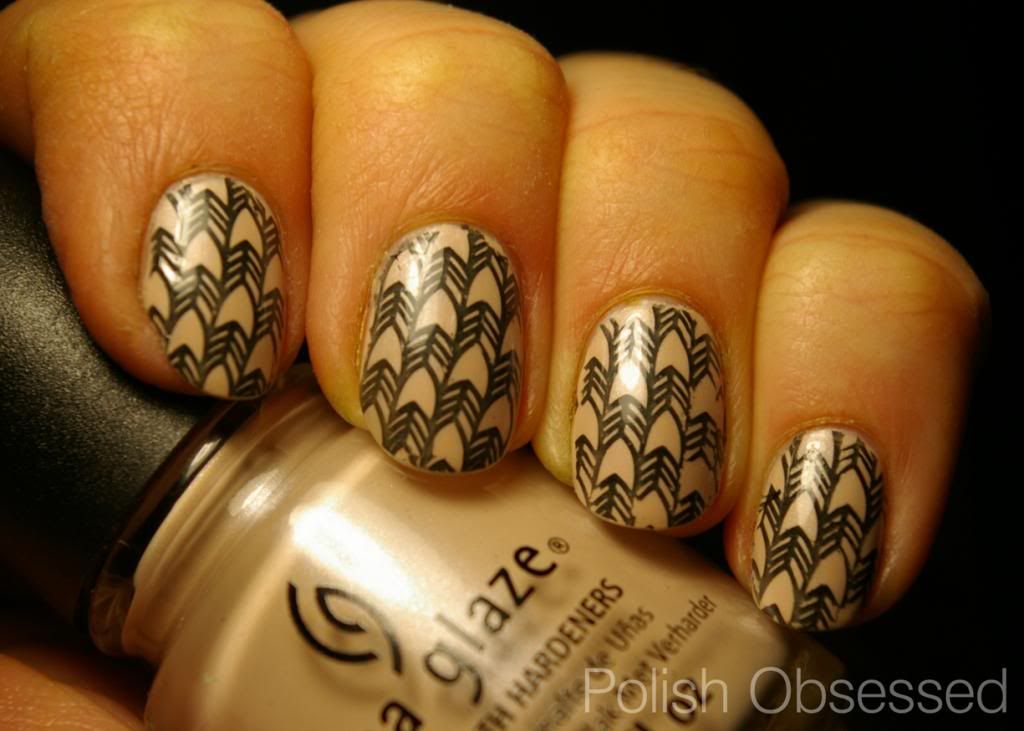 Bundle Monster ran another Create Your Own contest for this year and the submission deadline was at the beginning of the week. I defiantly put a little bit more thought and effort into this years submissions and am excited for the new collection! I was lucky enough to have four of my designs featured in the current collection so I hope I make it again! Below are some of my doodles/brainstorming for this years submissions.
Don't Honk Your Thorn is a perfect base for this sketchy pattern. It's simple and clean, but eye catching and interesting at the same time. I have already received many compliments, including one I count from a two-year-old who was mesmerized by my nails and kept pulling my hands in for a closer look!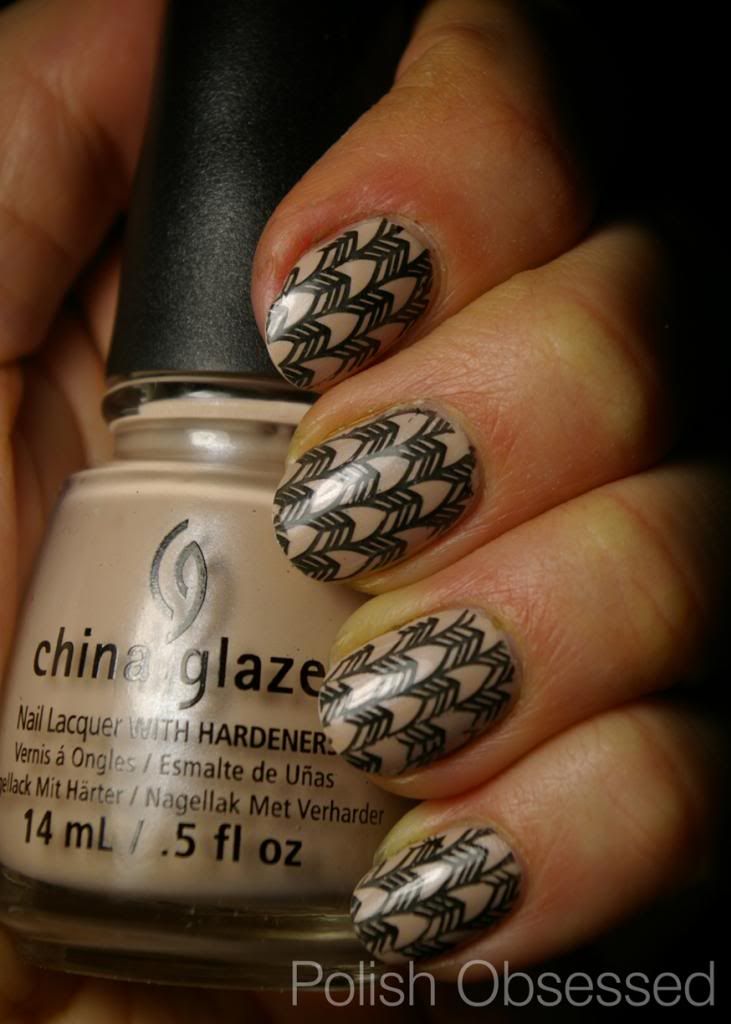 Have you submitted any nail designs for this years Create Your Own contest for Bundle Monster?