So I entered a contest this week for
NailPolishCanada.com
, they are actually running it for the next three weeks. Each week they will reveal a new nail art challenge and will be giving away some prizes in the process! One of the best parts? All the nail art will be Christmas themed! Today I have my submission to the contest, this weeks theme is snow.
I decided to use China Glaze Tinsel Town as a base since it is so frosty and cold, like an icy winter night. I then used a beautiful snowflake design from Red Angel plate, RA-119 and stamped randomly on each nail. I love the contrast between the deep silver and stark white! To top it off I applied a single rhinestone to the middle of each snowflake.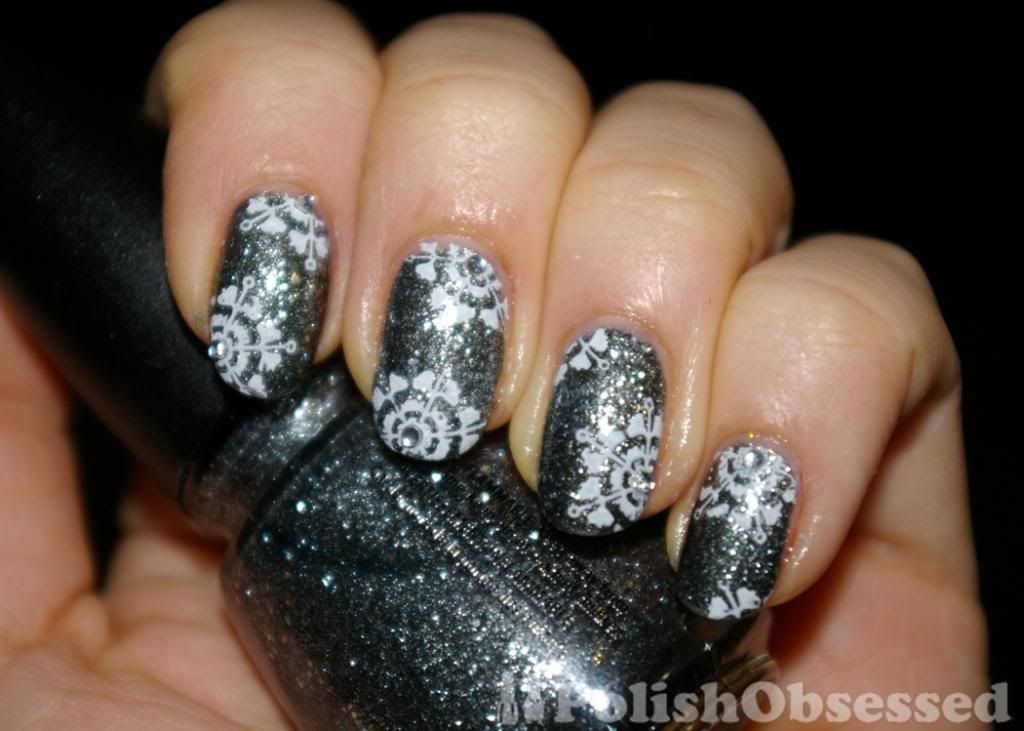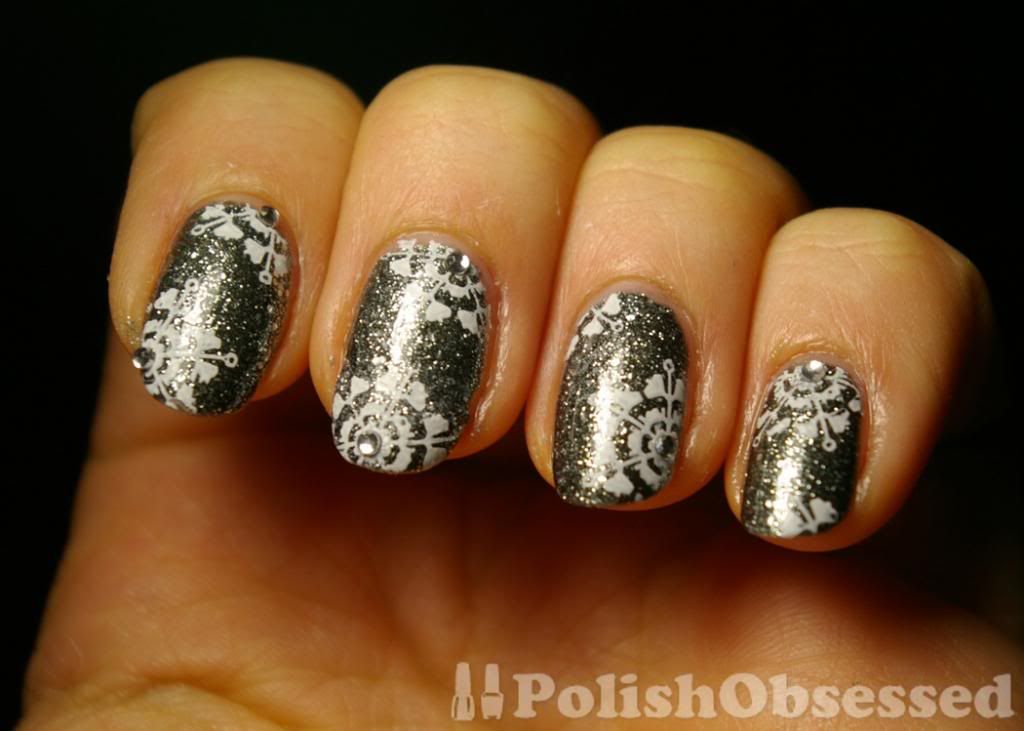 It's not your typical snowflake mani, the ones I have seen in the past have used blue or white as a base, but I really love Tinsel Town and wanted to make the most of it. It really fits in with the whole theme of the contest too because it is a holiday polish!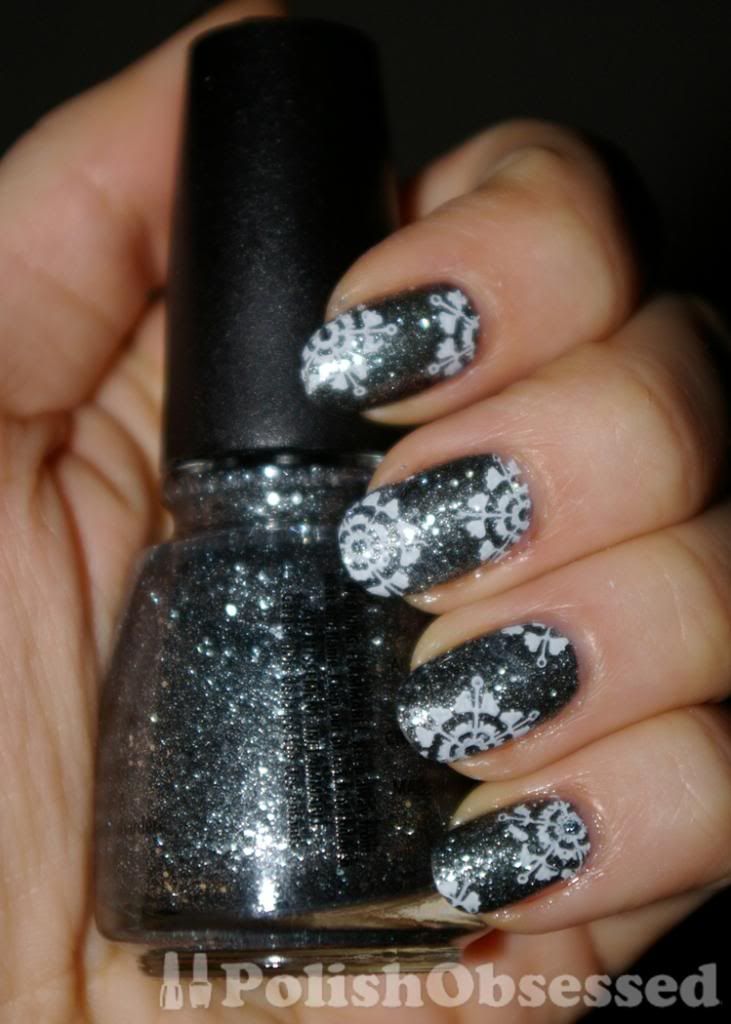 If you'd like to show your support in voting for me I would really appreciate it! The odds for this contest are looking a lot better than the others I have entered in the past, so far there are 14 entries.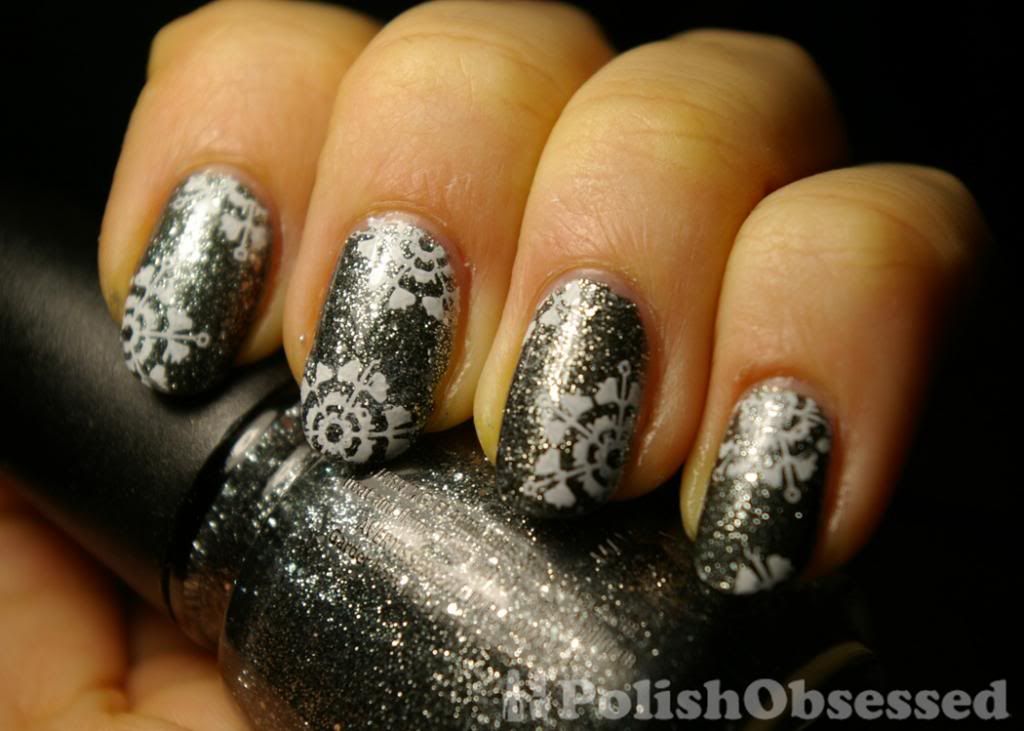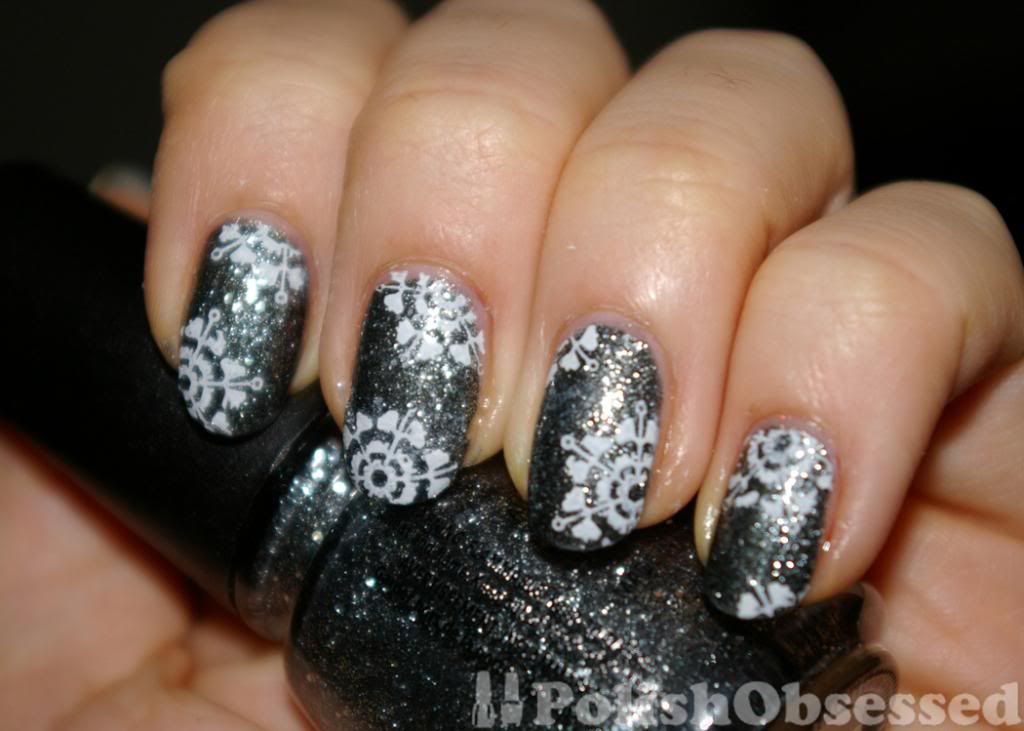 To vote for me fill out the form field at the bottom of this page (I am # 13), fill out your first name, email and choose my blog in the scroll down, Polish Obsessed. That's it!! If there is any additional information I receive in the next few days I will definitely post it!
Thank you in advanced to all of those who decide go out of your way to vote and show your support, it means a lot :)