I usually compose my blog post on the bus ride home from work on my phone, when I have some time at home I usually proof read and insert my photos. To my surprise yesterday I wasn't allowed to upload any more photos though blogger because I am currently over my quota!! I didn't even know I had a quota, if I'd a known I would have saved my photos to a smaller file size!
For now I am using photobucket but for some reason when I use HTML links from the site you are unable to see a thumbnail in your blogroll/reader :( Any bloggers out there have any suggestions or helpful hints for me? I would very much appreciate it :)
Today I have a lovely new Zoya for you, Song. I believe this is apart of their latest fall offering, the New York Fashion Week Diva collection. Song is a deep royal blue packed with glitter. In the photos the glitter looks teal or blue, but I am not 100% sure if that is due to the blue base or my flash, it could be silver glitter for all I know! What I do know is that it is there and although it doesn't sparkle as much as other glitter polishes is does add an eye catching glisten and glow.
What you are seeing on my nails is only one coat! But I shouldn't be surprised, Zoya's formula is always awesome and most of the polishes I own are one coaters. The formula was quite thick and I had a fan on during application, so that probably didn't help! It's not the kind of thick that is hard to work with, I very much liked the consistency, and since it was very well pigmented one coat is all I needed for full opacity.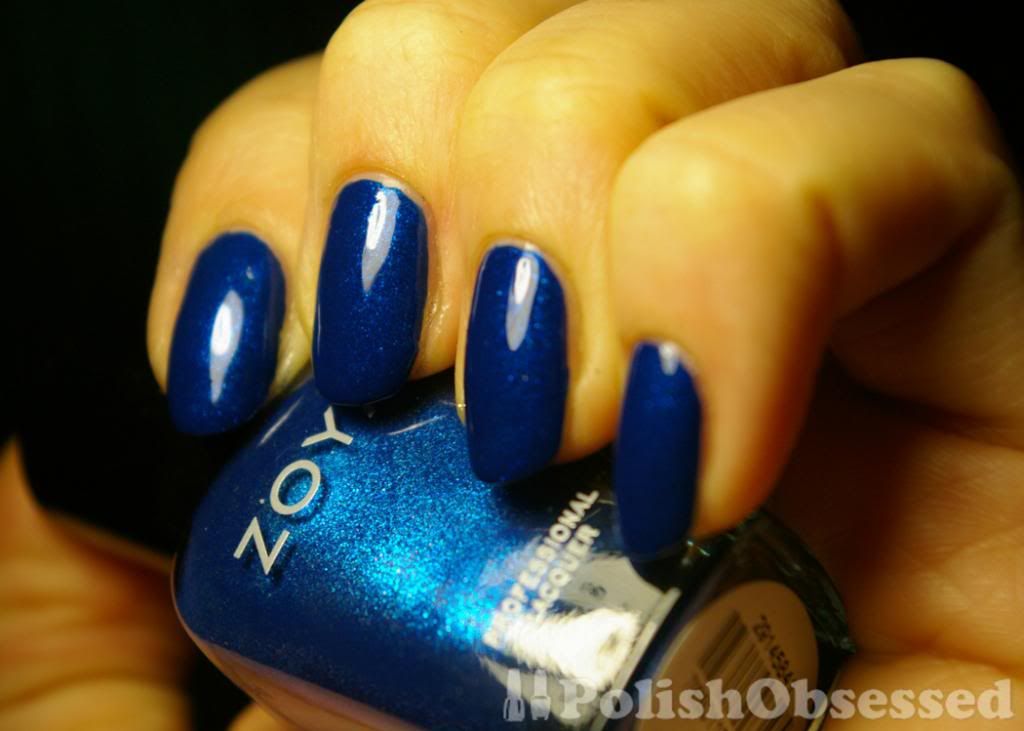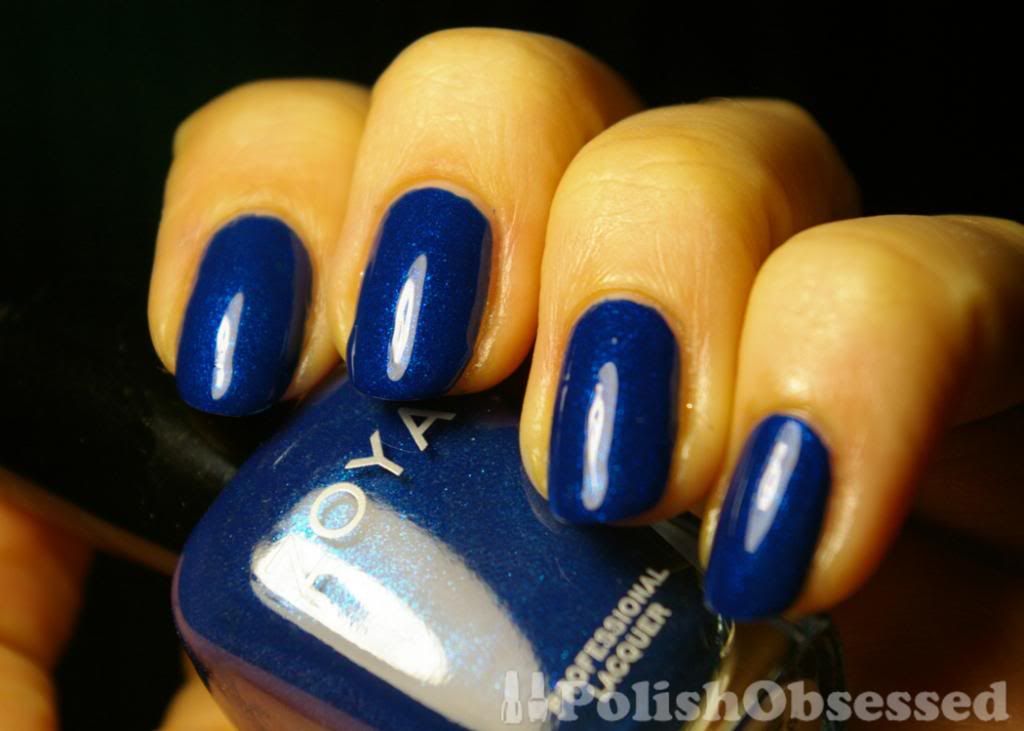 The one thing that does worry me about this polish is removal, since it is so dark and pigmented I really hope it doesn't stain my fingers or nails. If you know of any tips or tricks, do let me know!