Today I have a mani refresh with Zoya Song. I wanted to try out some nail art since I haven't really done anything freehand in a while. Braided manis have been popping up here and there for at least a year now and decided to try it out for myself.
After watching a few you tube videos and testing colour combos I came up with this: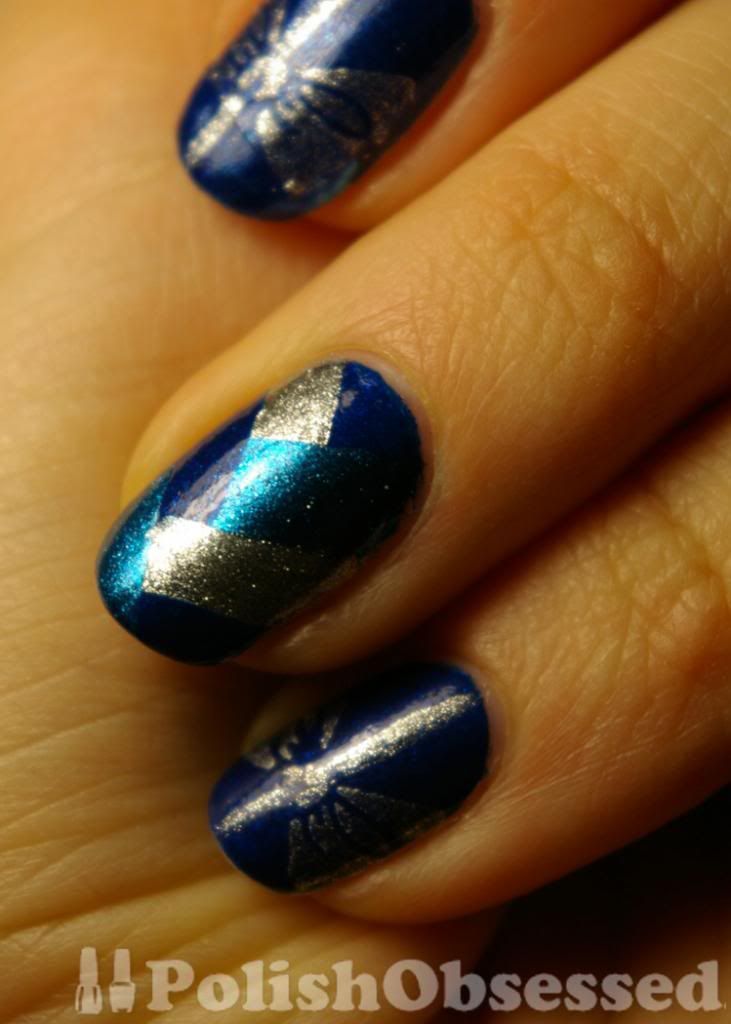 The base colour (dark blue glitter) is Zoya Song, the medium blue foil is Orly Sweet Peacock and the silver foil is Sally Hansen Xtreme Wear Celeb City. it is hard to explain the actual method used to achieve this effect, but if you would like to see a tutorial I strongly suggest heading to You Tube and watching
this
video. I created the design on both ring fingers and thumbs.
I practised a bit before trying it on my nails and although it came out a little uneven in the above and below photos, I ended up cleaning it up a bit which you can see in the first photo of the post. This first photo is also a sneak peak at my latest entry for the
NailPolishCanada.com holiday nail art contest
. If you like it I'd really appreciate it if you voted for me :) No winners have been announced yet, I wonder when they will provide us with the results from the first week. I will show the full look I submitted tomorrow.