I was inspired by my braided accent nails yesterday for the next theme in
NailPolishCanada.com's holiday nail art contest
. This week's theme is gifts. The braided pattern reminds me of holiday wrapping paper, so I went in with a thin striper to clean up the lines and make it a perfect patten! First is a close up of the "wrapping paper" patterned nail.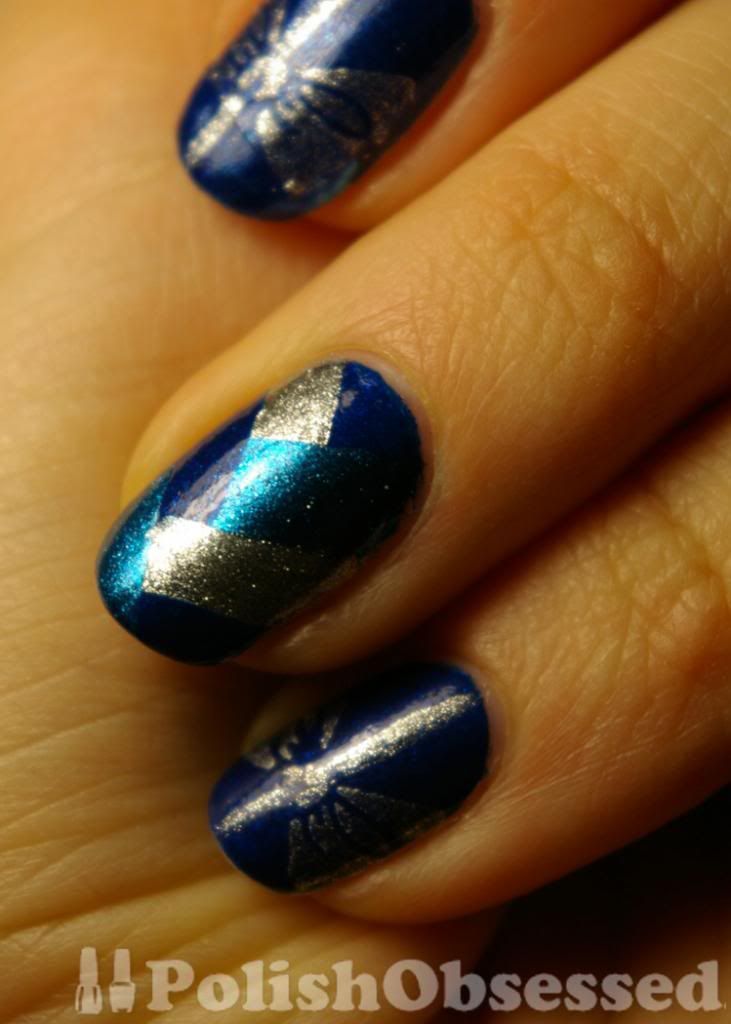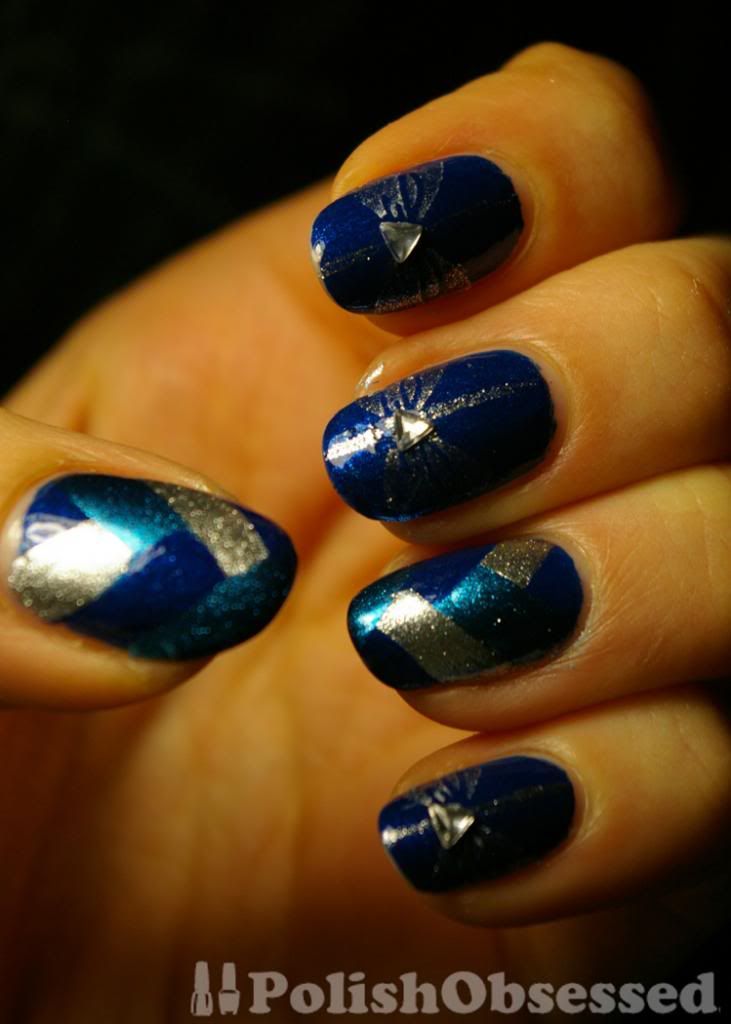 To complete the look on all of my nails I stamped some bows from Kondad dupe plate M 59 from the Born Pretty Store and freehanded some stripes of sliver ribbon. For the bows and stripes of ribbon I used Sally Hansen Xtreme Wear Celeb City. This is such a great foil polish by the way! It didn't stamp as opaque as I had thought, but it was good enough. I also added some triangular rhinestones to the middle of each bow.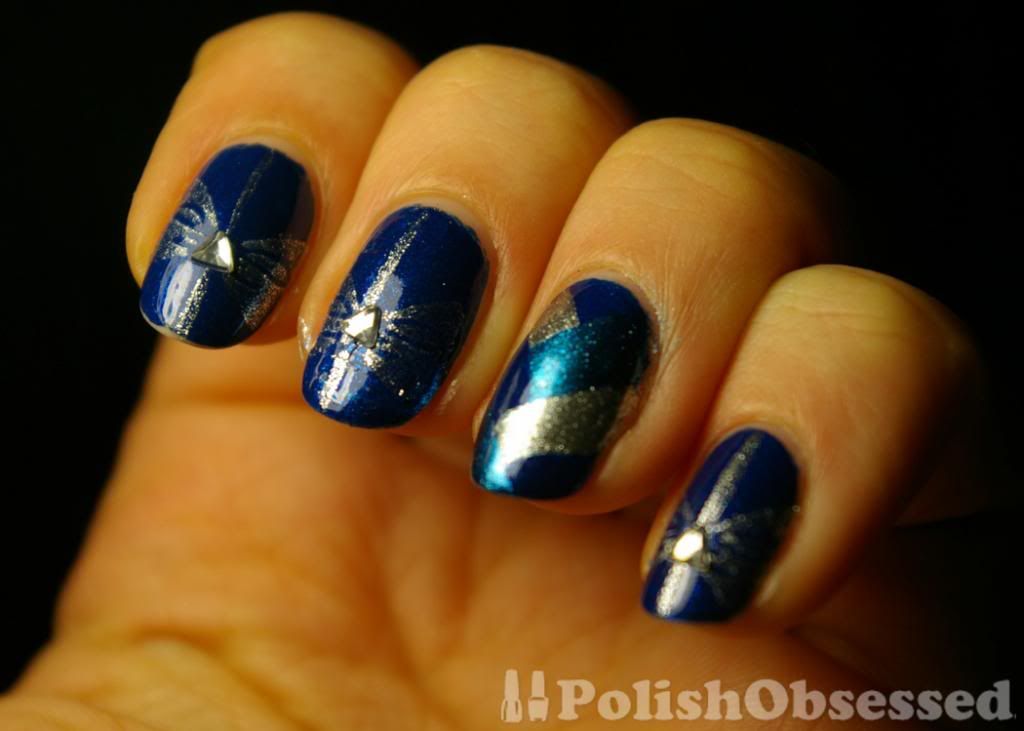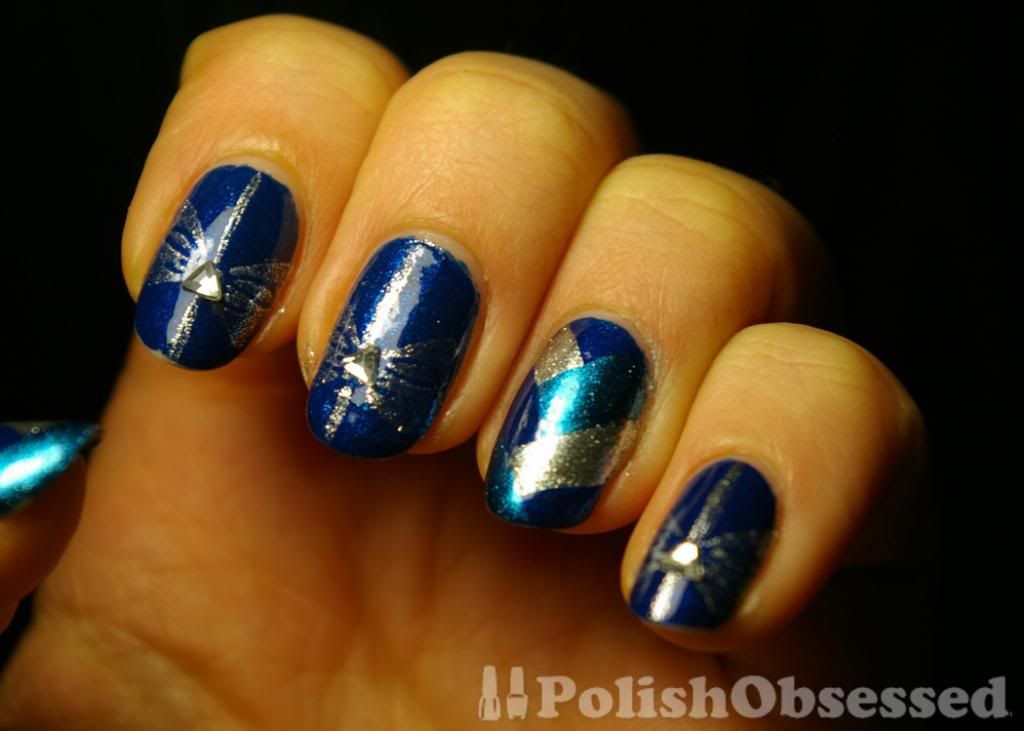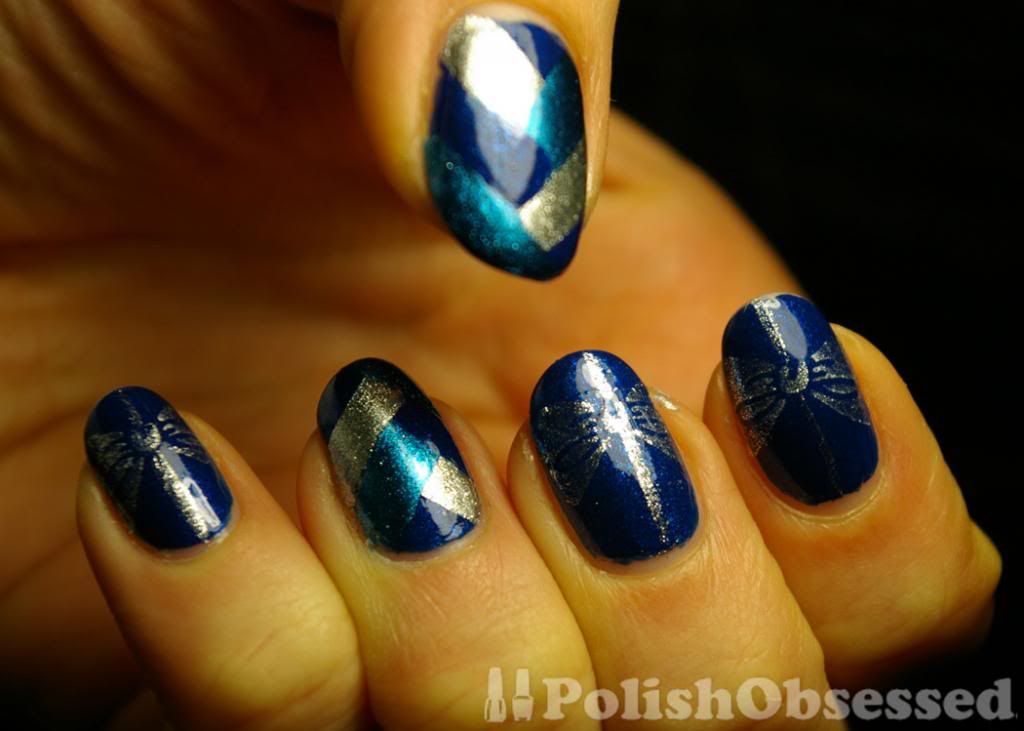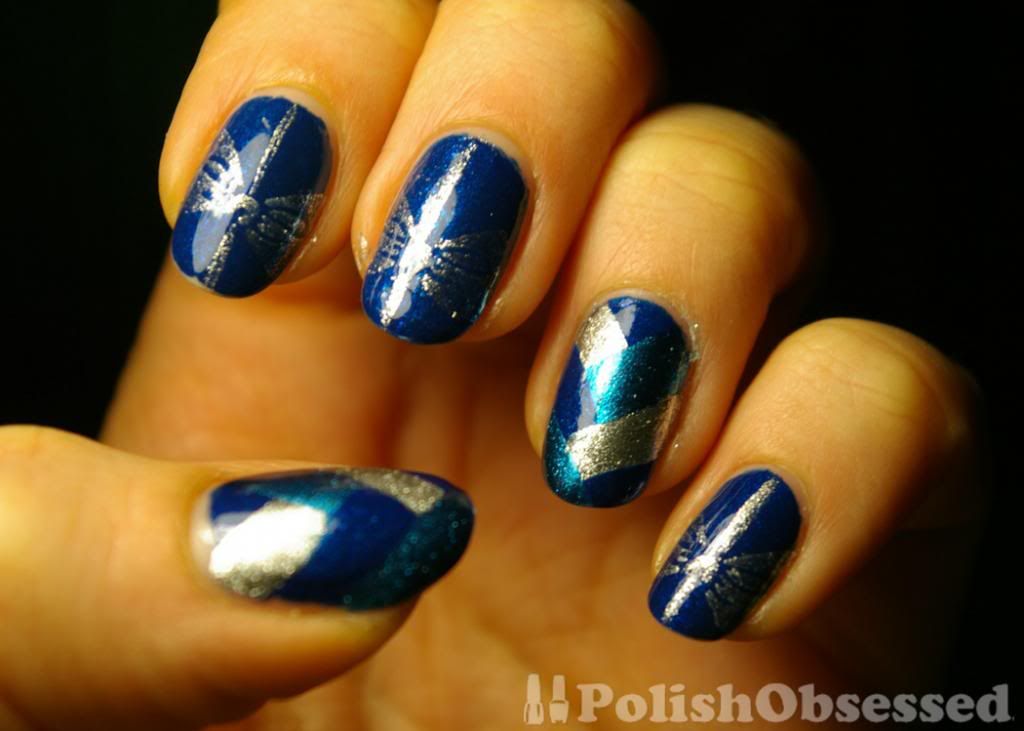 To see the other entries and to vote for your favourite check out
NailPolishCanada.com
. As always if you do choose to vote for me it would be greatly appreciated :) Thank you to all of those who have already voted!