Quick post today, just wanted to share a polish disappointment that I purchased the other day. I was in Winners and found these cool looking glitter polishes from Jessica I hadn't heard of before, Glitterati and Platinum Wishes. After some research online I found out that these are from Jessica's latest holiday collection, Glamarama. Glitterati appeared to have duochrome, colour shifting abilities, the same found in flakes so I was sold! Below are some photos I found online of the two, I could not take a decent photo of the bottles without proper daylight. You can clearly see the colour shift in Glitterati around the edges of the bottle.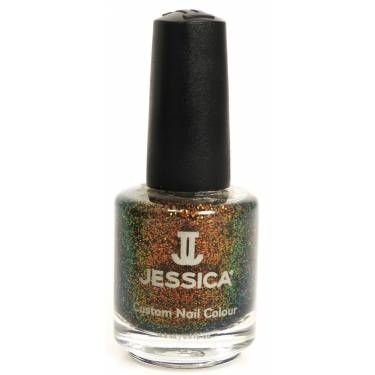 Platinum Wishes did not have a duochrome colour shift like the previous polish, however I still liked it in the bottle: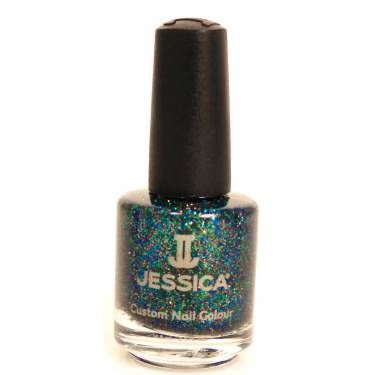 I got home all excited to test them out on my swatch wheel annnnd...
They sucked :( in the bottle they looked so perfectly packed with glitter but one layer is so sparse. Shown on my wheel is one coat of Platinum Wishes on the left and two coats of Gliterati on the right. Not very exciting at all. I will be returning these to Winners the next time I am there, very deceiving Jessica :(