I won an awesome set of polishes from hotpinkaurora.com about a week ago and they just arrived! The polishes I won are apart of Oopsie Daisies holiday collection. Oopsie Daisies, if you hadn't already known, is one of the many Indy brands of polish that have been immuring lately. These are my first ever indy polishes! The Indy brands I have seen seem to have interesting combos of glitters, and this collection does not disappoint!
First up is the most Christmasy polish, Carols By Candle Light. This polish consists of small matte white glitter, green and red matte hex glitter and green hex holo glitter! It is sooo pretty! Shown in my swatches below is just one coat, as are the rest of the polishes I will be commenting on. I love the base in this and the other glitters. My number one complaint with larger glitter polishes in general is that it is hard to get them from the bottle to your nail, this is usually due to the base being thick. The base in this polish was of perfect consistency and made it easy to move manipulate glitter on the nail as well for better placement.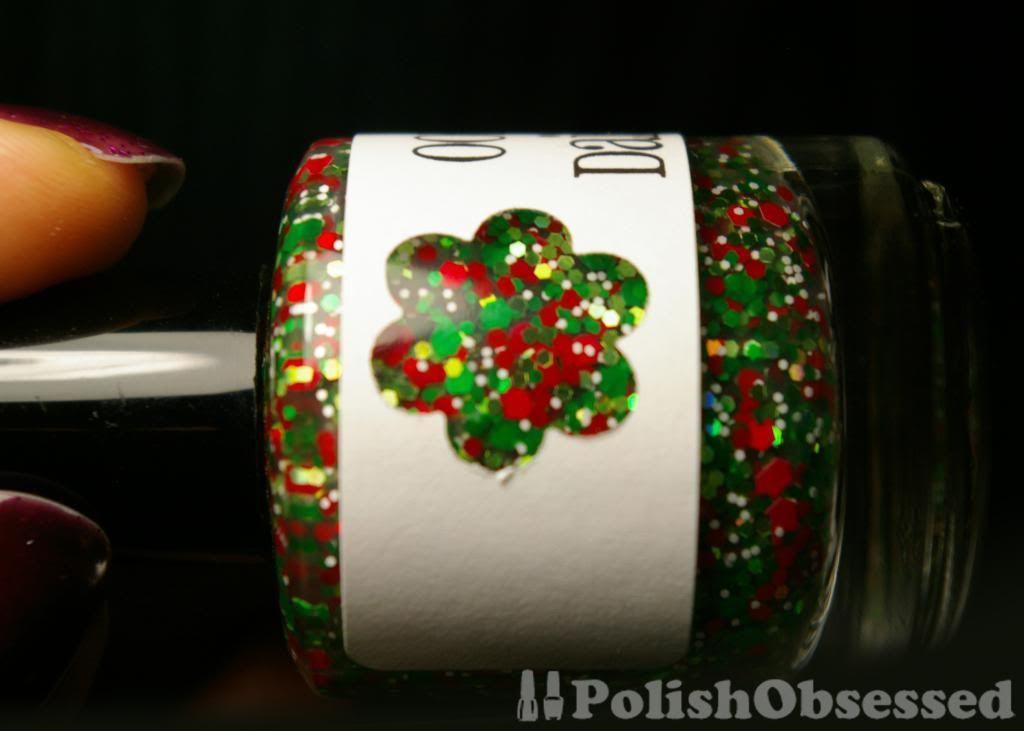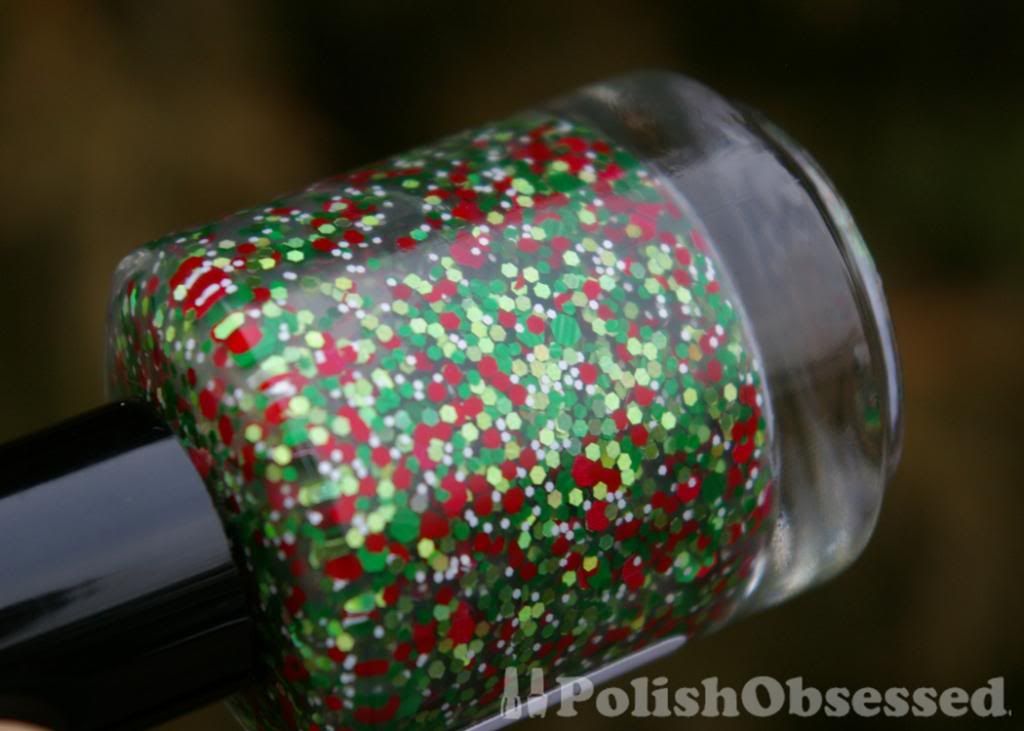 Next up is Keeping it Kosher, the Hanukkah themed polish. This consists of matte hex blue glitter, shiny silver hex glitter and large square and small circular matte white glitter. This is just fantastic, the blue and silver remind me of hockey of ice skating :)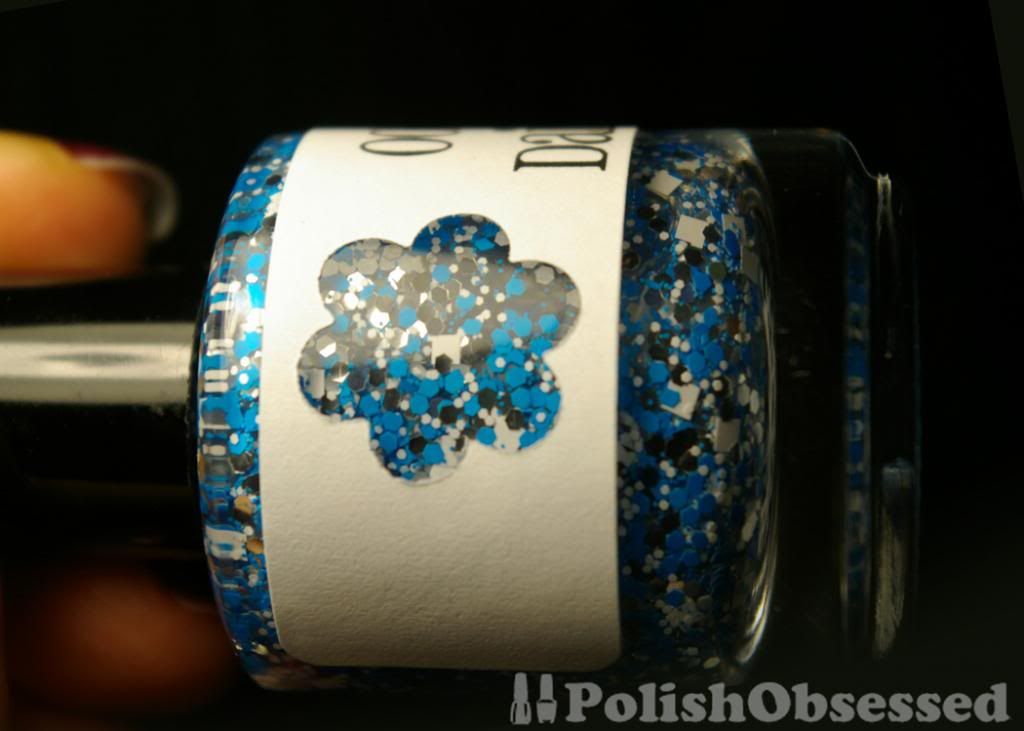 Festivas For The Rest of Us is another clear based glitter with black, pink, purple and white hex glitter. This one is awesome for any time of the year and I can't wait to layer it with some jellies! I love black glitter :)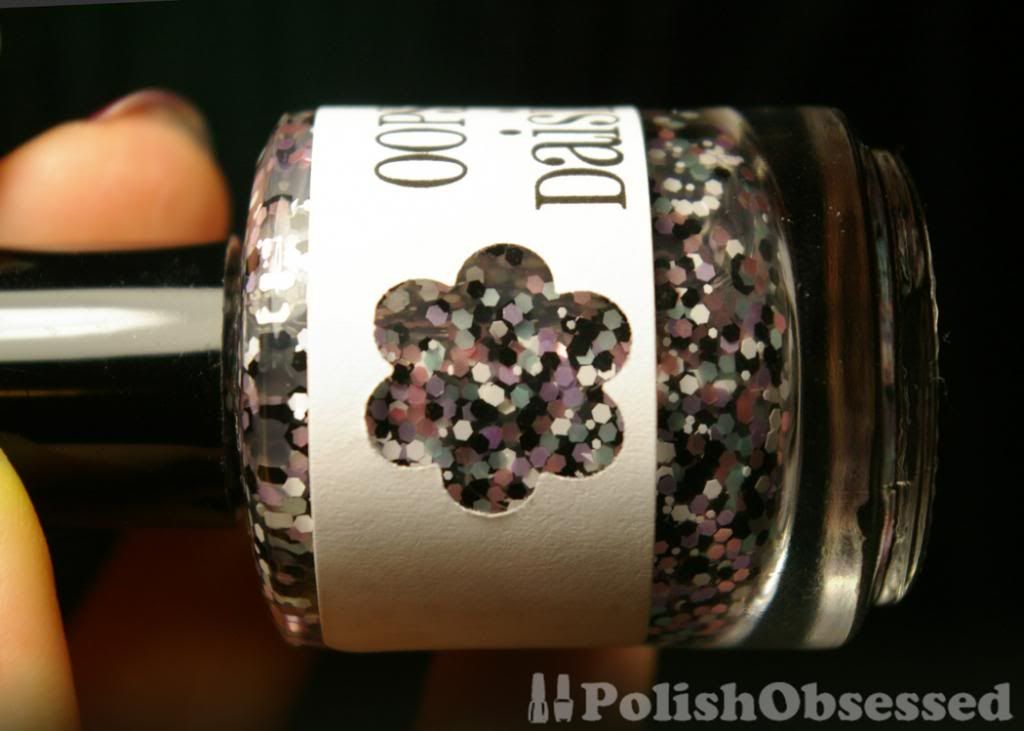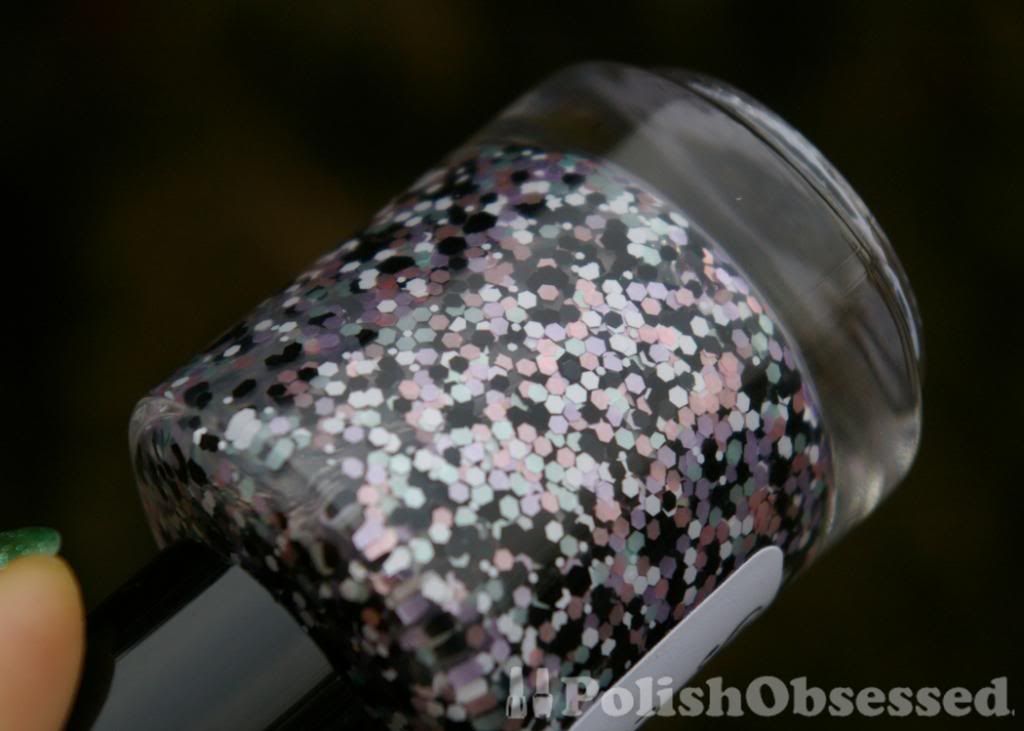 Last but not least is Glacier, the only polish that has a pigmented base. This polish is so complex with the amount of glitters packed inside which adds amazing depth. Glacier is a jelly based polish packed with an assortment of white and prismatic glitters ranging from bar to hex. I cannot wait to wear this as a full mani!! So awesome!!
Below are some swatches indoors and outdoors (overcast). All swatches are one coat each!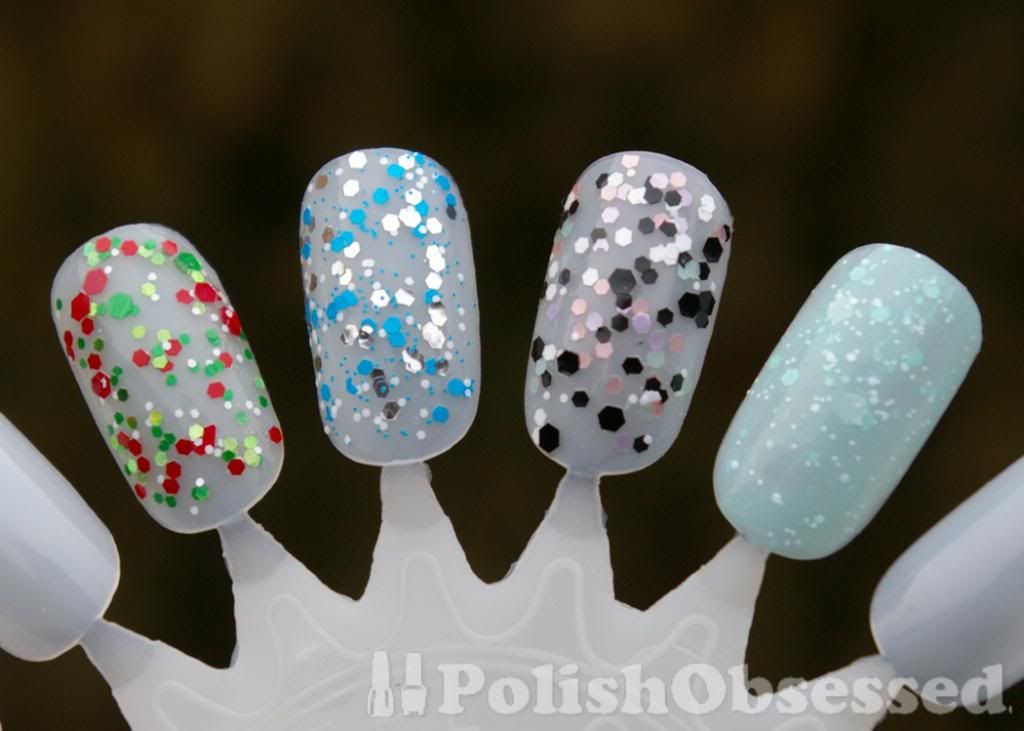 I am still so excited to have won this awesome collection and I love how three can be worn all year round. Carols By Candle Light is looking to be THE Christmas glitter for me this year, I hope I don't run out of time before Christmas to wear it!