I got a package in the mail the other day all the way from France!!
Ruxi
is getting rid of some polishes in a blog sale and I decided to snatch some up! I'll start off with the two polishes I picked up extra, these were not the reason why I initially made the purchase but came along for the ride, plus they were a good price :) Here are my two new Kleancolor's, left to right, Disco Ball and Silver Lining.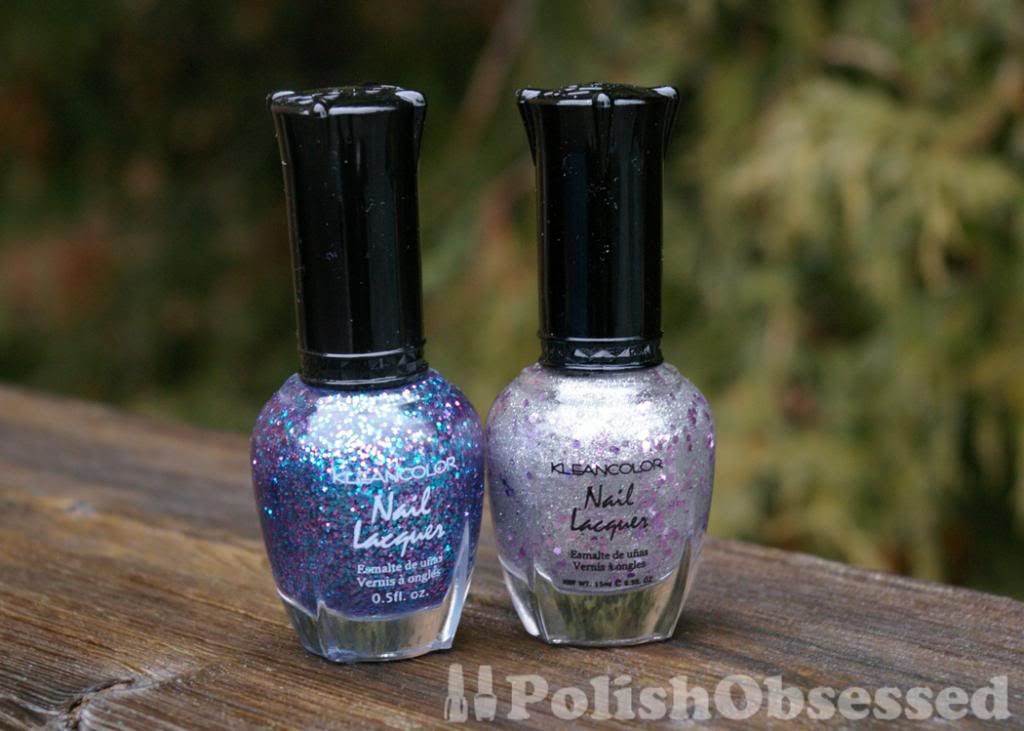 These are both glitter top coats, Disco Ball has pink and blue glitter packed in a clear base, and Silver Lining is saturated with silver microglitter and medium sized purple hex glitter. Disco I got mostly to try out between some jellies. Silver Lining was a lot prettier that I originally thought in person, I'm actually wearing it right now, I'm happy with both of these!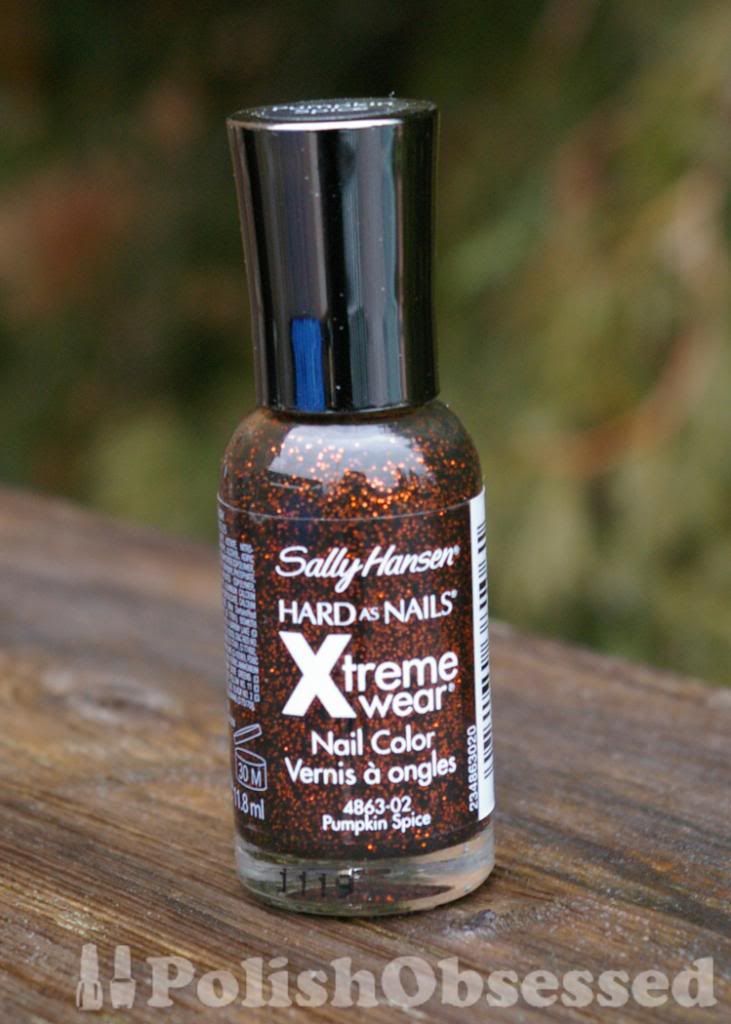 Moving on now to a polish I already own bit wanted a backup of, Sally Hanson Xtreme Wear, Pumpkin Spice. If I was given the choice to wear only one polish all of October this would have to be it! I love it so! I wore this at the very beginning of October and fell in love! Since it is a jelly I needed three coats for opacity and consumed a good chunk of the polish with the bottles being so small. I was kind of sad because I loved it but didn't want to waste it. I was lucky to snatch up a backup bottle of this polish since it was limited edition and is now super hard to find.
Another hard to find jelly? The star of this haul!! Sinful Color Cinderella!! I'm so happy to finally own this one. Whenever I am in the States I search high and low for this one with no luck. Cinderella is a light baby blue jelly with pink and gold flecked shimmer, it is so unique and reminds me of Cinderella's ball gown in the movie.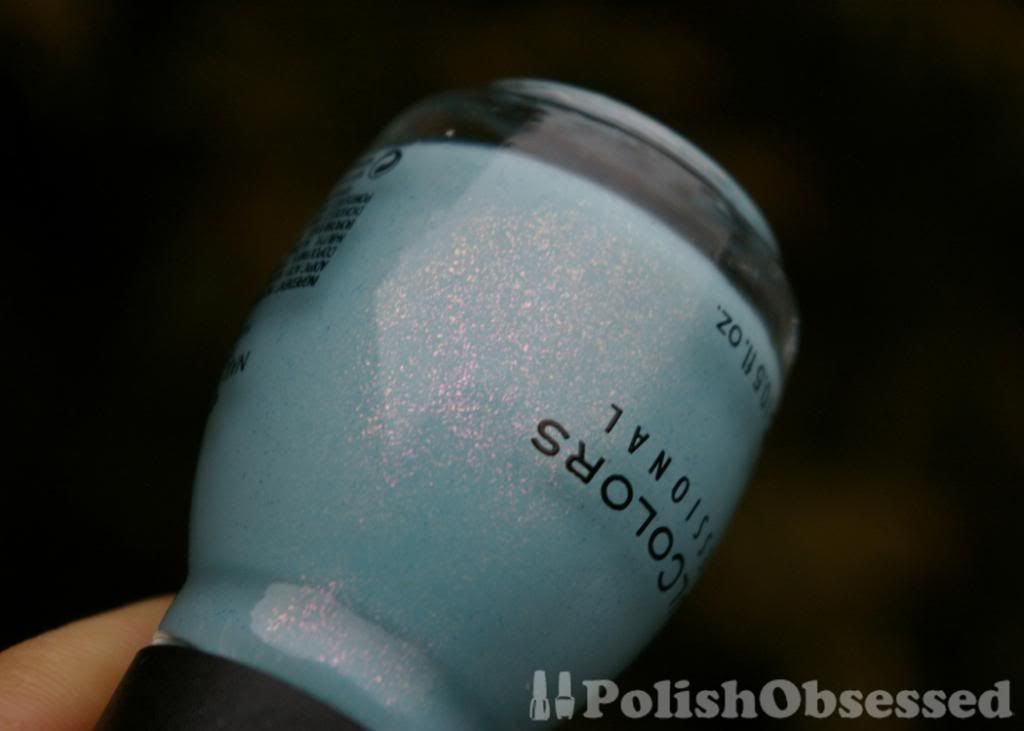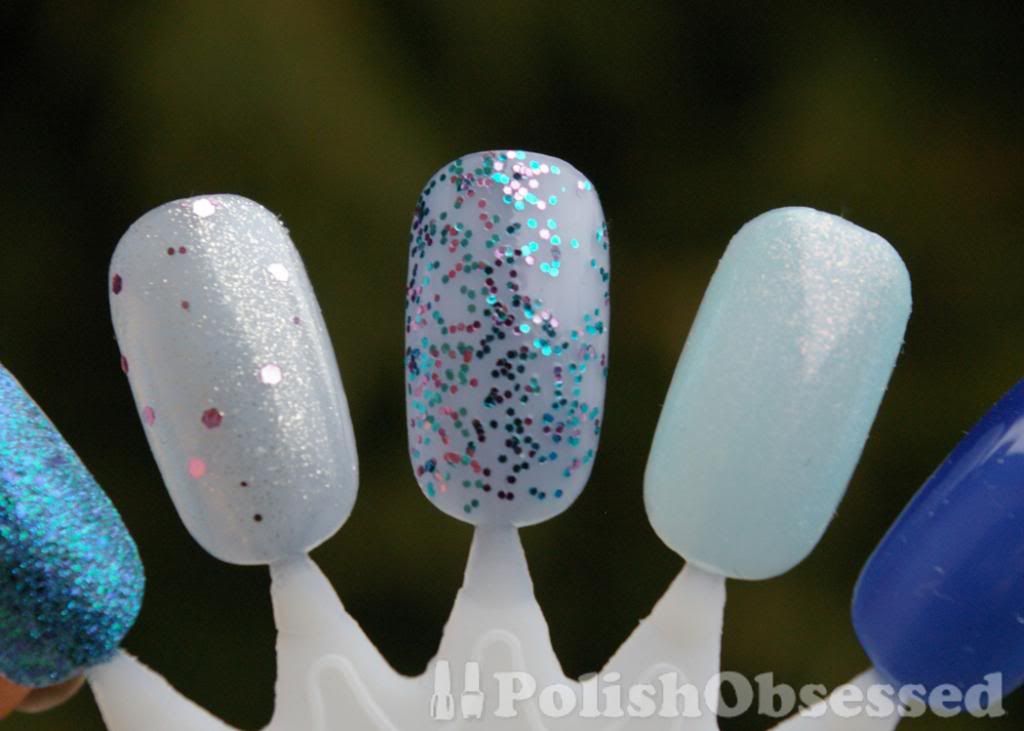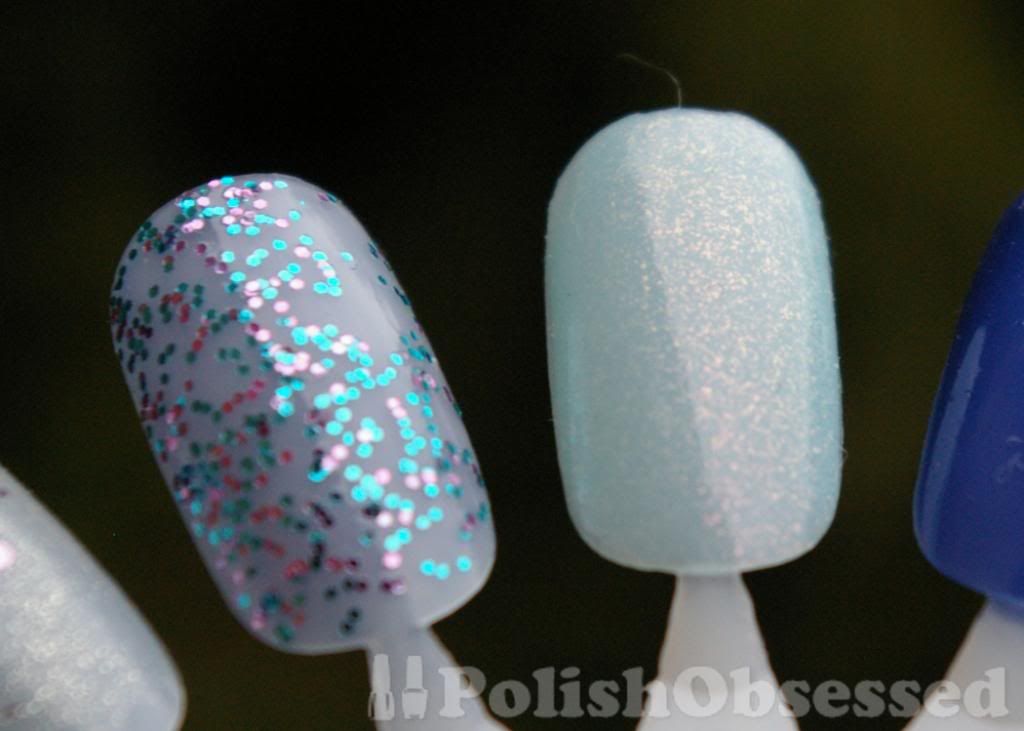 Above are some one coat swatches of my new polishes, with the exception of Pumpkin Spice which you can see more of
here
.