Only one day left until Valentines and I am sporting a baby pink in anticipation :) This is Coney Island by American Apparel. I had originally thought this would have been a lighter shade of pink, pastel perhaps, but it is actually more vibrant. That's not to say it's a bright bubble gum pink, it's just not as stark.
The formula was ok, only two coats were needed for opacity and it was not streaky at all. It was a tad thick but nothing unmanageable. I accidentally added Seche Clear as a top coat to my left hand only lol I was wondering why my Seche Vite was suddenly so thin! I quickly applied a proper top coat of Seche Vite for gloss and a quick dry.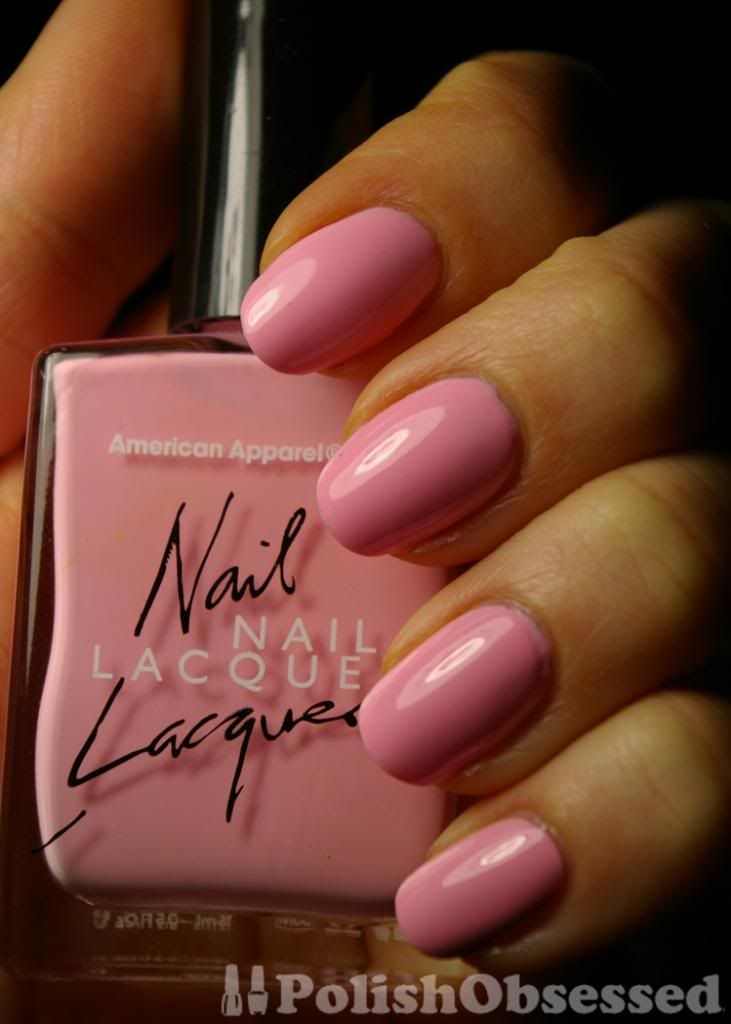 I am still deciding what kind of nail art I'd like to do over top this polish for Valentines, and ideas?