First off Happy Valentines. I fingured out some nail art to do last night but have just been so busy lately that I just did not have the time to post it up. I will have to get it up tomorrow untill then check out this post for some spotted polish, maybe a last minute gift for your valentine? ;)
So I was in Dollarama the other day and I wandered in to their beauty section and came across some stuff I have never seen before, have a look at the photo below.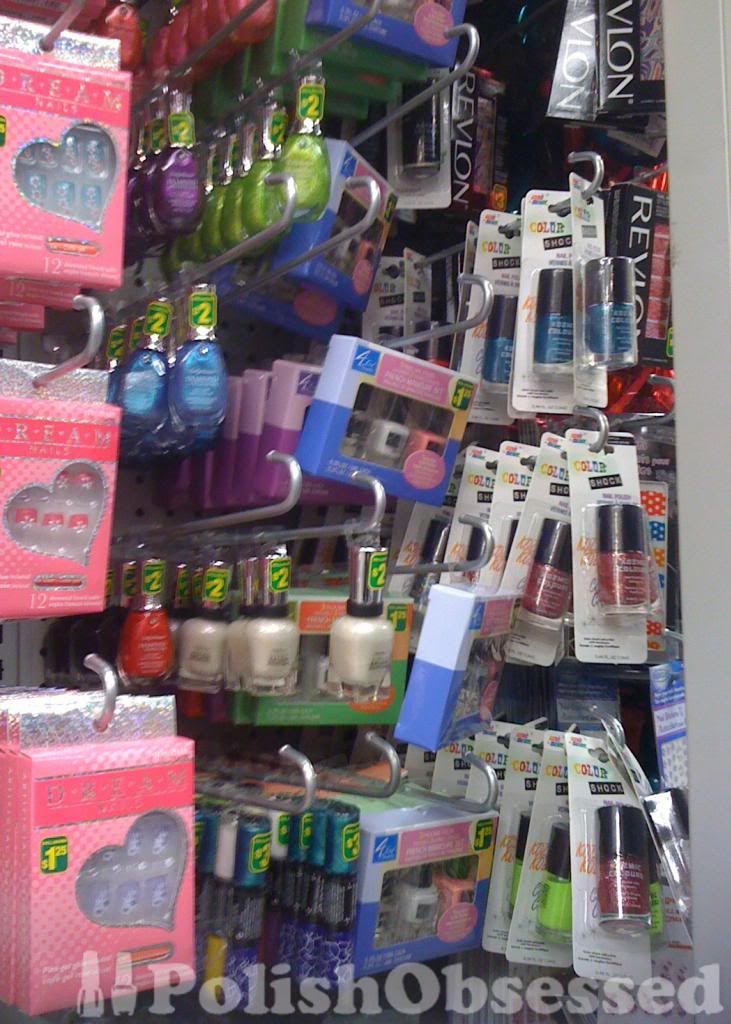 I only had my iPhone on me so the photos aren't amazing, but I did get some closeups! Check out these Diamond Strength Sally Hansens. At first I didn't even really remember this line having such bright shades, these colours are actually apart of the limited edition line released around September of last year, so they are fairly new and LE! These all look to be flecky, foily duochromes, however I think this location was missing one or two shades from the full collection.
I also noticed a few bottles of the Complete Salon polishes of well, one looked to be a sheer/pearly white that I cannot recall the name of and the other that you probably cannot see in this photo since it was all the way in the back is Oxblood. Both lines were selling for $2 each.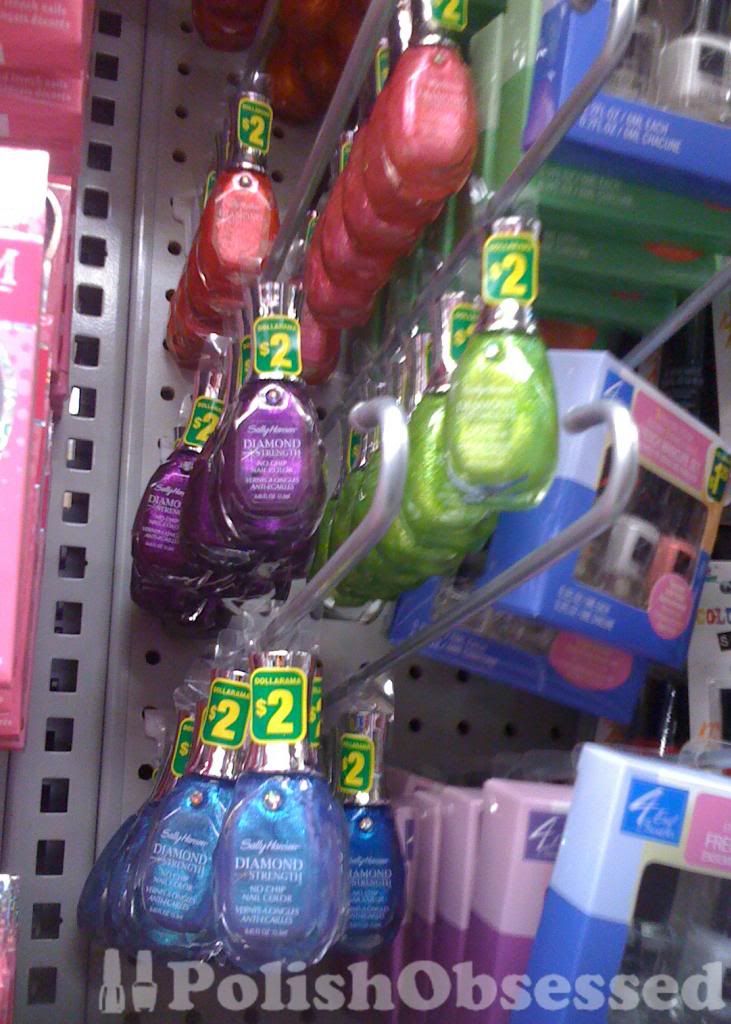 Next I found some of those double ended Revlon polish "wands"? Lol I really don't really know what to call these things. I think the idea is cool but not for the retail price point they usually sell at. As you can see these are priced at $3 each, they looked mostly to be crackle/base duos, however I did spot a few of the neon/base duos as well.