I was contacted by a new to me polish brand a few weeks back about reviewing their polish. I am all about trying new brands, especially Indy plus it's Canadian! The story behind Amimeniac is so awesome, a mother helping her daughter to pursue a dream of creating her own polish and helping her to sell it to us die hard lacquer heads. What a great mom, right? Animeniac polishes are inspired by anime, manga, sci-fi, comics and gaming which is sure to produce some fun and interesting polishes for sure, plus they are big three free! I will have more on Animeniac in a future post, but today I have some swatches.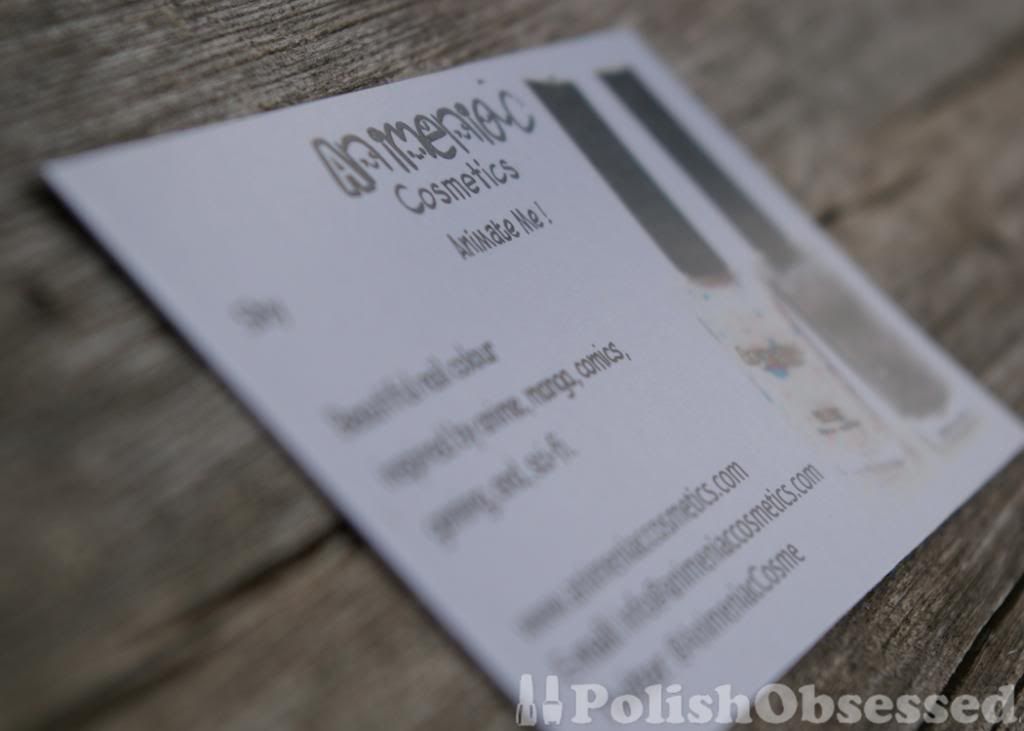 I was provided with four polishes, three samples and one full bottle. Today I will focus more on the samples and save the full bottle for a full mani and wear test later on.
The three polishes I will be talking about today are Mayham, Midas Touch and Browser Babe.
Mayham is composed of many irregular pieces and shapes of rainbow glitter. Very fun! Originally it wasn't my favorite, but after I tried it out on the nail I was in love! I can't choose which I like it over better, black or white? The layering combinations with this one are endless. Swatches on the nail follow at the end of the post. The formula of the clear base was pretty thin, which I prefer for glitter polishes because they are easier to apply on the nail, however I did find it a bit difficult to get a good amount of glitter on the brush for application, lots of shaking and fishing for glitter. Not sure if it was because it was in a smaller bottle? The brush was fine. I applied to the nail in a dabbing motion.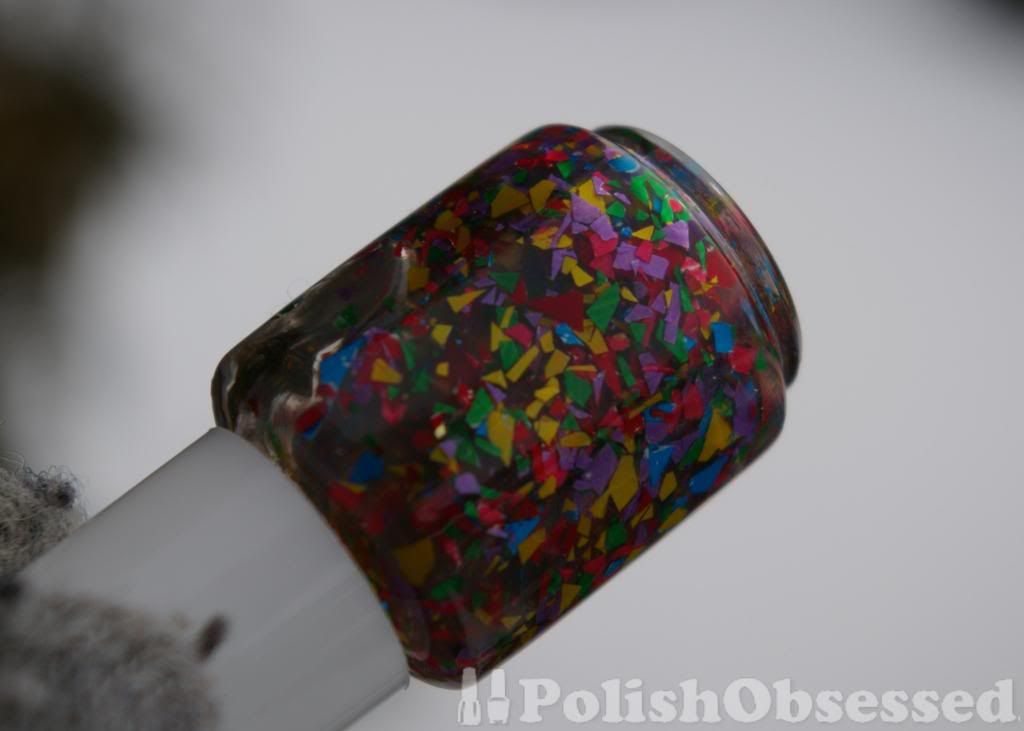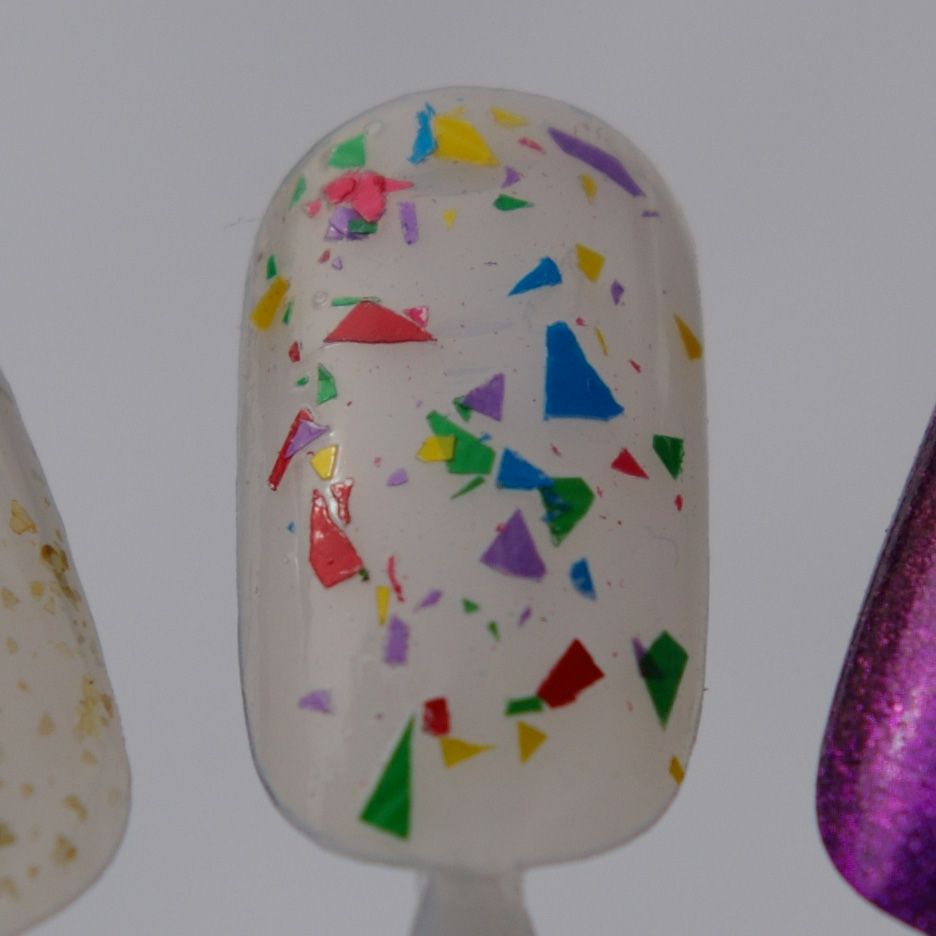 Next up is Midas Touch, this is a gold flakie glitter, super pretty. It reminded me immediately of a another polish in my stash,
NYX Glided Gold
, however when compared side by side, they are not considered dupes. This polish applied the eat out of the three I am showing you today. It has a thin formula and was easy to apply. It is really saturated with gold flakes and would look great layered over any polish.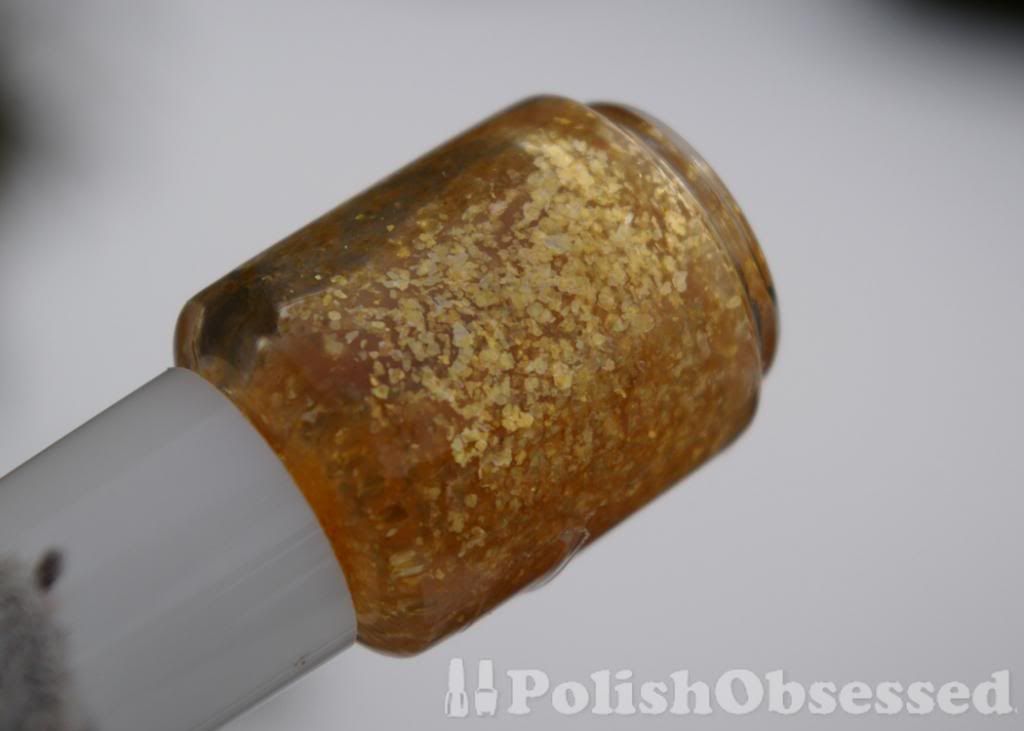 Lastly I have Browser Babe, another polish topper with large blue and magenta hex glitter. The glitter in this one was a bit more difficult to fish out, however lager glitters generally are. I applied this to the nail in a dabbing motion it help better control placement of the glitter on the nail.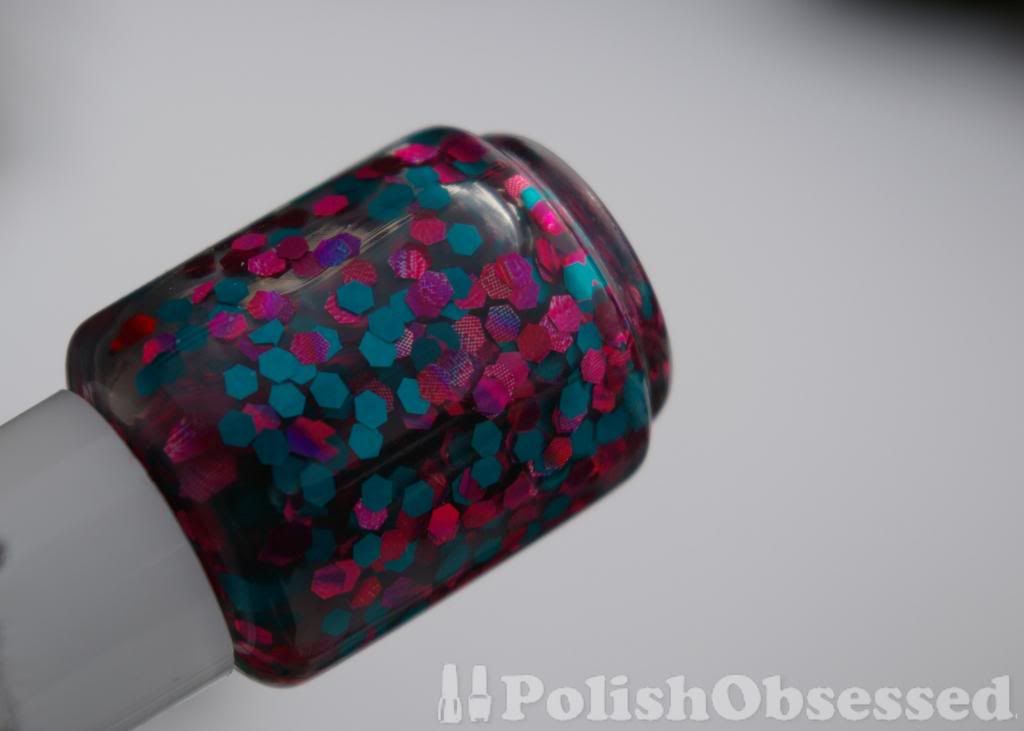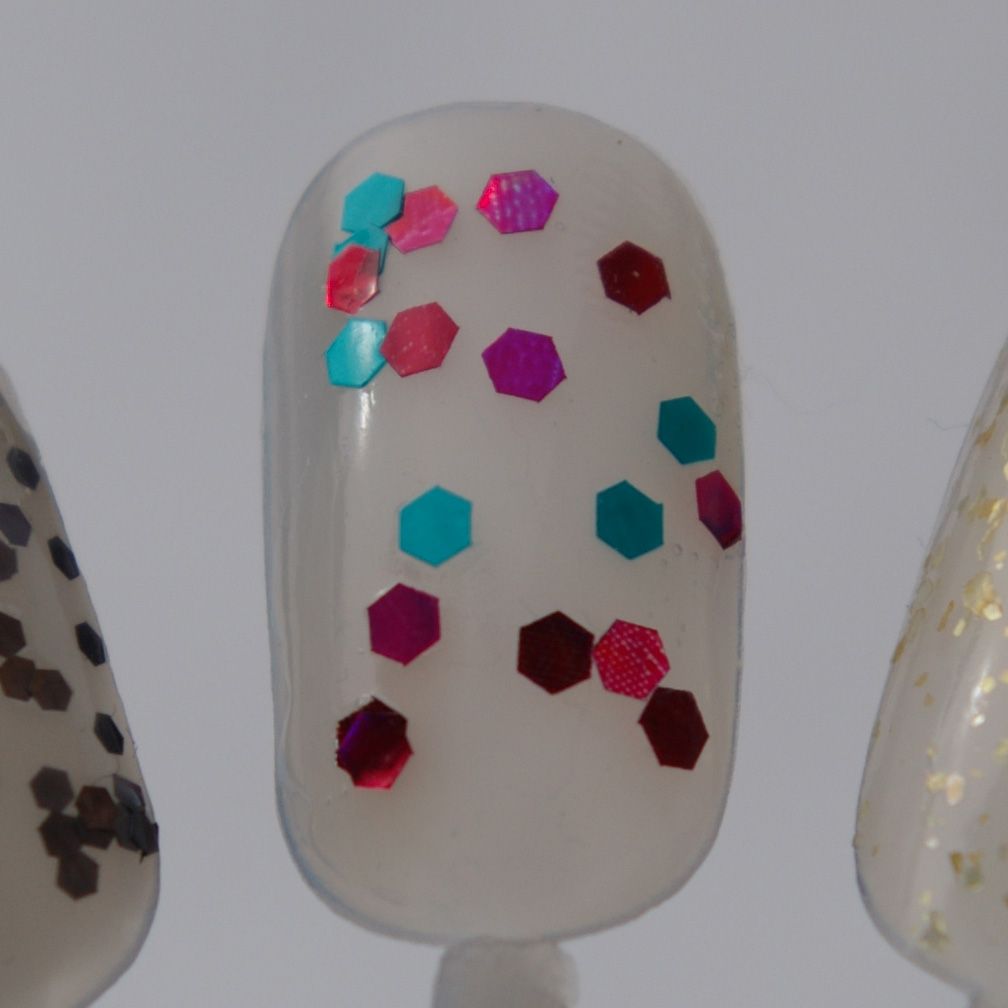 Below are swatches of each polish layered over black and white.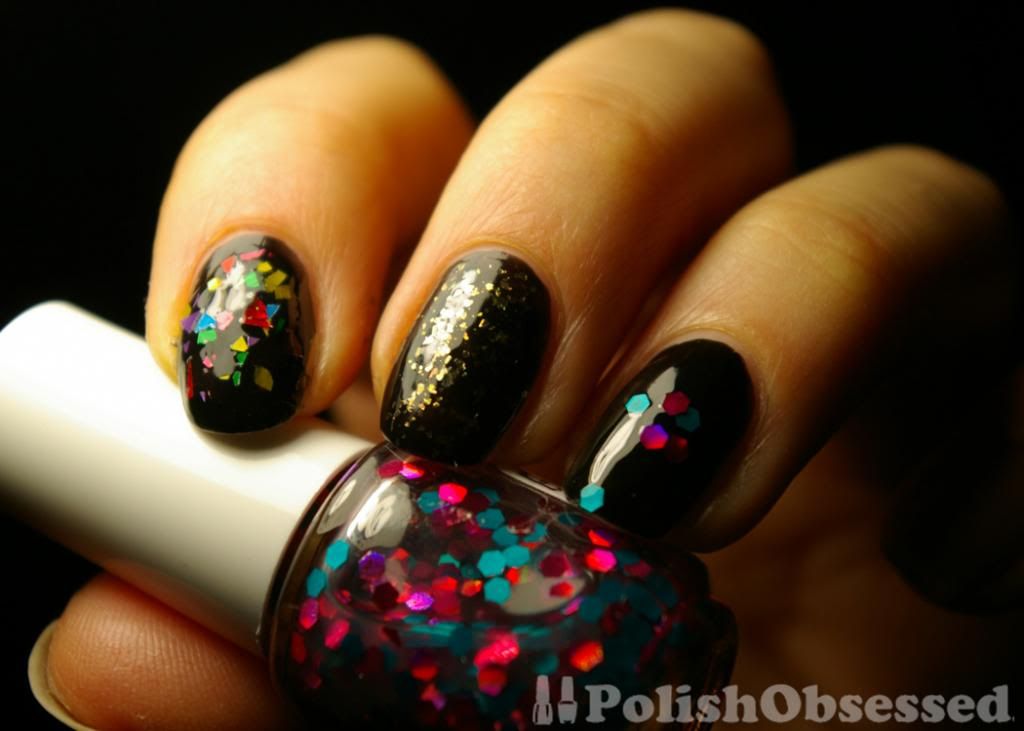 indoor, lamp lighting
outdoors, overcast
To see what other polishes are available and to learn more about the brand and see the full selection of polishes available please visit the official
site
.