I hope you all enjoyed your weekend and St. Patrick's Day festivities. I don't usually do much other than wear green and have the occasional alcoholic beverage, if that even counts! This year was no different, not only was I sporting some fun new "wax" textured green skinnies I got from Joe Fresh, but my nails were also green for the occasion.
Of course I stuck with China Glazes Four Leaf Clover, to be honest I am glad it stuck with me! I have been wearing it for a full week and only noticed some slight tip wear and one minor chip on the sixth day of wear! Such a great polish, the only thing I didn't like was editing the photos since the colour comes up more teal when it is actually a bright, vivid green. I didn't find that there was any weird cracking or tension marks in the polish from natural nail bend either that I sometimes get from China Glaze cremes. I may not have experienced this due to the fact that my nails are shorter or that this is a deep vivid shade, but I am impressed with overall wear for sure!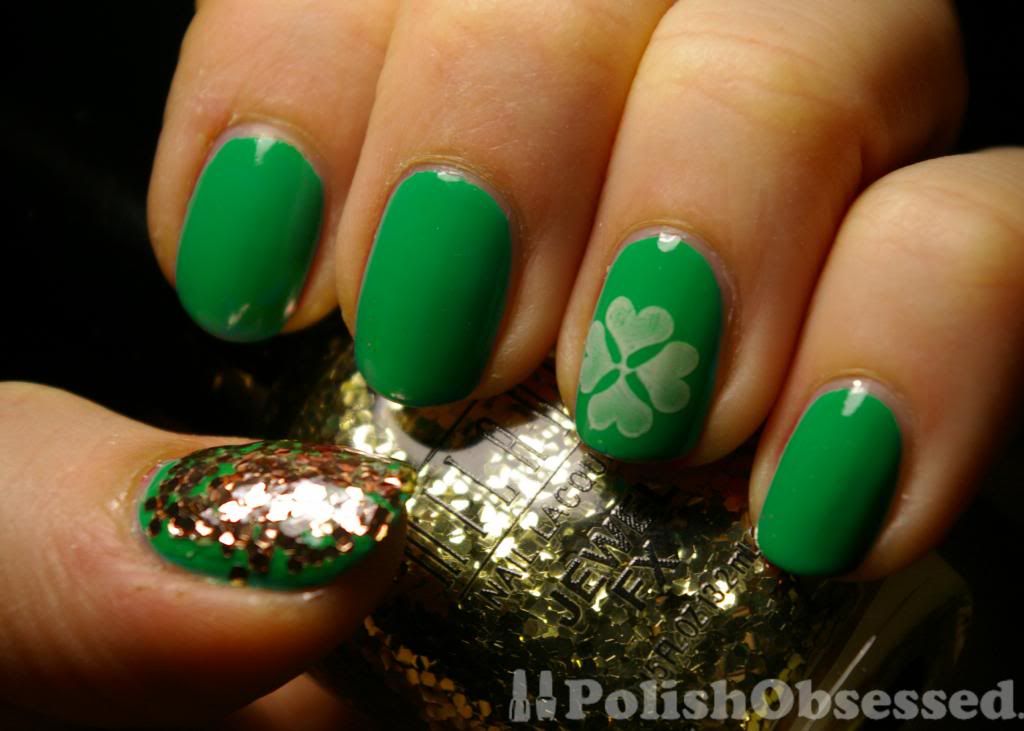 On to the actual nail art inspired by St. Patrick's day. I kept it pretty simple but am very happy with the final outcome. I used Red Angel plate RA-116, which has a decent sized shamrock composed of four hearts, so cute! I debated whether using Re-fresh Mint or Keep Calm, Paint on, both by China Glaze, for stamping. I ultimately tested each out and Re-fresh Mint won, being slightly more opaque and stamping crisper. I stamped the shamrocks on my ring fingers only.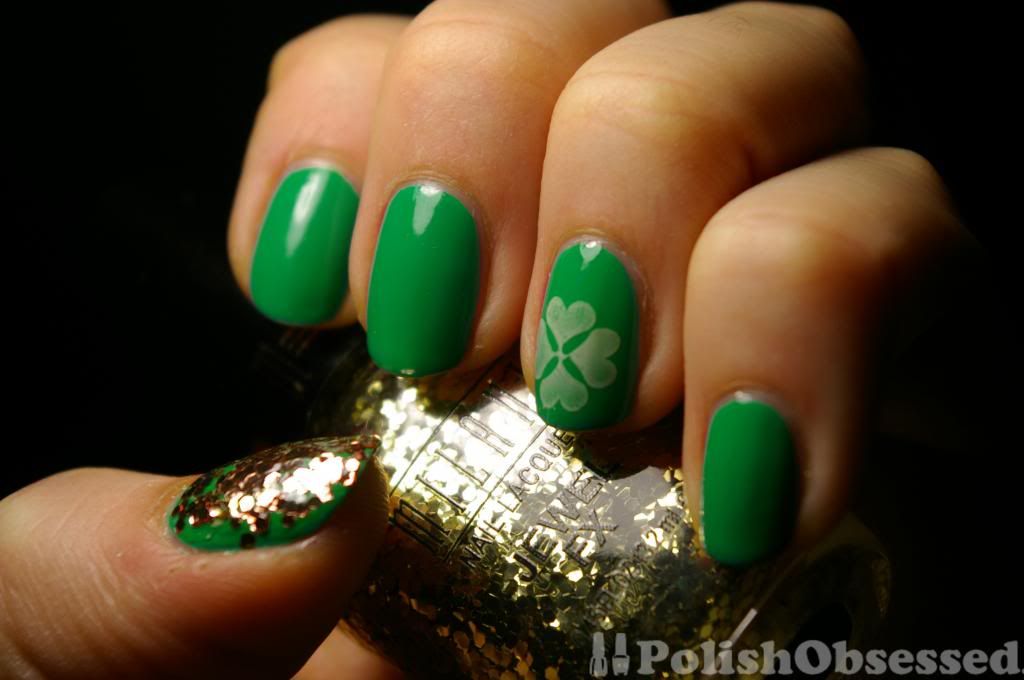 To add a splash of gold to the mix I pulled out a Milani Jewel FX polish I had yet to use and applied it to the thumbs for some bling! I used Milani Gold Jewel FX, and was impressed with the density of the glitter and how well it was suspended in the base. I applied it to the nail in a dabbing motion to get as much glitter on the nail as I could and used the brush to help smooth out and relocate some glitters where necessary. The glitter covered well leaving some green poking through, which was exactly what I was going for. It dried fast too! I applied a coat of Seche Vite on to make it shiny and smooth to the touch.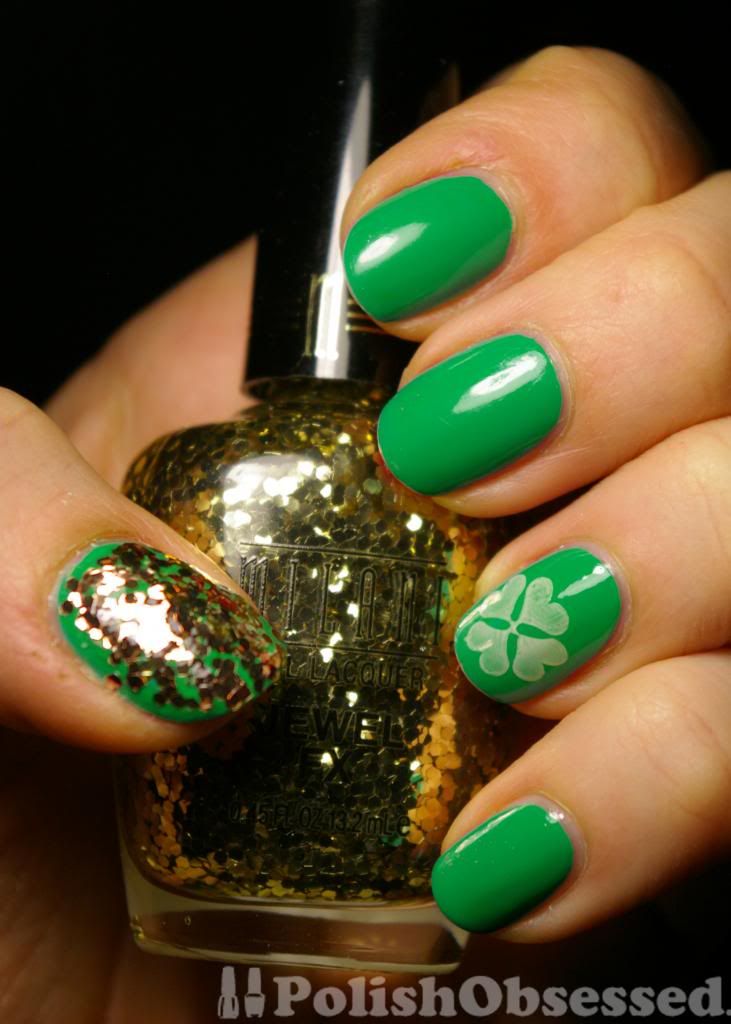 For the Shamrock nails I added a top coat of Sally Hansen Insta-Dri which I use over most nail art. As these nails dried the shamrocks actually turned more yellow/green! The image must have fused with the pigment in the darker green polish below, very cool and the perfect shade I was looking for!