Hello! Today I have a nice bright colour for the second day of spring!... although it is still cold and snowing here, what the hell? I Can't wait until the weather starts to feel spring-like. Although Surreal Appeal is a pretty shade, it wasn't exactly what I had originally expected. I had seen photos online and the bottles in store and it appeared to be mostly pink with slight coral undertones. It wasn't until I saw an actual swatch in person that I knew I wanted this polish. In the stores lighting it appeared to be a bright coral, similar to my favourite Flip Flop Fantasy, without being neon. I was sold!... Well not exactly in that store lol I went home and purchased it online for a bit cheaper excited for it's arrival!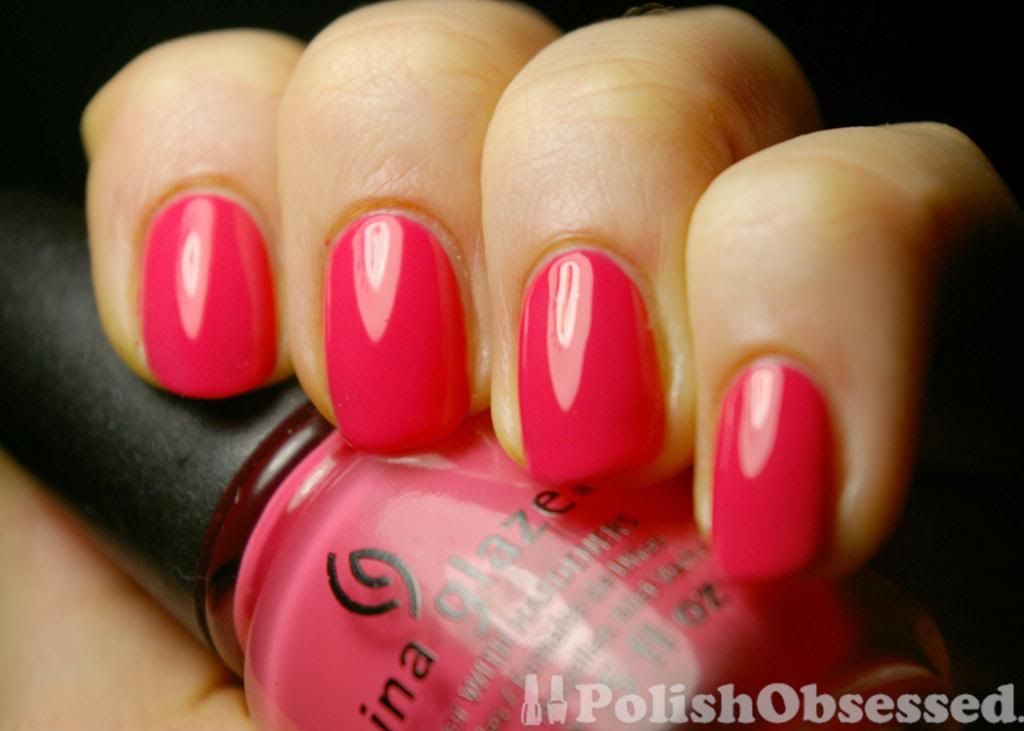 When I finally received I scrutinized the bottle... This can't be the right polish! I looked at the label, it was indeed labelled correctly, could this have been a slightly off batch? I guess I will never truly know, however the true test comes when it is actually on the nail, and on my nails with my skintone it is pretty pink! However, It's one of those creme shades that tends to look more pink/coral/orange in different lighting, but I still think it pulls more pink/salmon on me, it looks the closest to Flip Flop Fantasy in florescent lighting, my whole office is illuminated by them. And unfortunately this is another polish that was had to capture correctly with my camera and photo editing software, however it does shift depending on the lighting anyways.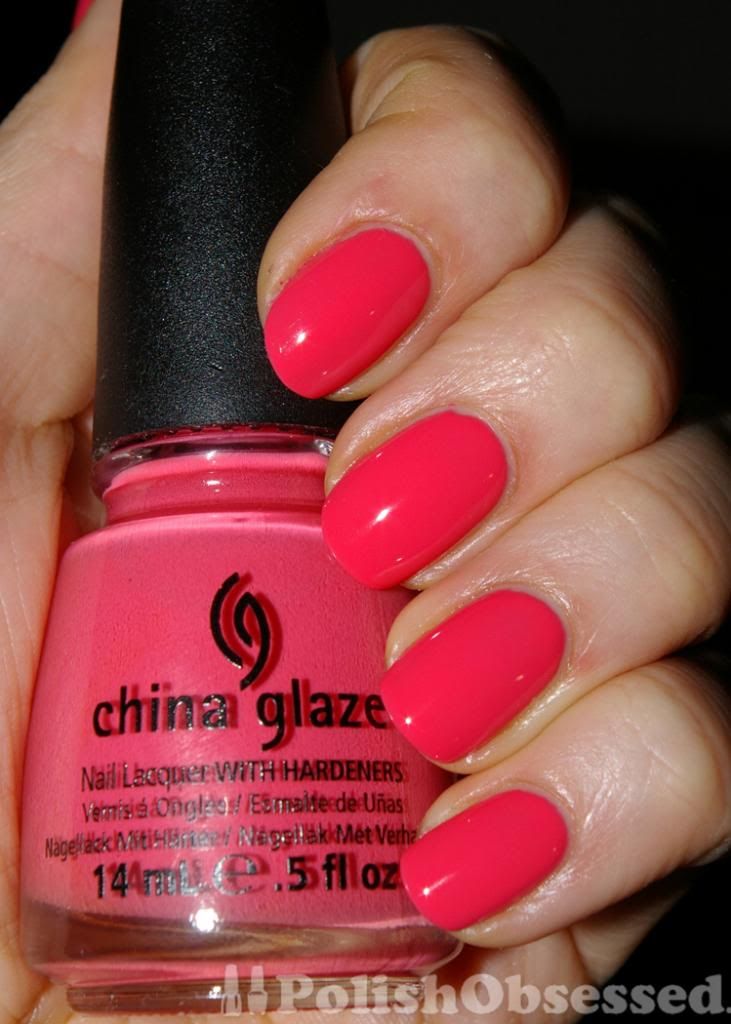 The more I wear this the more I love it :) The formula was okay, since it was on the thicker side I added some thinner for easier application. After applying two coats I felt it still needed a final thin one to even everything out. I added a tiny bit more thinner to the polish and it was perfect for one final coat.
Do you own this polish? How does the colour look with your skintone?