I picked up some new polish in late January!! I have actually been restricting myself lately, really thinking it through if I should buy certain polishes or not. I have such a large collection, I think I need to clean out my drawers and have a blog sale soon.
The first little purchase I made some newer shaded of Revlon. I picked up Sparkle Aplenty, Girly and Heavenly.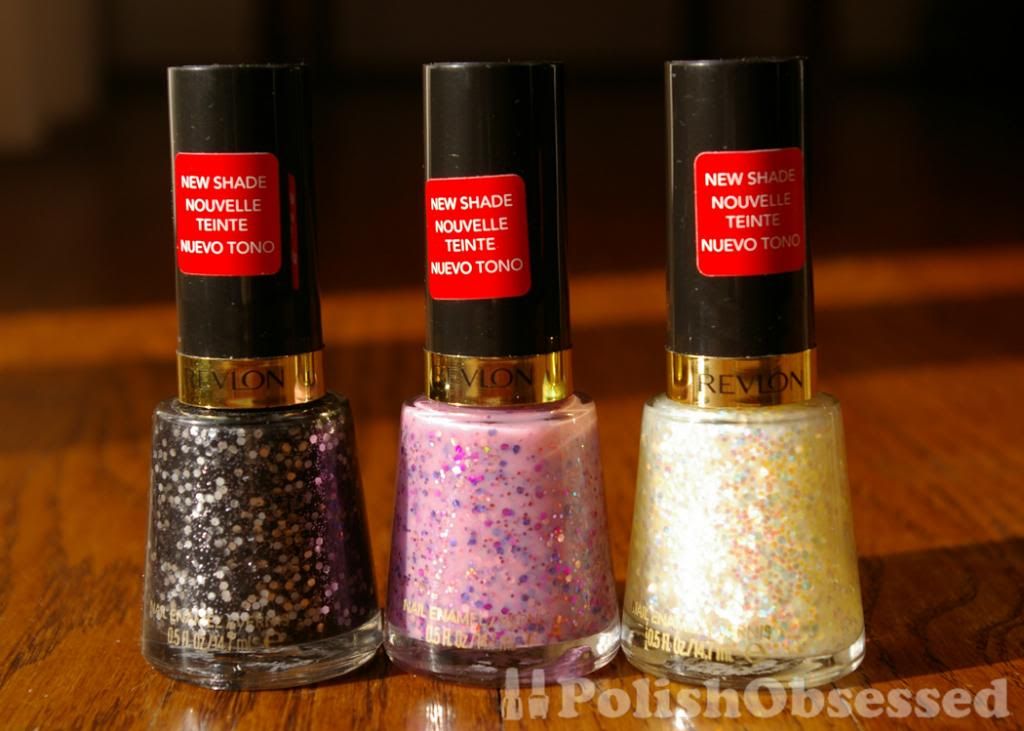 Sparkle Aplenty consists of silver glitter in a black base. It really different for a drugstore brand. In my swatches at the end of the post I used three coats.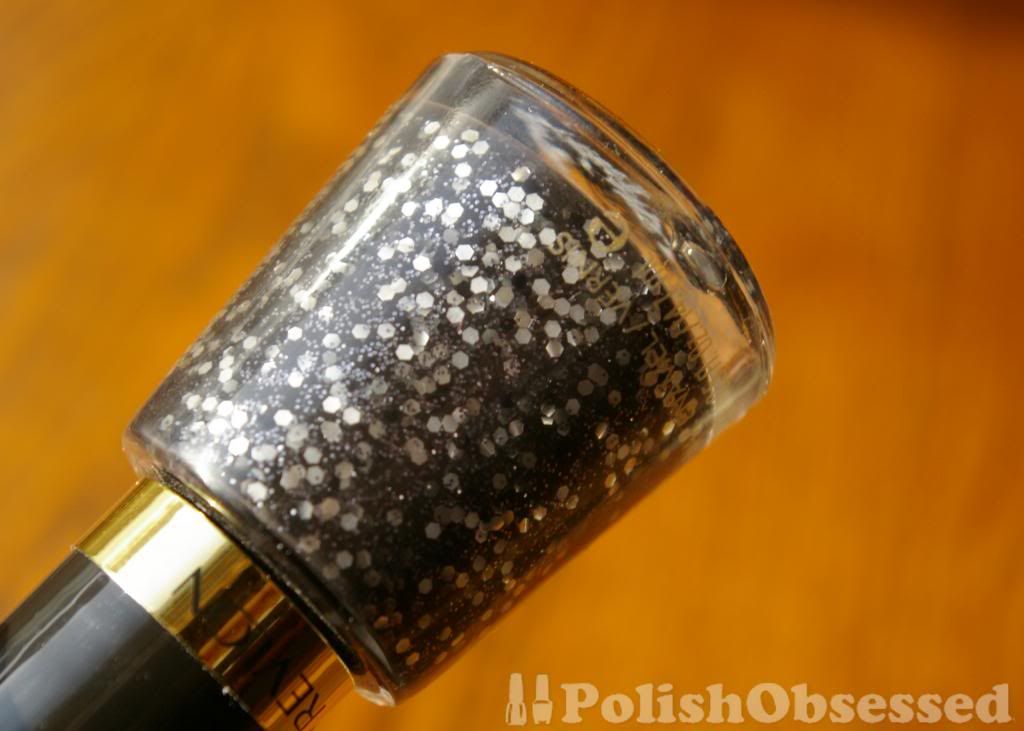 Next is Girly. This is the one I could not decide on. The photos I saw online weren't the greatest and made it look thick and lumpy, this was most-likely due to application. This polish consists of a milky pink jelly base and an assortment of glitters ranging is colour and sizing. I really like this one! I think I can have some fun layering with it.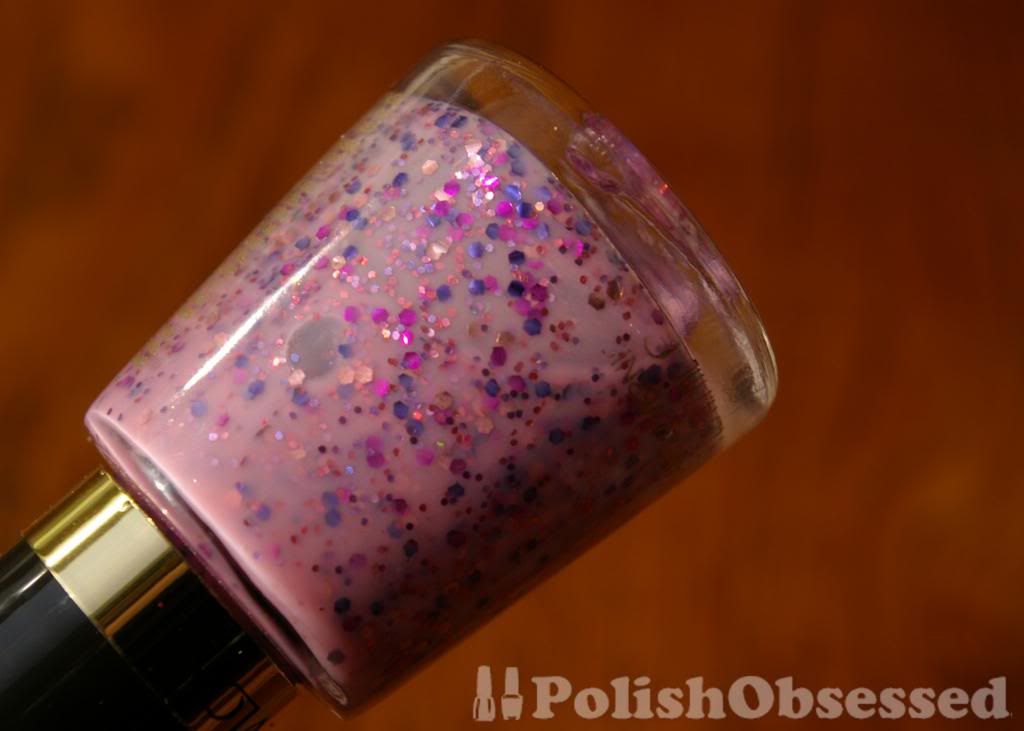 And lastly from Revlon what is known as a Deborah Lippmann Stairway to Heaven dupe, Heavenly. I don't own Stairway to heaven so I am not sure how close they are exactly, but from what I have seen in comparisons, they are very close. In my swatches I only used one thick coat on my nail wheel. The iridescent glitter is very dense in the translated base. What really makes this iridescent glitter special are the square shaped pieces of glitter, that is why I had to have it!
Swatches of each of the Revlons are below.
Next up a Sephora find, this is Come to Papa-razzi, I found this on clearance.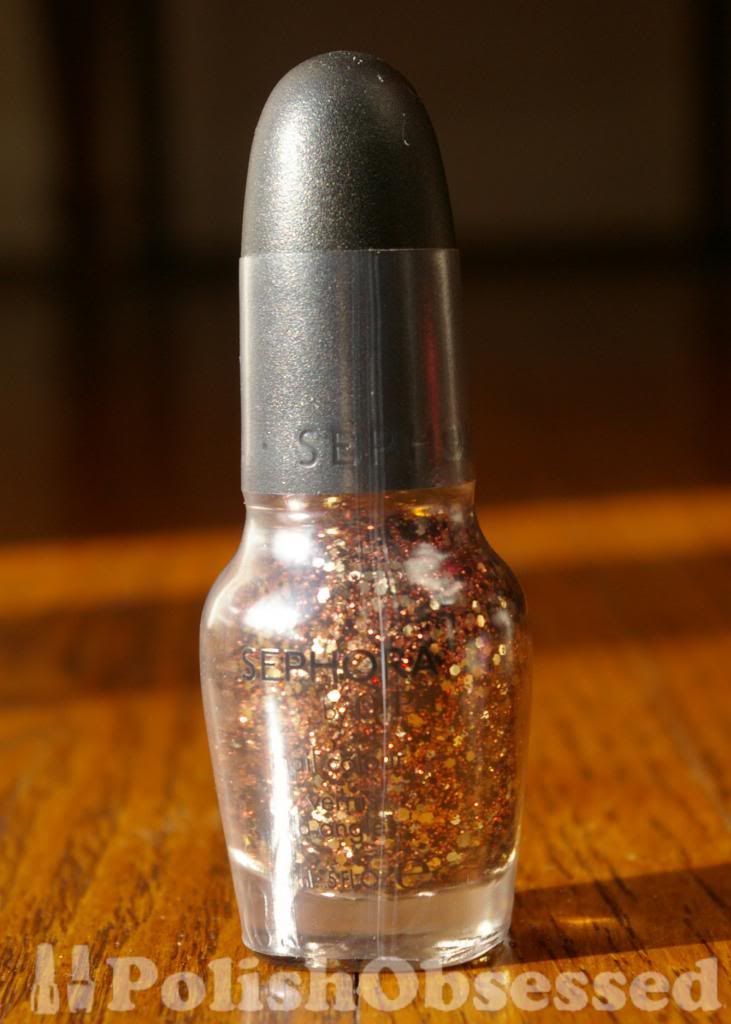 Come to Papa-razzi is a glitter topper which is comprised of various shapes and sizes of copper, glitter and black glitter. You can enlarge the photo below for a closer look.
I have purchased many different Glitters from the Sephora by OPI line, they are more interesting than the full coverage shades in my opinion. Stay tuned for a February haul post soon, I am in the process of putting that together now, I fell a little behind on posting the last few weeks and hope to catch up this week!