This is one of the very first OPI polishes I had ever purchased! It is apart if the Hong Kong collection which was the latest one out at the time. When I first laid eyes on it I knew it was something unique, back then I didn't have a huge collection of polish but this shade was really different for me. I remember it being hard for me to find shades of creme polishes at the time and Panda-monium Pink was definitely interesting.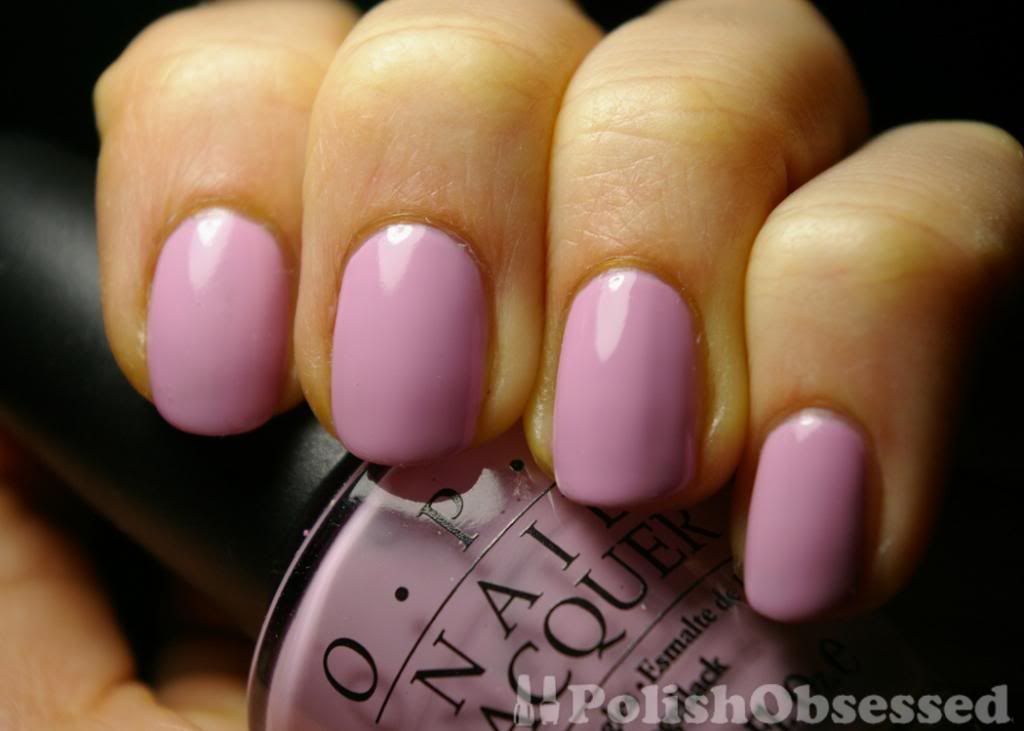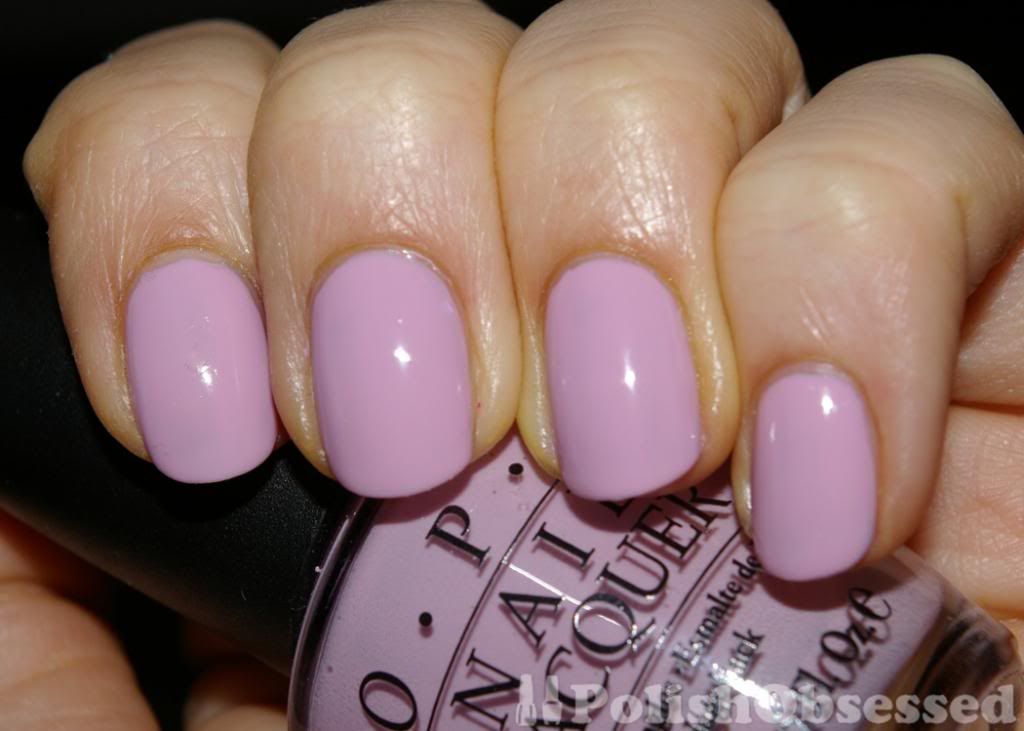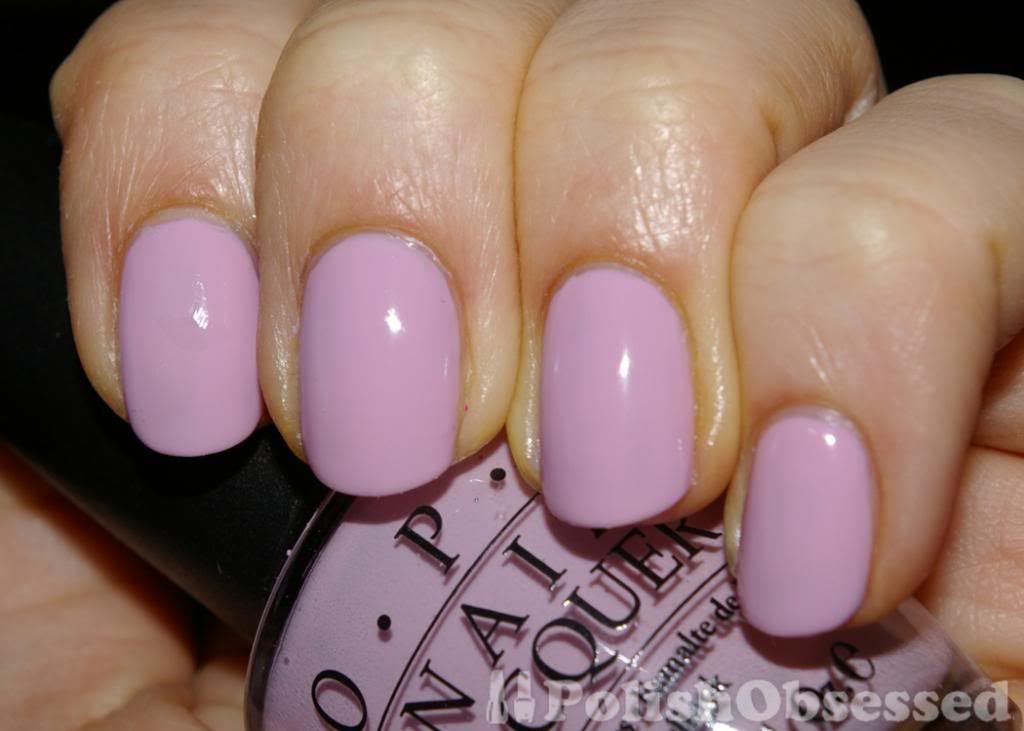 In the beauty supply lighting it looked to be a light pastel lavender, when I got home it looked to be pink! This is one of those pinky-purpley shades that is slightly blue based and appears to shift in shade depending on the light. Add on top of that that it is slightly dusty :) At the time I was disappointed that it leaned more pink on me, but I truly do love this shade, it is so mod and chic! The perfect pastel for spring.
I only needed two coats for full opacity. I have worn this polish in the past and remember having issues with application, but it may have been due to my initial inexperience. The formula may have also thickened up the slightly, so I added a few drops of thinner for some slight touch ups to one or two nails that got bumped to a little streaky.