So my Revlon combo from yesterday didn't come out as I had envisioned. The unexpected mix in finishes really threw me off and I felt as though the shades were not really complementary. Have you ever found yourself in this situation? What would you do?
I decided to play up Mint Gelato since I loved the colour so much, so I found a better contrasting colour that pairs up better with the real shade for a shimmery accent nail! I used a Deborah Lippmann dupe, Urban Outfitters Sea Dust. This is a sparkling green leaning teal foil-ish shimmer. Scattered within are small blue hex glitters, I think it was the perfect pairing!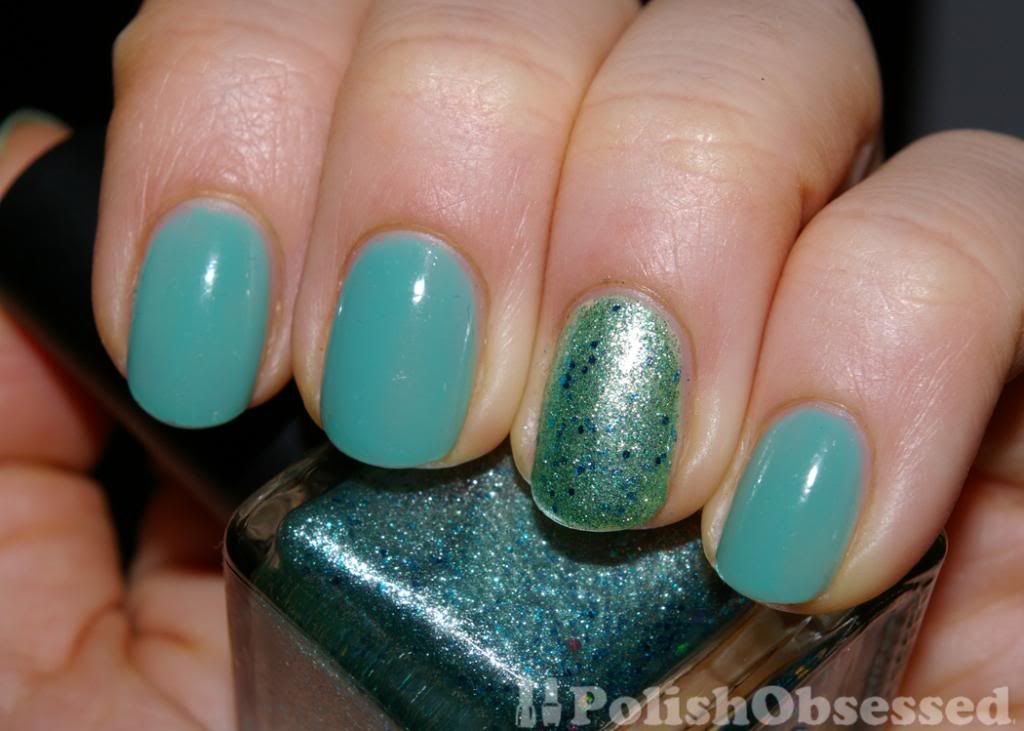 I applied two coats over Lemon Meringue on my ring fingers and was good to go! This polishes formula is awesome by the way, I will have to see what else they have the next time I am there for sure!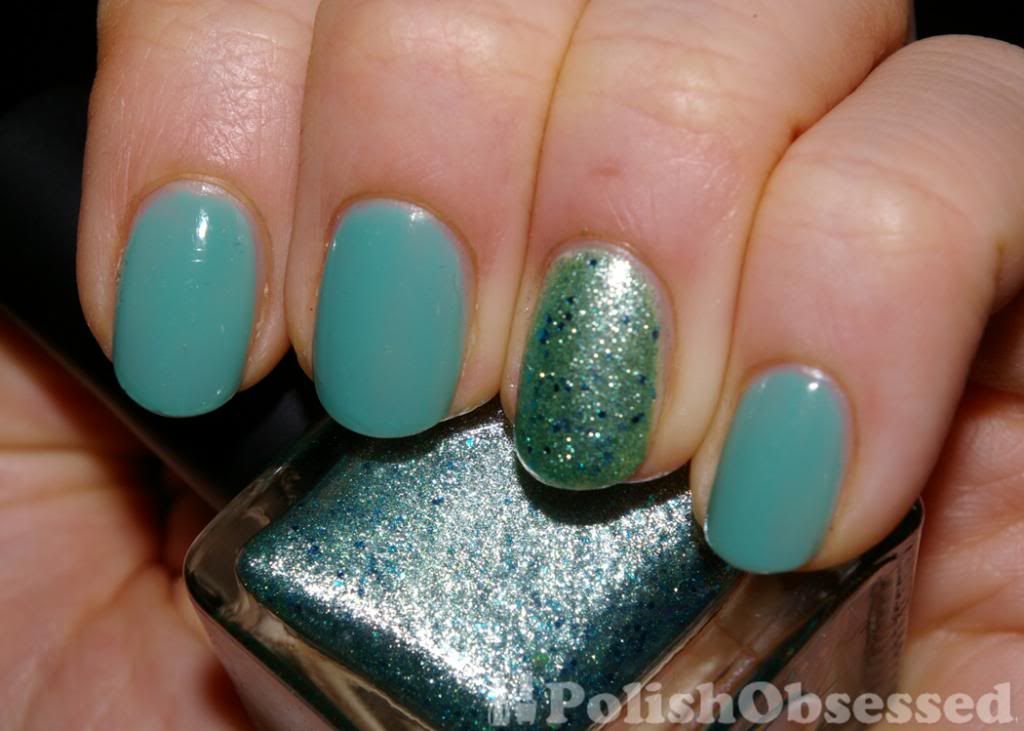 What have you done when a mani hasn't turned out exactly as you have planned?