Happy Friday! Why am I so happy? As soon as May started so did summer apparently! The weather this month is fantastic! Just warm sunny and awesome. The weather really does put you in a good mood, it puts me in a good mood anyways :) to show off my mood I decided to create some happy nails, and what better way to do that then with smiley nails!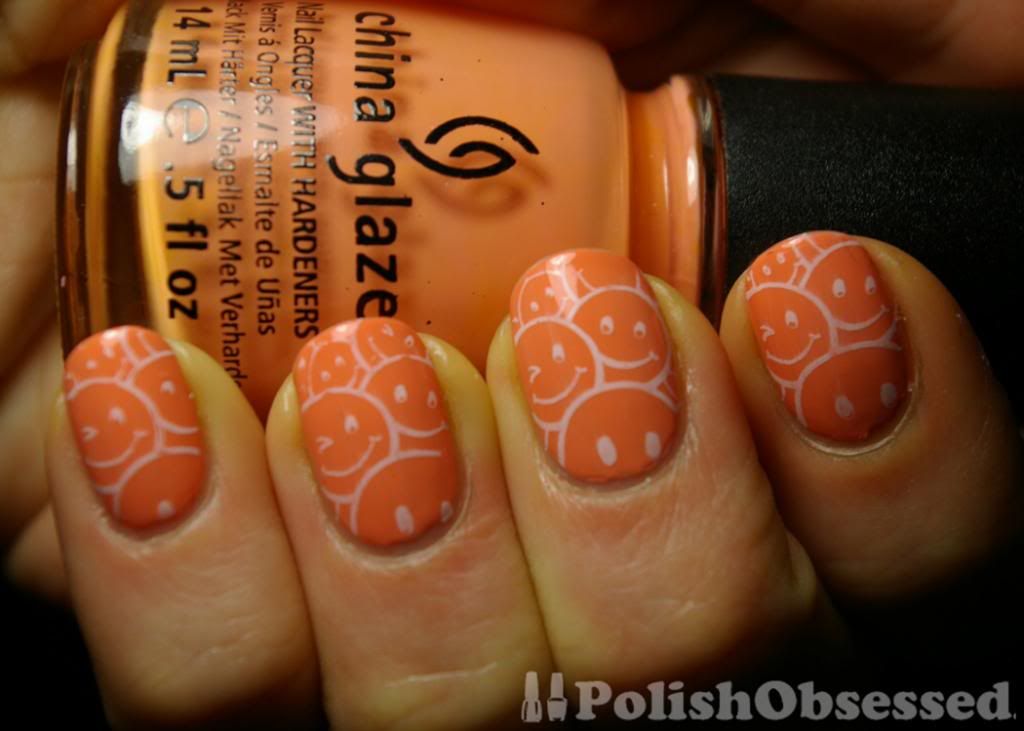 Using Bundle Monster plate BM-302 I chose the outline version ( there is also the reverse version) of the full nail smiley stamp. Aren't these little guys cute! A very quick and simple refresh and luckily I had no issues stamping with this plate, woohoo! More things to be happy about!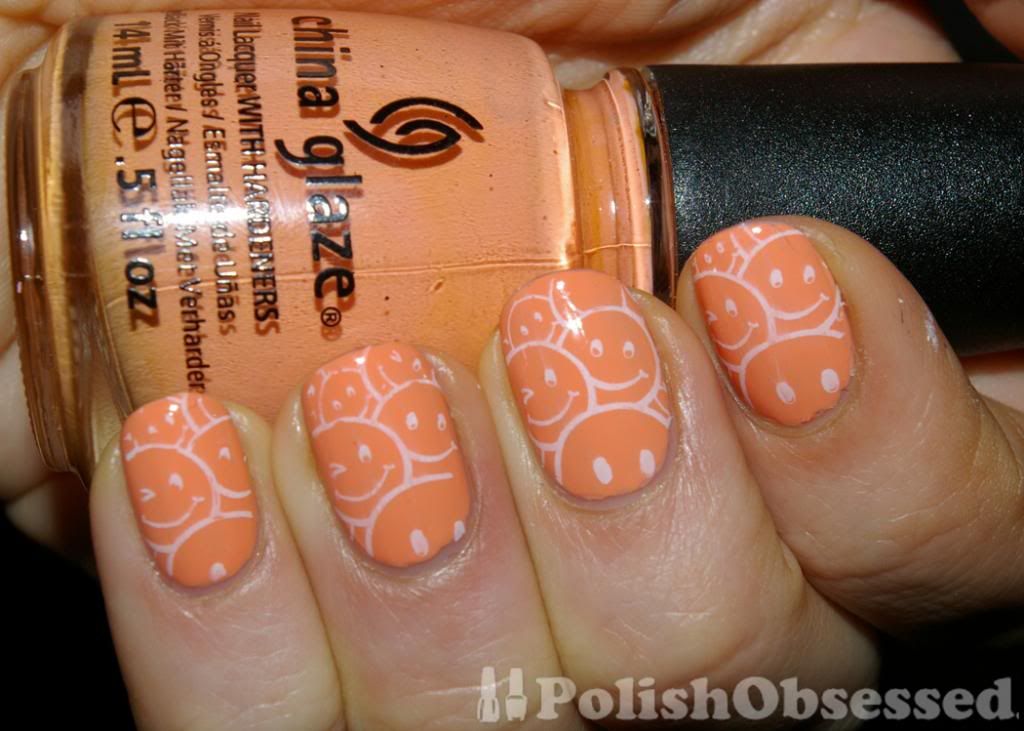 I used Sally Hansen Insta-Dri in Whirlwind White to stamp with and applied a thin coat of Sally Hansen Insta-Dri top coat (old formula) on too to deal in the design.