I loved the splatter accent nails I did so much I decided to create some splatters on the other six fingers as well. I used the same method in my previous post with the same colours, except this time I used one colour per nail and less splattering.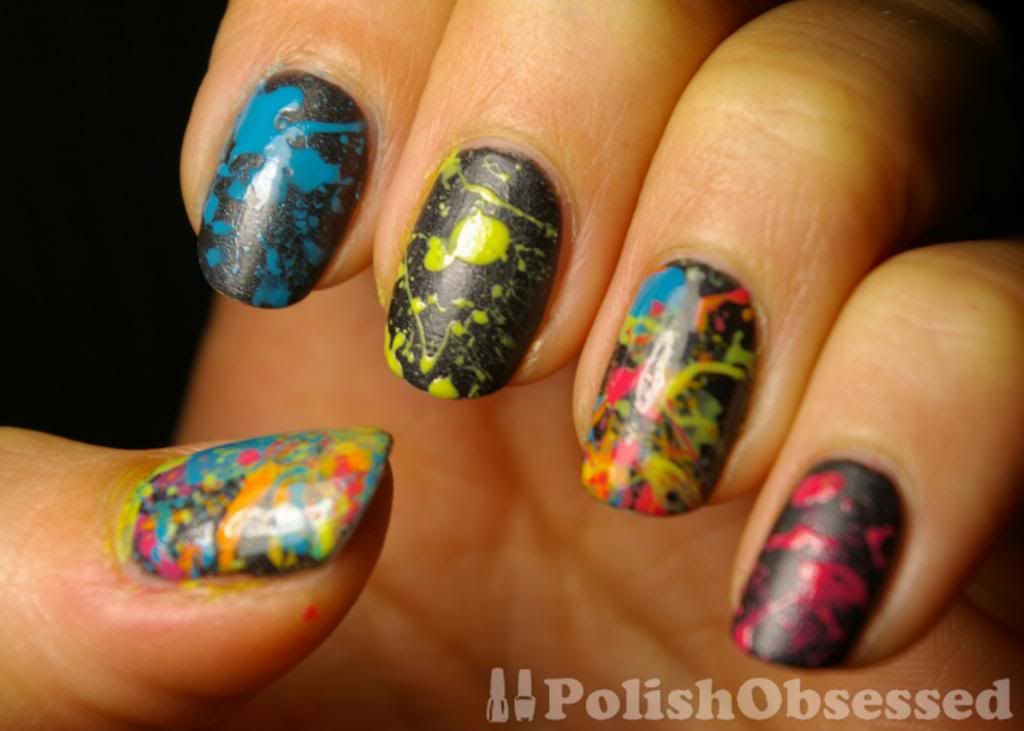 I really like this look, it was closer to what I wanted originally for the accent nails, not so blobby ad thick with no topcoat so you can see the matte texture of the base as the gloss finish of the splatter on top. I was tempted to use neons go this but didn't because they tend to dry matte.
I am still planing on trying this again, maybe over white next time. What do you like better, more colour/platter plus a full gloss finish or mixed finishes and a single colour splatter?