I was in the States over the weekend and I checked out Rite Aid, which by the way has a lot of polish related promos going on right now. If you buy $30 worth of polish with your Wellness card you get some mega points, plus there are some online coupons on their site for Sally Hansen, L'Oreal and Revlon.
The Rite Aid I have been frequenting particularly never really kept up with the latest polish displays, however this trip surprised me. Not only did they have an abundance of polish displays, I spotted one I have never heard of before! This is Wet n' Wilds Hot Rocks collection.
As you can see the display looked pretty picked over, so I'm not sure if there are any other colours in this collection but I spotted the following:
- Quartz of Course: purple hex glitter with small gold glitter
- Caught on Sapphire: blue hex glitter with a teal/magenta shimmer
- 18K Gold: gold holographic hex and bar glitter
- Emerald the Crown Jewel: green reflective hex glitter with smaller green glitter
- Rocking Rubies: red hex and regular sized glitter
- Penny For Your Thoughts: orange holo hex glitter with an orange shimmer
The last two I listed, the red and orange are eerily similar to Orly's Glitter FX collection, specifically Blaze (the red glitter, Rocking Rubies) and Penny For Your Thoughts (the orange glitter). The two I picked up were the blue and green, Emerald the Crown Jewel and Caught on Sapphire.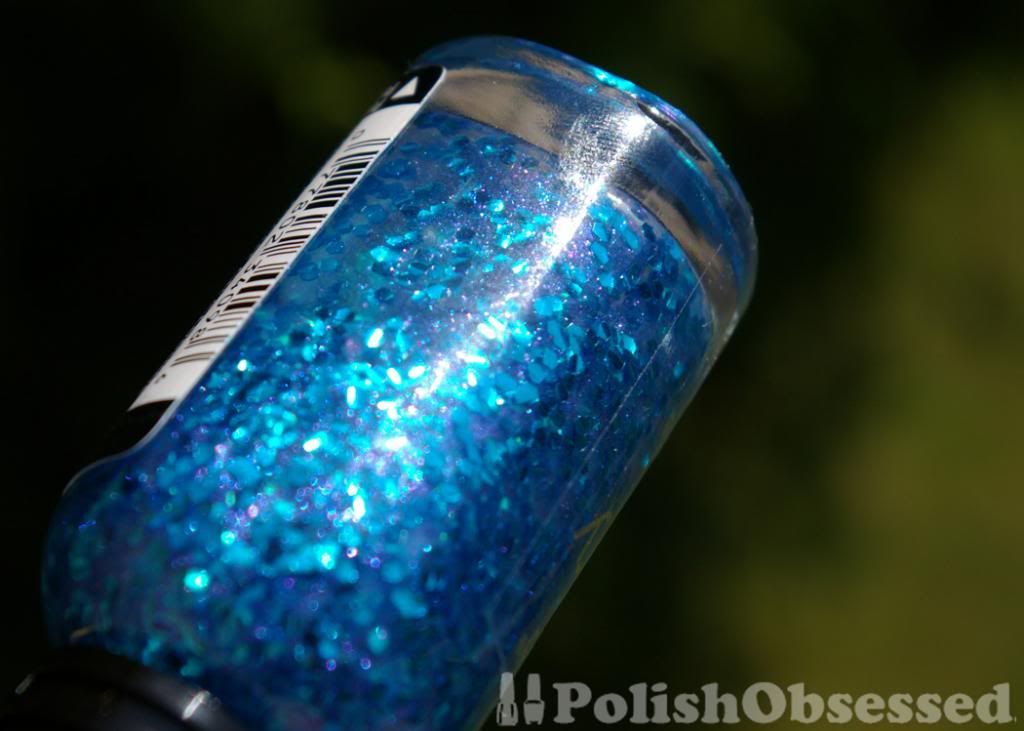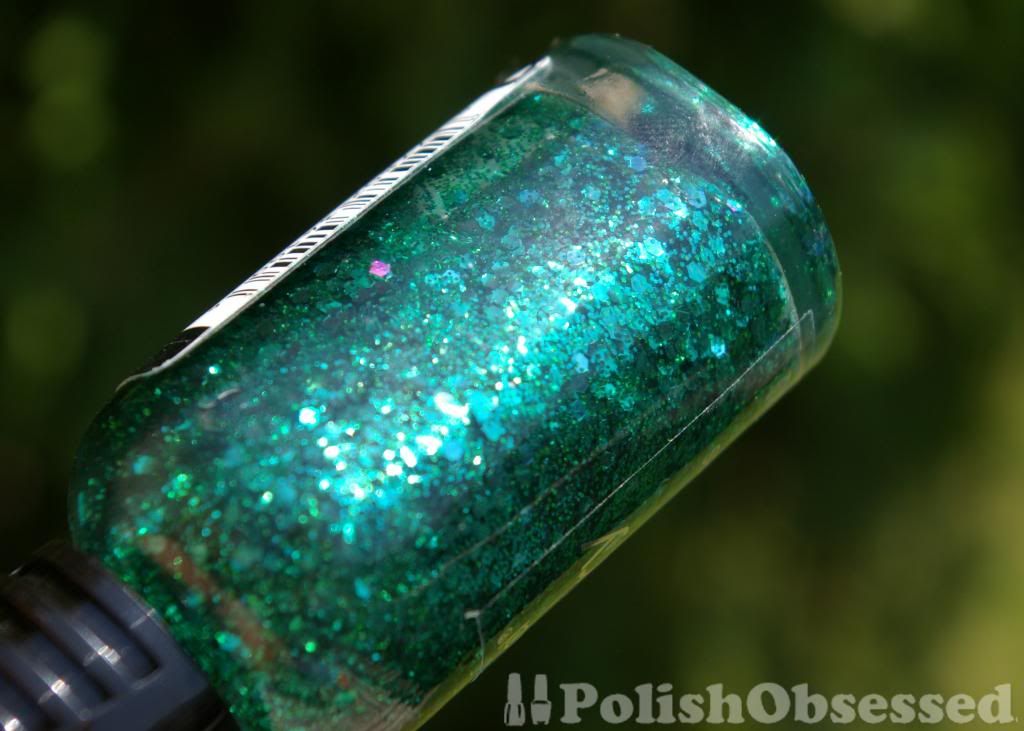 I almost picked up the gold because it reminded me of Orly's Sachet My Way, but the bar glitter was too thick for me.
Both of these polishes are jam packed with glitter and applies really well! I didn't know what to expect, but I am impressed with these so far! My swatches below are two coats each. Blotting was used to help evenly distribute and direct glitter on the nail.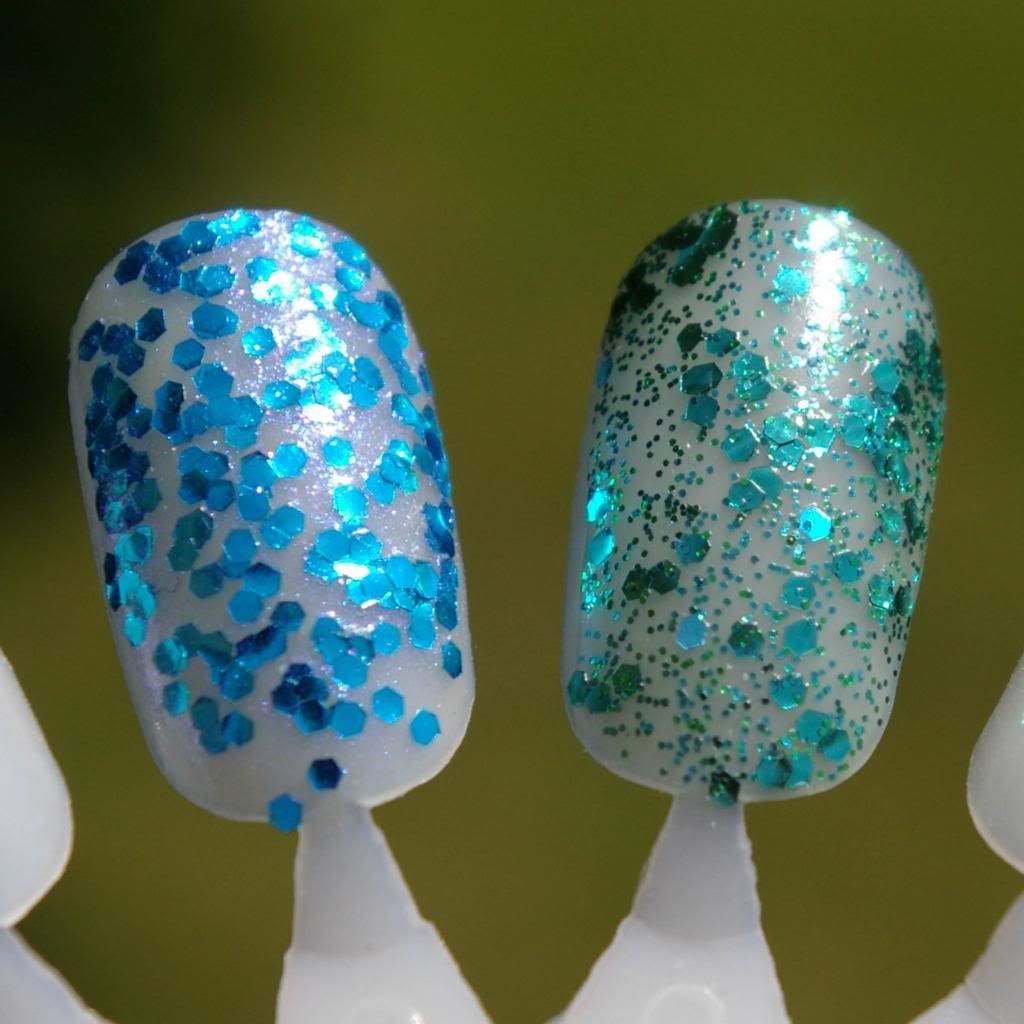 Have you seen these yet? Which is your favourite?