Kind of been MIA wit hthe extended long weekend I took! Better late than never though right? I was in The Real Canadian Superstore a few weeks back and spotted some displays which I am glad to see in Canada! First up, Sally Hansen.
Limited Edition Beach Brights


Shown in this display are the following shades:

Lemon Zest
Razz-berry
Kiwi Bikini
Blueberry Blast
Pinch of Punch
Pink-Grape Fruit
Berry Juicy
Peach Beach
Ice Pop
Under The Sea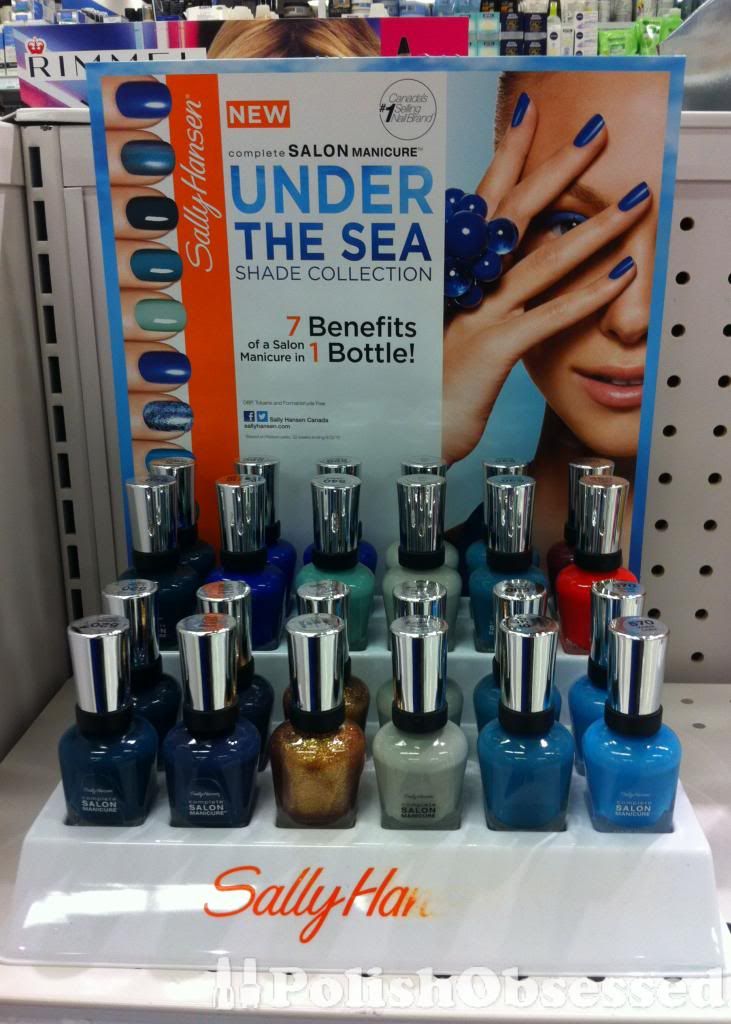 I didn't get the specific names for each polish, it appears this display may have been tampered looking at it now.