I had been thinking of doing a traditional French manicure for a while now, and just as I started to apply my base I changed my mind! I still did my French, but with China Glaze Shocking Pink.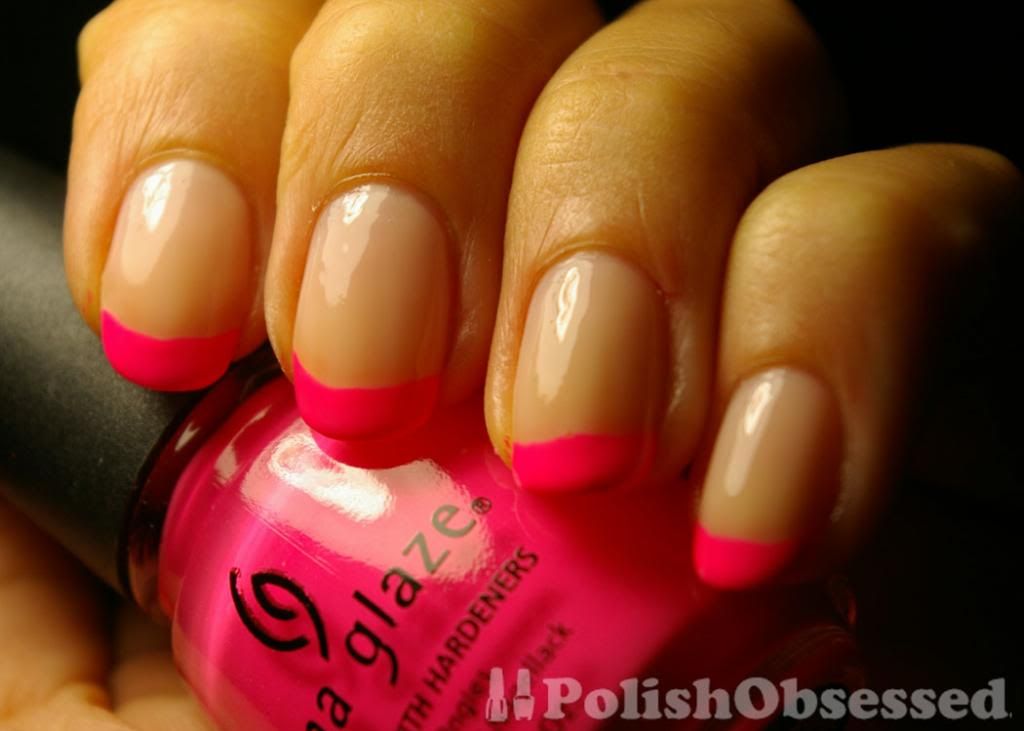 I started off with a coat of Nail Tek Foundation II which I followed up with a generous coat of OPI Bubble bath, my favourite sheer nude! I think my bottle may be discolouring or something, were there different batches of this shade? I have seen other swatches online that appear to be more pink, mine leans slightly more milky. It is perfect for covering up and natural nail bed imperfections and staining in one coat!
I then took out Shocking Pink and free handed the tips following the natural line on my nails, I didn't want any white to be visible under the pink tip! I applied two coats and some minor touch ups here and there. Overall I think I did pretty good, haven't free handed in a while. Added a nice thick coat of Seche Vite to even everything out and I was done. I LOVE this look! I was thinking of doing this for my vacation but wasn't sure I would really like it for a full week, not bringing any polish with me.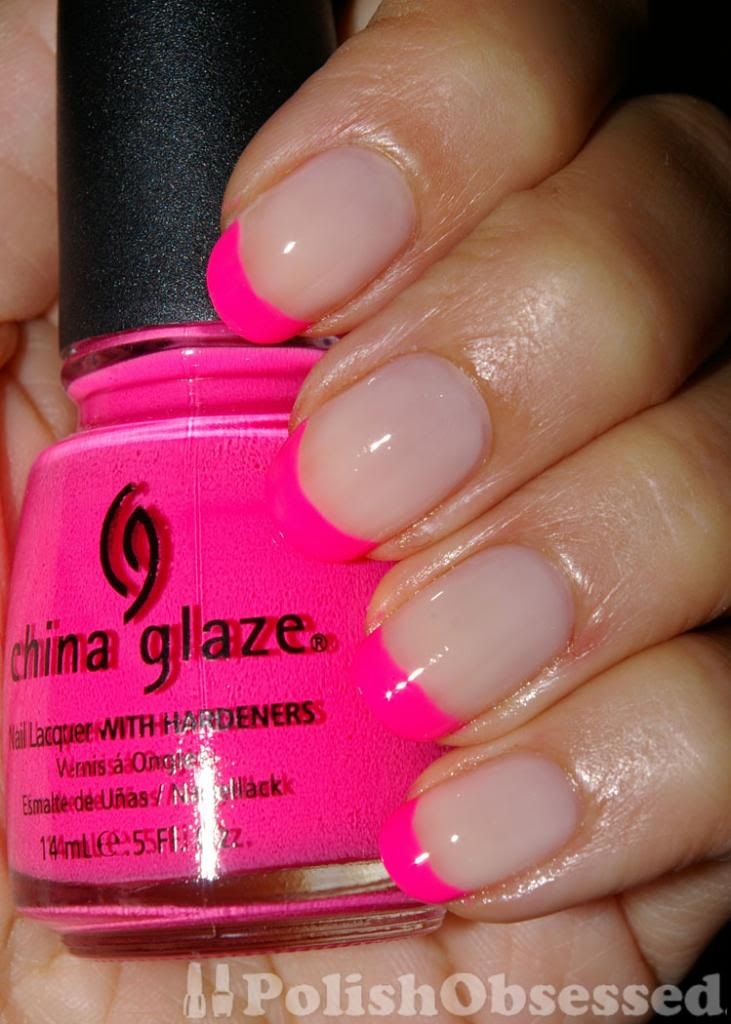 Any ideas for a fun vacation manicures?