Today I have a new favourite summer shade, China Glaze Son of a Peach! This bright summery shade is soooo summer! so pretty! I had some application issues but it may have been due to the fact that I was testing it with gels, more on that in an upcoming post.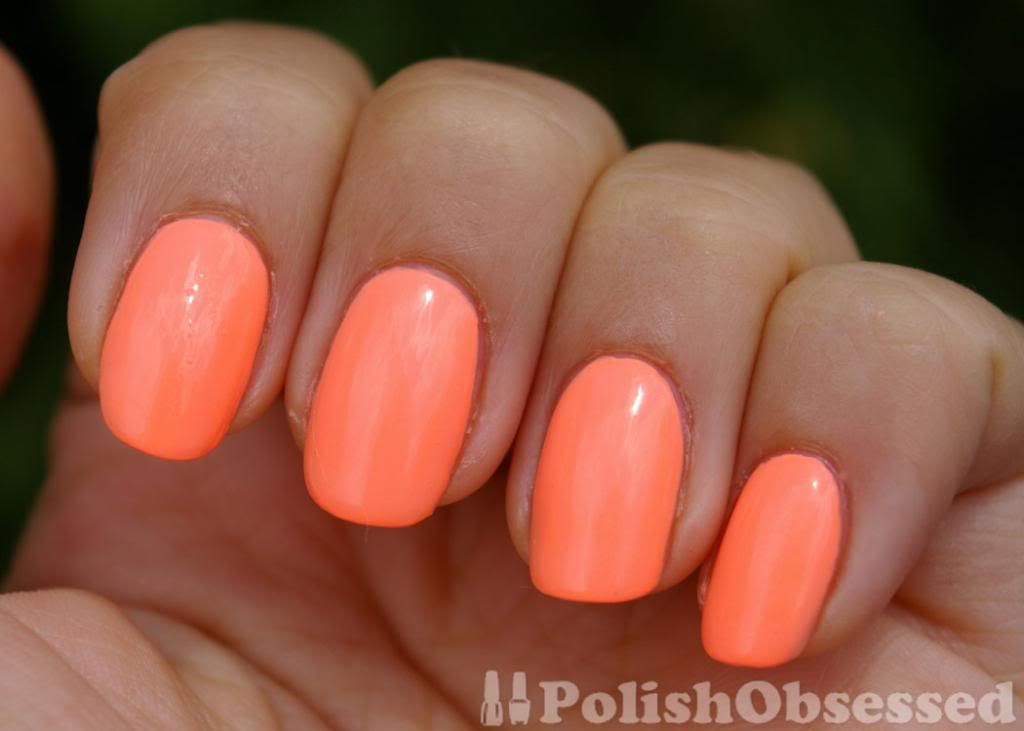 I used three coats to even everything out, two regular to thick coats and one thin. I don't have too much more to say, I'm just really loving it right now.
I did some simple nail art with Bundle Monster plate BM-318 and some silver rhinestones. Summery tropical and fun :)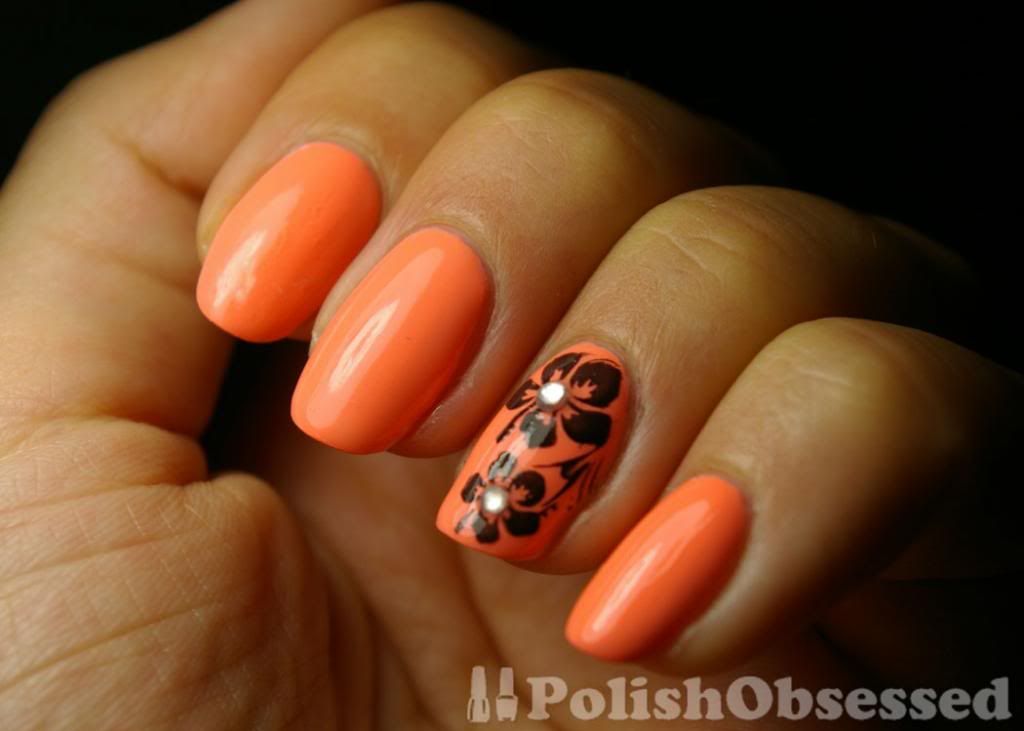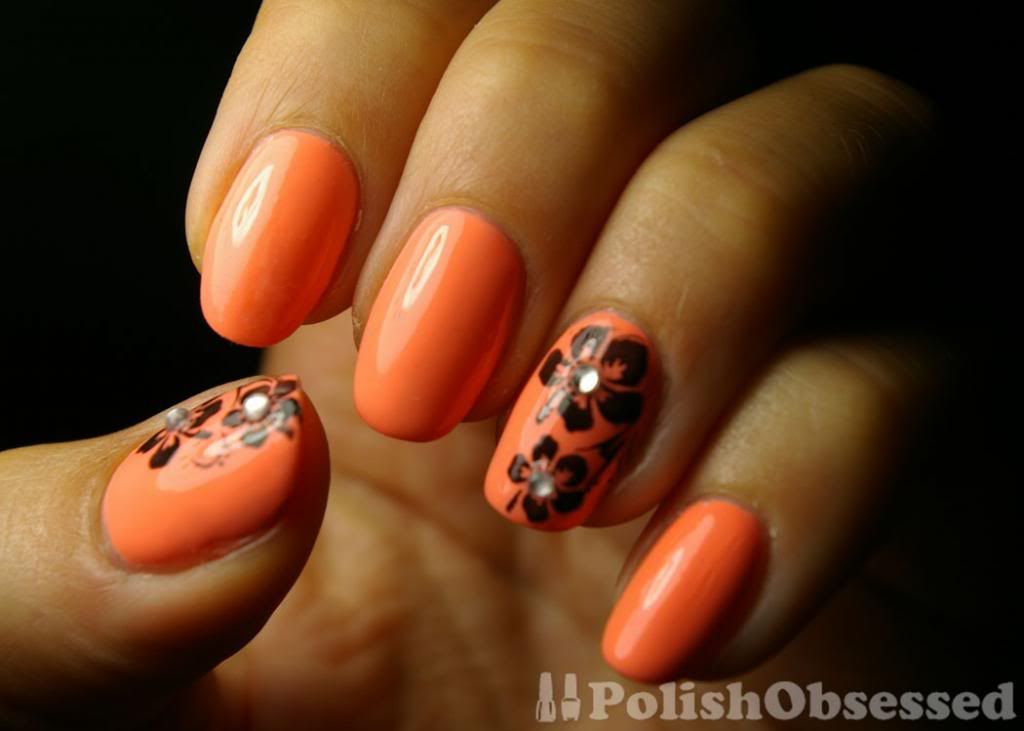 More information on this mani coming up soon.