I picked up some Nabi polishes the other day while out doing some shopping. For what I have seen Nabi has really expanded on their line of polishes. Some interesting finds included spotted polish, 3D rainbow effect (holographic) and interesting glitters. At two for $5, I couldn't leave them! Here are my picks,
Navy Blue and Teal from the 3D Rainbow Effect line.Super exciting names!
These bottles look awfully familiar... *
Layla
*...
As you can see they are not linear, but I still think they are fabulous! A nice scattered holo is always good. When compared to others in my stash, I found these had more of a linear holo than the old Color Club holos (ie. Wild at Heart) and OPI DS Fantasy. My swatches show one coat! Very easy to apply and smooth formula.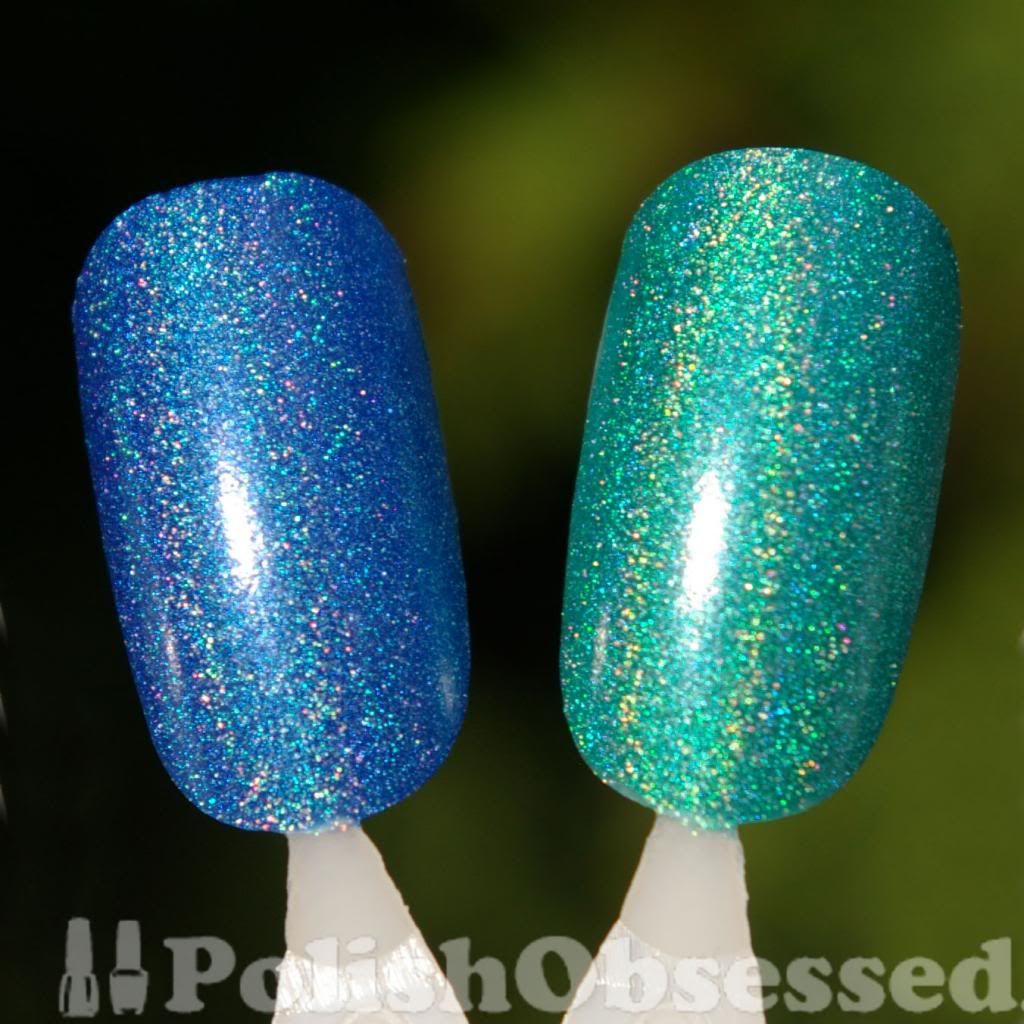 Black Flake is a black and white matte glitter of different shapes and sizes, amazing right! Sky Blue Flake is the same, but instead of black hex glitter it has blue shiny hex glitter. So glad I found these! On the nail wheel they were easy to apply, I blobbed one coat on using the brush to arrange the glitter on the nail a bit.