My first fall-ish shade of the season! Although fall is still technically a few weeks away, I needed to transition from the bright sumer shades I have been wearing to something a little more seasonal. I was sorting through my untrieds and came across a grape shade that I picked up at Dollarama last year. Sally Hansen Diamond Strength All a Glow, is a purple toned foil with a light duochrome. The subtle change from deep plum, magenta and copper is so pretty! The shimmery flecks alter the overall appearance of the polish in different lighting.
My pictures just do not do this polish justice at all, this is one of those polishes you just have to see in person to really appreciate. The bottle makes the duo chrome effect appear a lt stronger (more copper) however, on the nail it flashes more purple/magenta.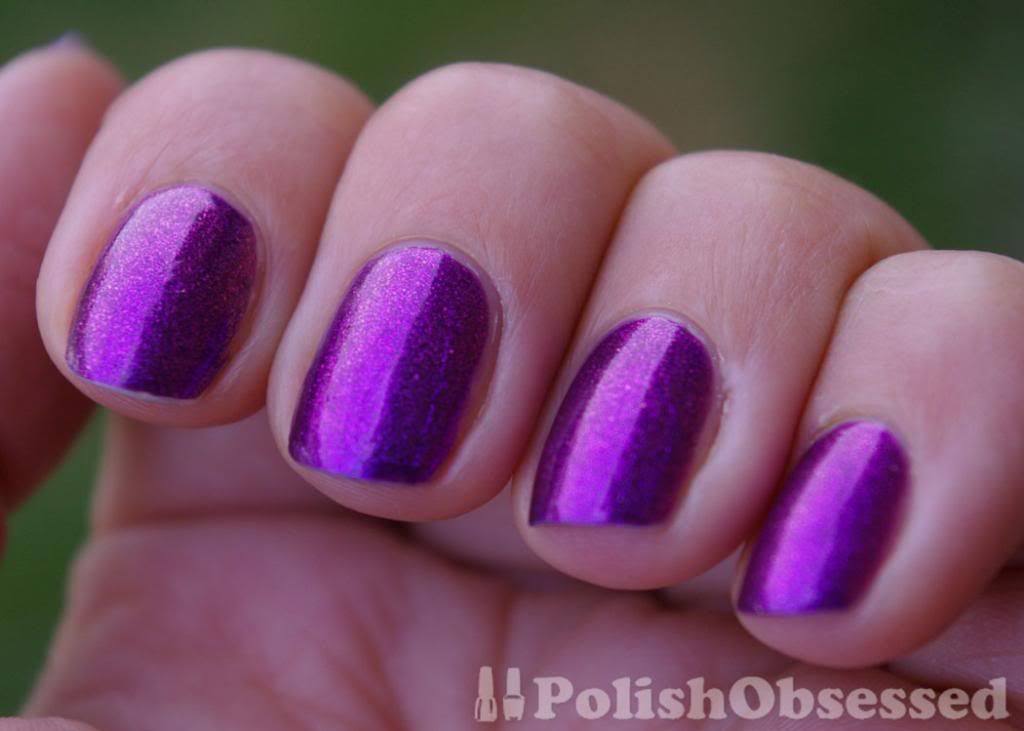 The three polishes I have from the Sally Hansen 2012 Diamons Strength limited edition collection remind me of the old Sally Handen HD polishes, the second collection. I thought they would apply the same, thin and sheer needed multiple coats to build up opacity but I was pleasantly surprised I only needed two coats for full opacity.