A quick post for a quick mani refresh. I originally wanted to do a design in an bold navy blue, but all the navy blues I own were not the greatest for stamping, so I chose white, adding a slight contrast from China Glaze Sunkissed. For some reason the shimmer is not too visible in the photos, so I included a recap of what Sunkissed looks like on its own below.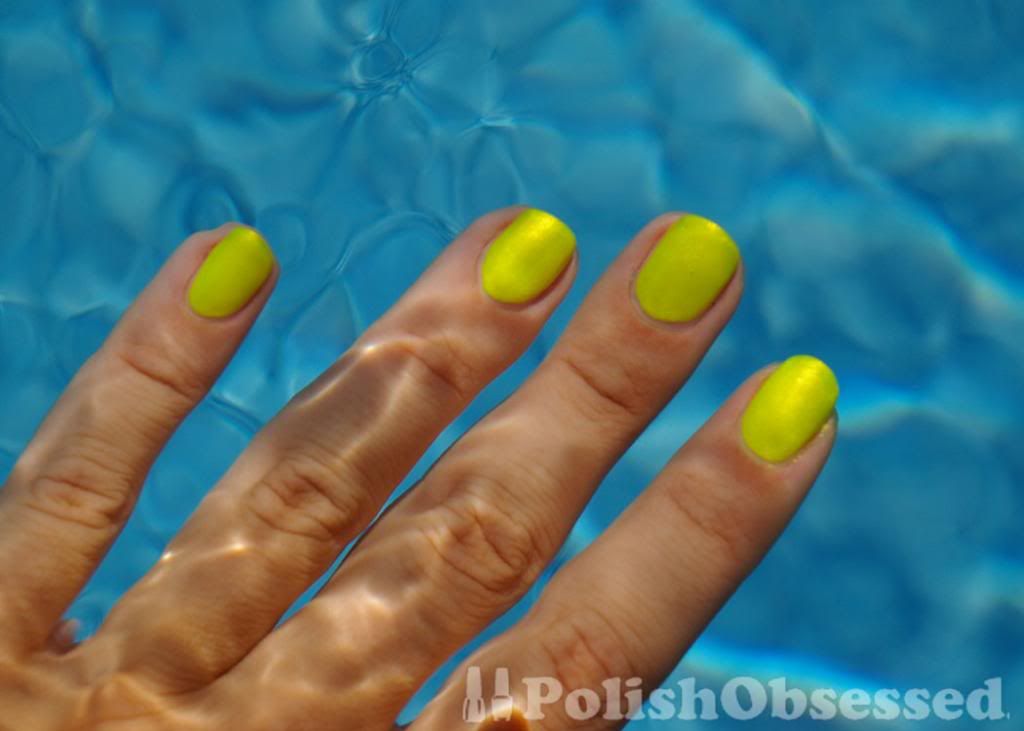 I went with Bundle Monster plate BM-222 which is a full nail pattern of lightening bolts. I love this! Super loud and bright. I chose Sally Hansen Insta-Dri, Whirlwind White to stamp with.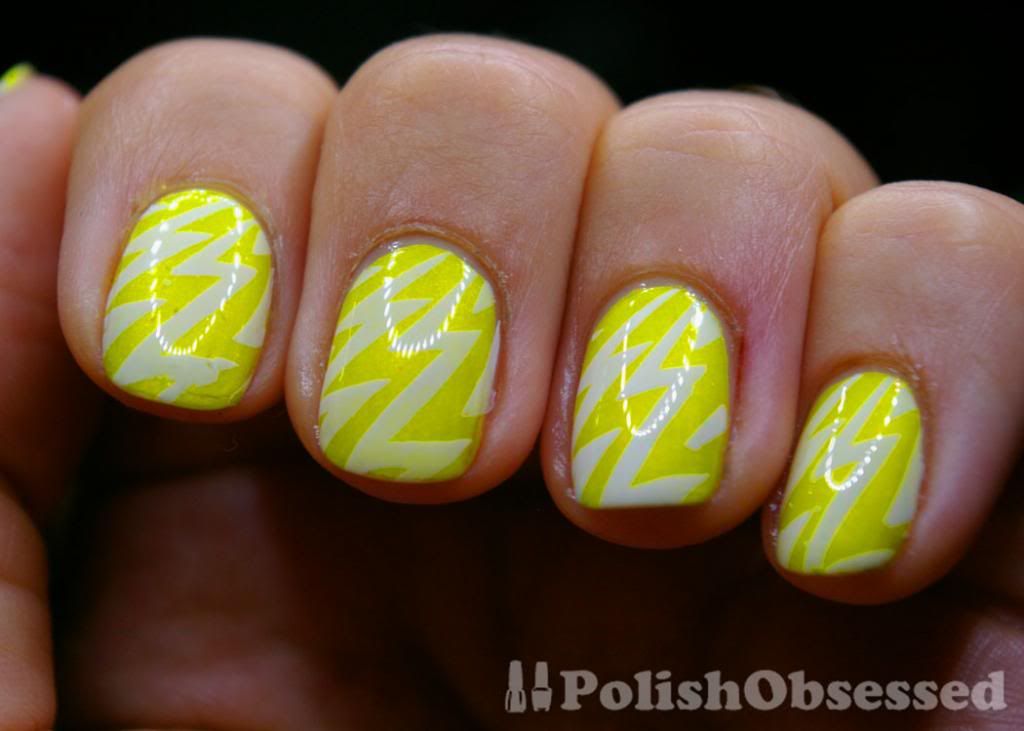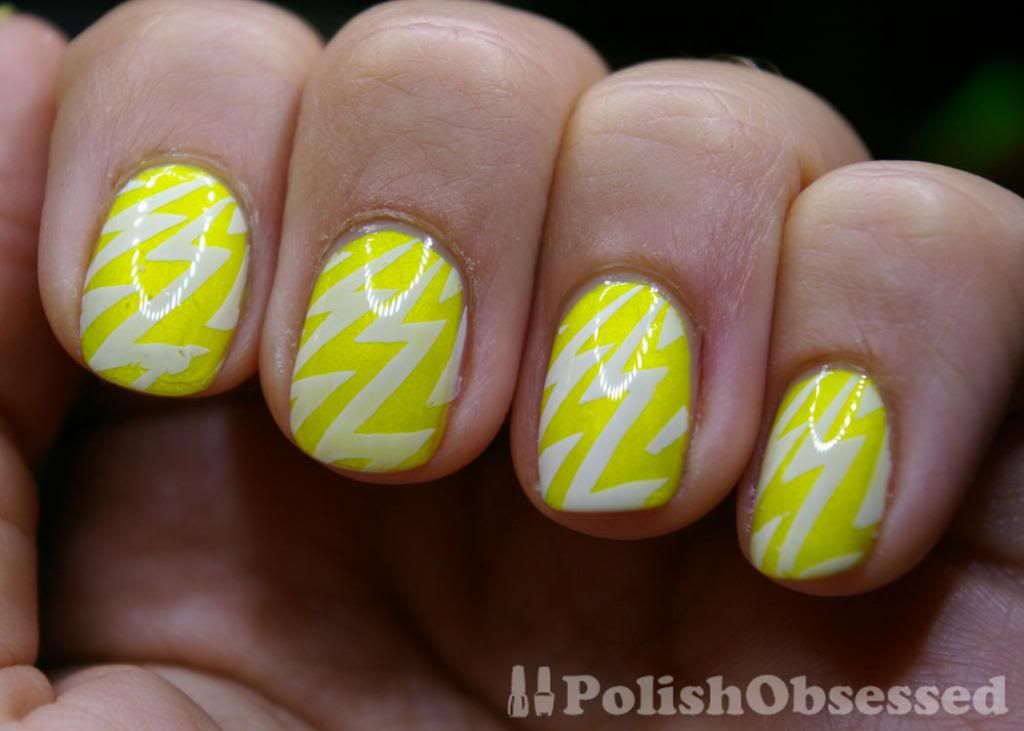 Please excuse the dry skin and the lighting that makes it appear worse! I will be doing a review shortly on a product that saved my dry cuticles in only one application!