Happy Friday! The stat of the fall season is just over a week away, hard to beleie summer is almost over right :(
I picked up a few shades of polish within the last few weeks to get me in the fall spirit. First I made a stop at Cosmo Prof, which to my surprise was having a sale on China Glaze and OPI! I picked up china Glaze Scattered and Tattered and OPI Peace, Love and OPI.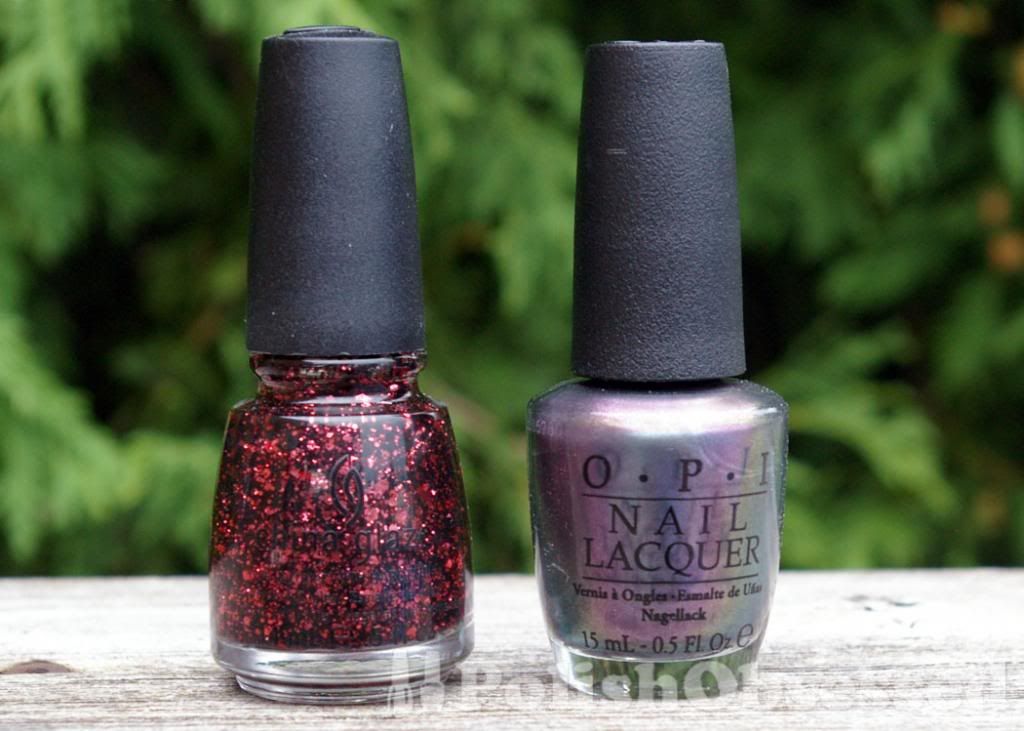 Ok, so the China Glaze is not really a fall shade and was released earlier this year but I am really living these black matte mixed glitters. Scattered and Tattered has black and rose coloured glitter in a variety of shapes and sizes.
Peace, Love ad OPI is such a chameleon! I want to say the base is a grey based blue. This polish shifts shades between blue, pink and green! In Cosmoprof I was really wowed, the lighting made it look super cool! When I got home the colour shift don't look as strong, however I think it will be more visible once on the nail. This is also supposedly a dupe for the new Essie shade For the Twill of It which I came across shortly after my purchase of this polish.
Lava is the only polish from the Lustre Shine collection that is made up of glass flecked shimmer and has a foil finish. This beauty changes from a deep red based orange to a bright copper shade.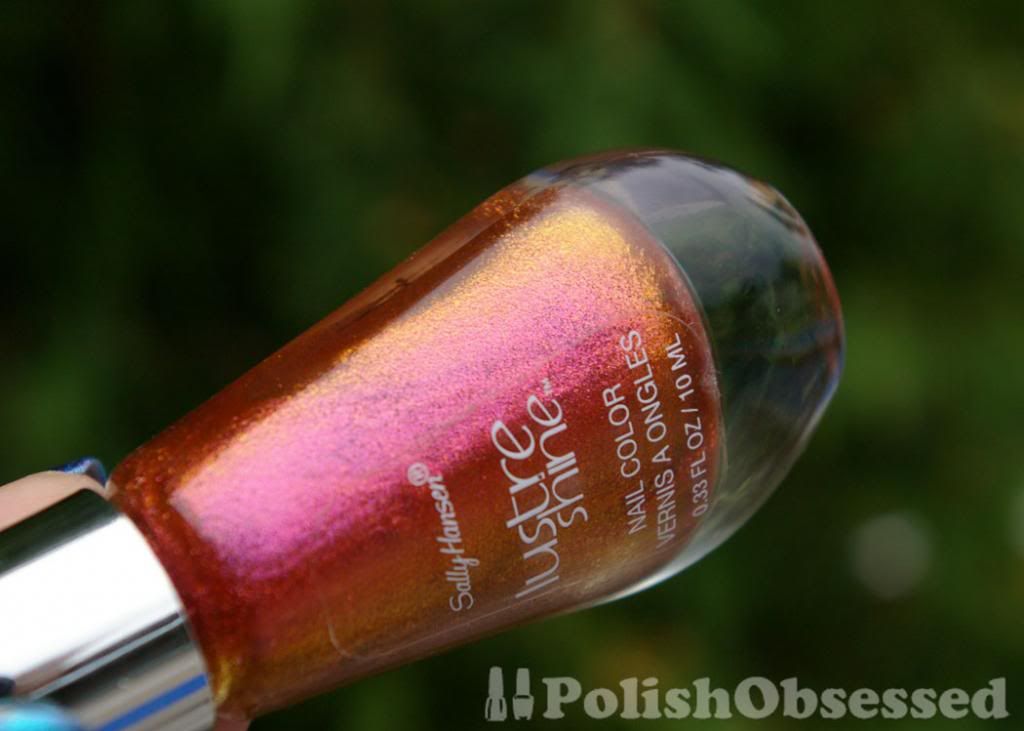 Copperhead is one of those ugly pretty colours. Very fall in my opinion, the colour shift in the bottle reminds me of the leaves in fall. The colour shifts from a shimmery brown to a teal green.
Did you purchase and polishes from any new fall collections? What are your favourite colours for fall?