Happy, Happy Friday! Such a perfectly fall polish today, for a sunny breezy fall day.
Sally Hansen Lava is apart of the Lustre Shine collection and is the only foily finish polish. In the bottle the duochrome looks super cool, at first glance I notice a pink copper and yellow gold. On the nail it is so much more than I expected it to be! Since It appeared more of a red/pink base, I wasn't sue how wearable it would be for me, I hardly wear any reds and a pink shimmer/foil is usually not my thing. But it was too pretty not to buy!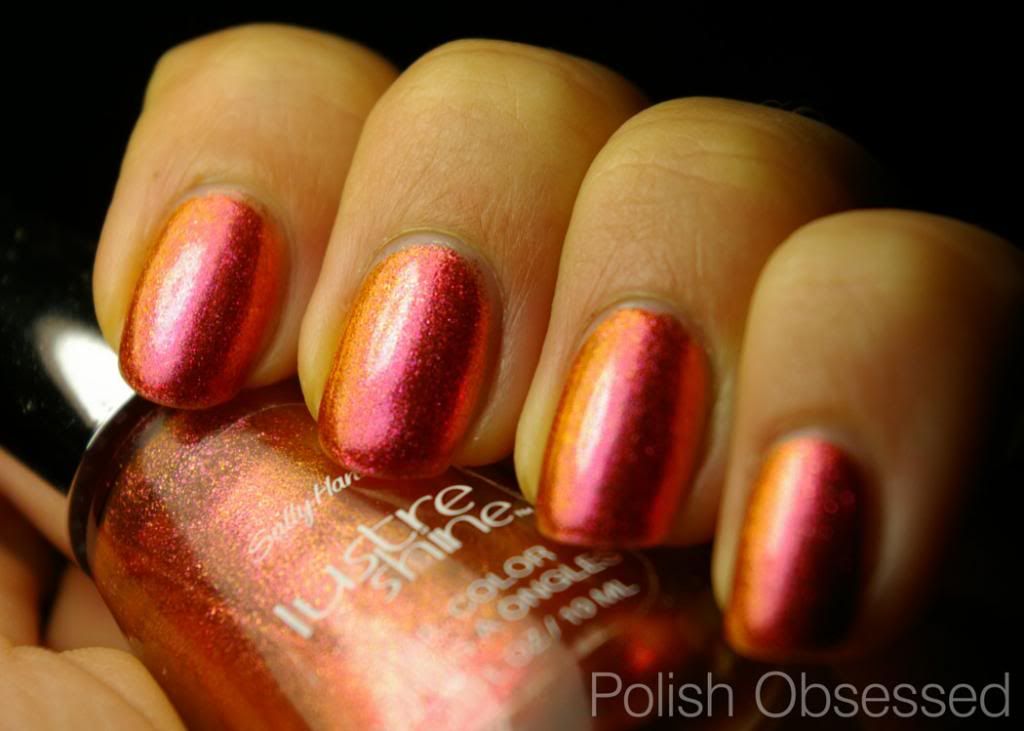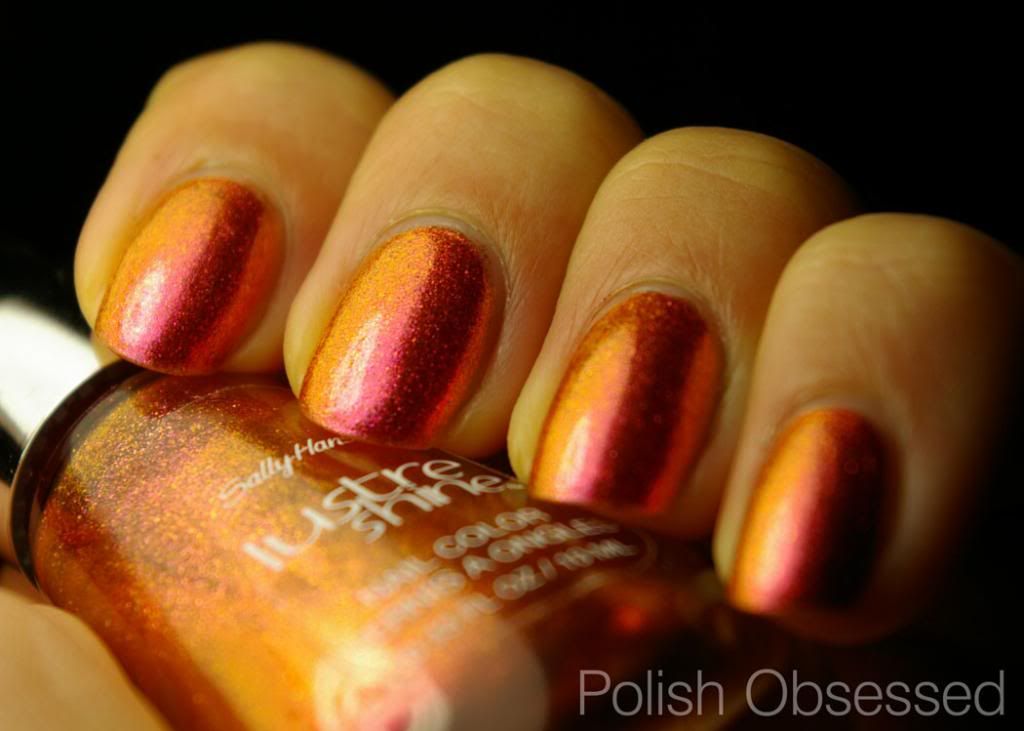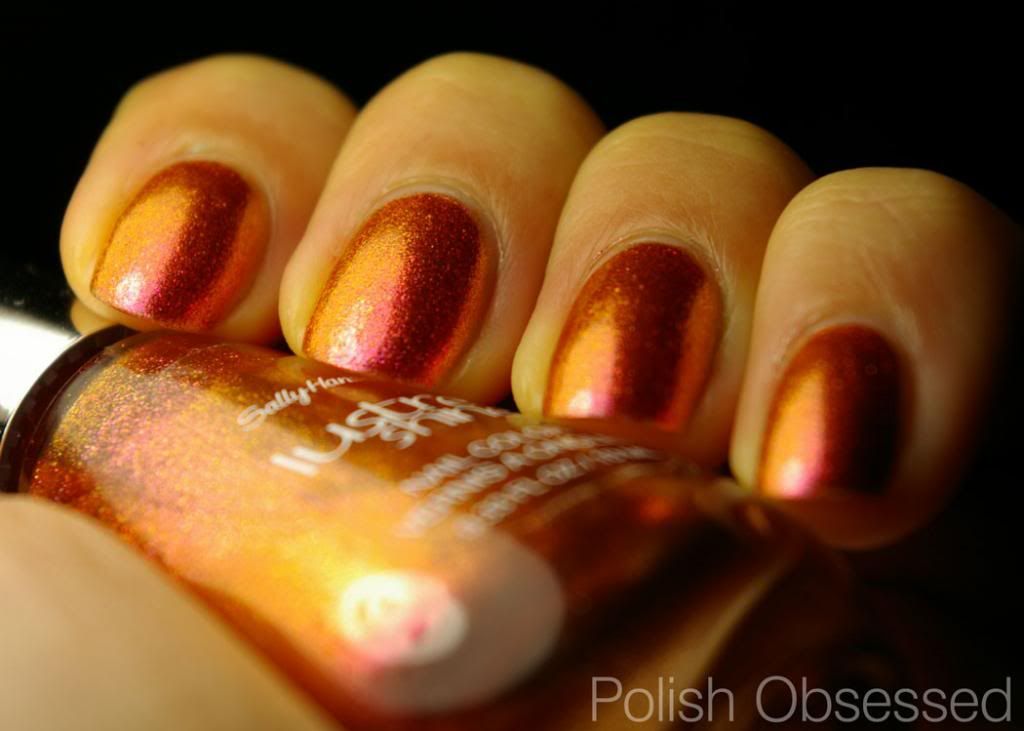 I used three coats on my nails, two coats were fine to build up for opacity but I added a third to smooth everything out. On my nails I see a flash from pink, copper, orange, gold and yellow, unlike anything in my collection and I love it! the perfect shade for fall, reminds me of the changing leaves.