I love, love, LOVE Halloween, and was super excited to find this years compilation of pumpkin polishes at Rite Aid during my trip across the border over the weekend. Not only did I find some fun Halloween polishes, but some awesome Christmas ones too! Isn't that crazy, it's barely October and Christmas collections are out.
I'll start off with my Halloween finds, I got two glitter pumpkin polishes, I found these in the Halloween section, not the beauty section of Rite Aid. The first is a coper orange and black glitter. This one is mostly made up of orange micro, bar and hex glitter with matte black bar glitter sprinkled in. It looks to be very dense in the bottle considering the base is clear. Can't wait to try this one out!
The second pumpkin polish I picked up is made up of silver holo and black matte hex glitter in a clear base. Just one size of glitter in this polish. In the this bottle it looks like a disco ball, so glittery!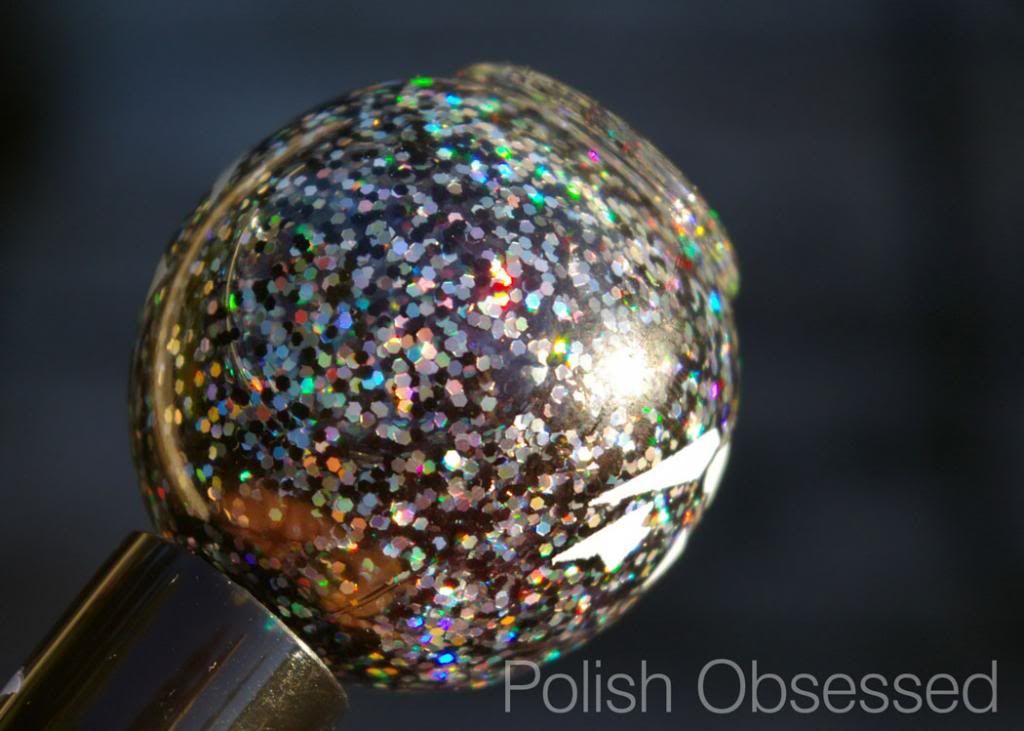 These glitters are awesome, but the density of the glitters is not the greatest, I applied the polish to my nail wheel in a dabbing motion, one quick swipe did not supply much glitter as I had hoped. The best thing about this purchase was the price, these were marked on the display as $2.99. I was bummed out at first since they have been cheaper in previous years, but when the cashier rang them in they came in at $1.99 each!! I'm not sure if it was because I used my wellness card, but I saw no promo signs or anything around the display.
Now on to some Christmas polishes, the first actually reminds me more of Halloween than Christmas, this is Sinful Colors, Unwrap Me. This is a very densely packed glitter polish made up of magenta red hex glitter and matte black micro and hex glitter in a clear base.
The next polish from Sinful Colors is Holiday Rebel which is made up of silver holo hex glitter, red small and medium sized hex glitter and green small hex and micro glitter. Lots of glitter going on!
Both of these glitters are super dense, great glitter formulas and even coverage without having to fish for glitter of blob on layers of polish.
The last holiday polish I purchased is apart of Wet n' Wild's Fergie line. All Wet n' Wild products are marked as 40% off with your wellness card :) The shade I picked is Mountain High.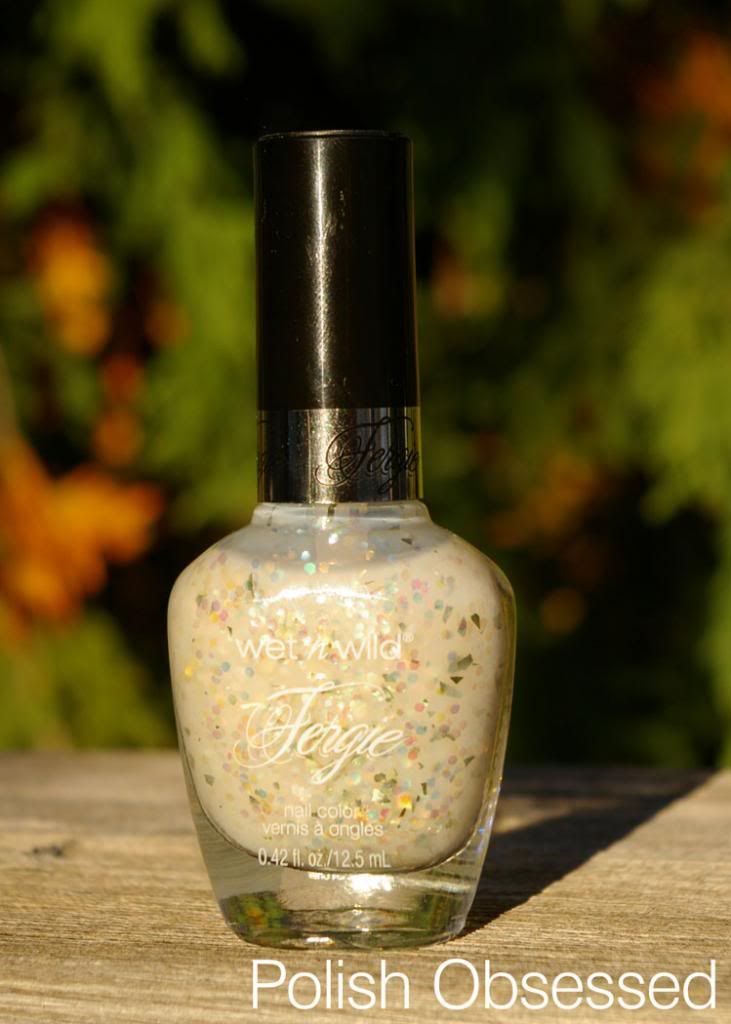 Another glitter composed of a milky white jelly base with irregularly shaped gold glitter pieces and prismatic hex glitter.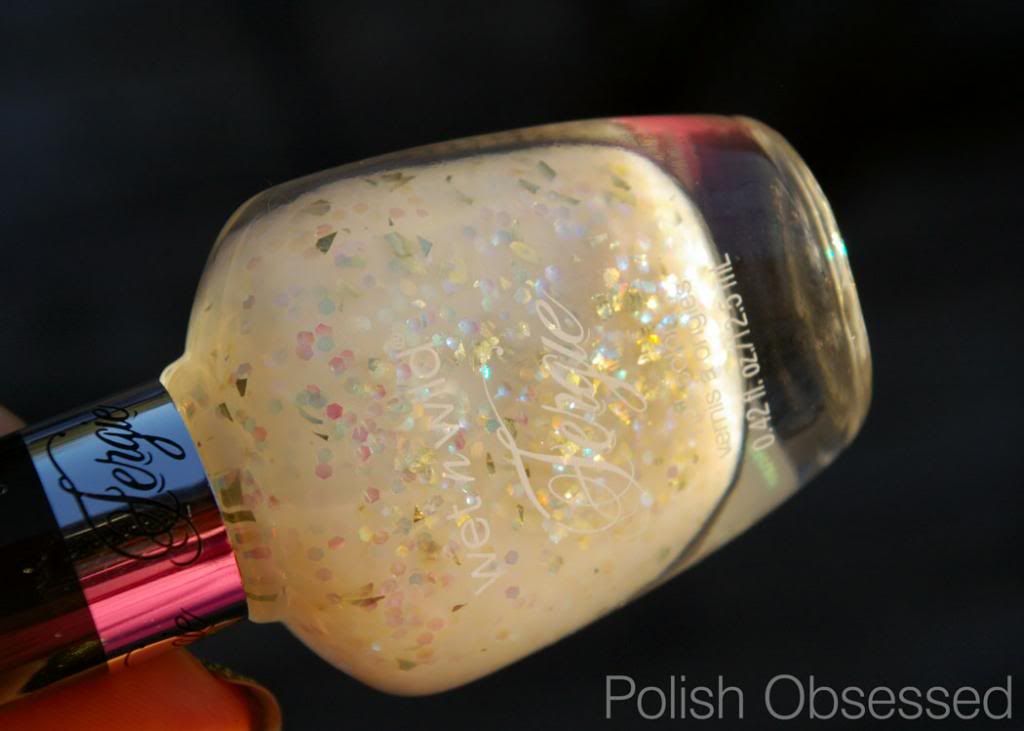 I wish now I had taken photos of the displays, unfortunately I was in a hurry. The best blog for sightings like these and collection photos/swatches are on
Nouveau Cheap
, check it out if you haven't already, i'm pretty sure she posted about these collections not too long ago :)