Happy Friday!! And happy long weekend to my fellow Candaians, this week is our Thanksgiving :) I cannot wait to fill up on turkey this weekend!
Moving on to my mani, I loved Lightmare so much that I didn't want to remove it entirely just because a few nails were chipping. What I decided on doing was keeping it on the nails that were not chippy and doing some Halloween skittle nails as a mani refresh.
With lightmare on my ring and pinky fingers I applied the following to my nails: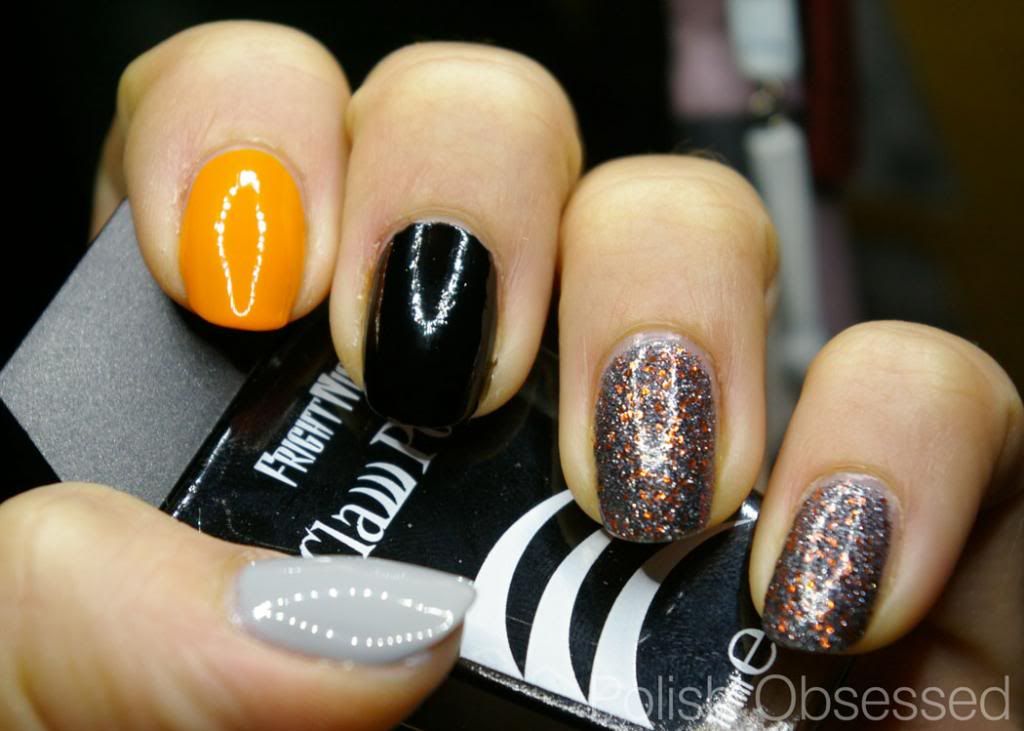 Fright Night Claw Polish, Sinister - Middle finger. This is THE perfect black creme polish, plus it comes in a cute coffin bottle :)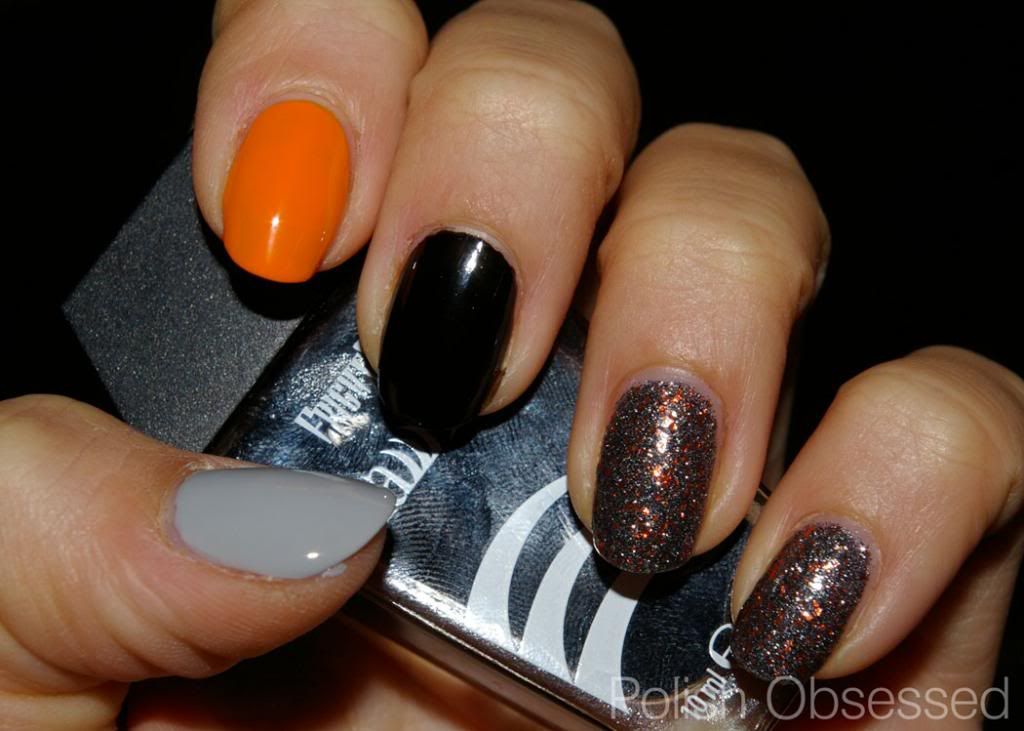 China Glaze, Papaya Punch - Pointer finger. A bright yellow based orange creme.
Ulta Salon Formula, Concrete Evidence - Thumb. A medium grey creme.
On op of each nail I added either some stamping or glitter: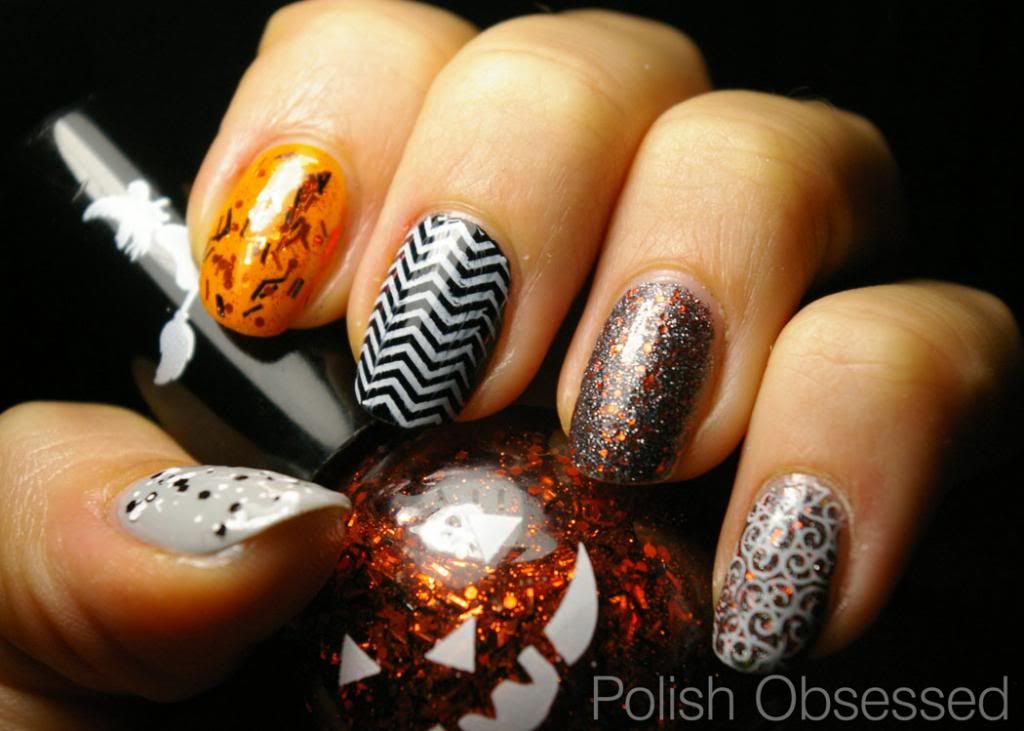 Pinky - Bundle Monster plate BM-201with white polish over Lightmare.
Middle - Bundle Monster plate BM-201with white polish over Sinister.
Pointer - Unnamed pumpkin polish from Rite Aid (label reads "Chunky Nail", however I have another polish purchased this year with the same label).
Thumb - Nabi, Black Flake over Concrete Evidence
I am loving skittle nails, perfect for when you cant decide on one particular colour, design, glitter, etc!