Today I have a very belated thanks giving mani. Nothing over the top, just a nice neutral fall shade, OPI's My Private Jet. I actually own two of the multiple versions out there, far I have counted at least 4 variations on this shade. The shade I am wearing today is a grey/brown with a scattered holo shimmer and a light blue/purple duochrome.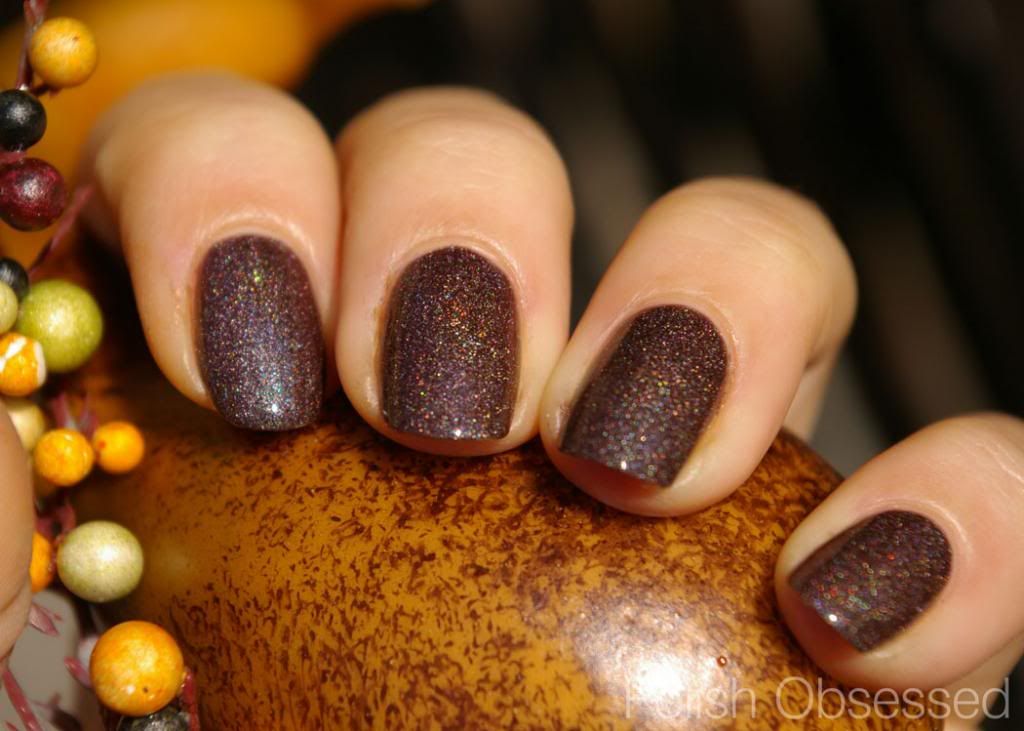 direct sunlight, outdoors
I wish I could capture the colour/finish more acutely, it is so much preittier in person. Photos do not do this polish justice.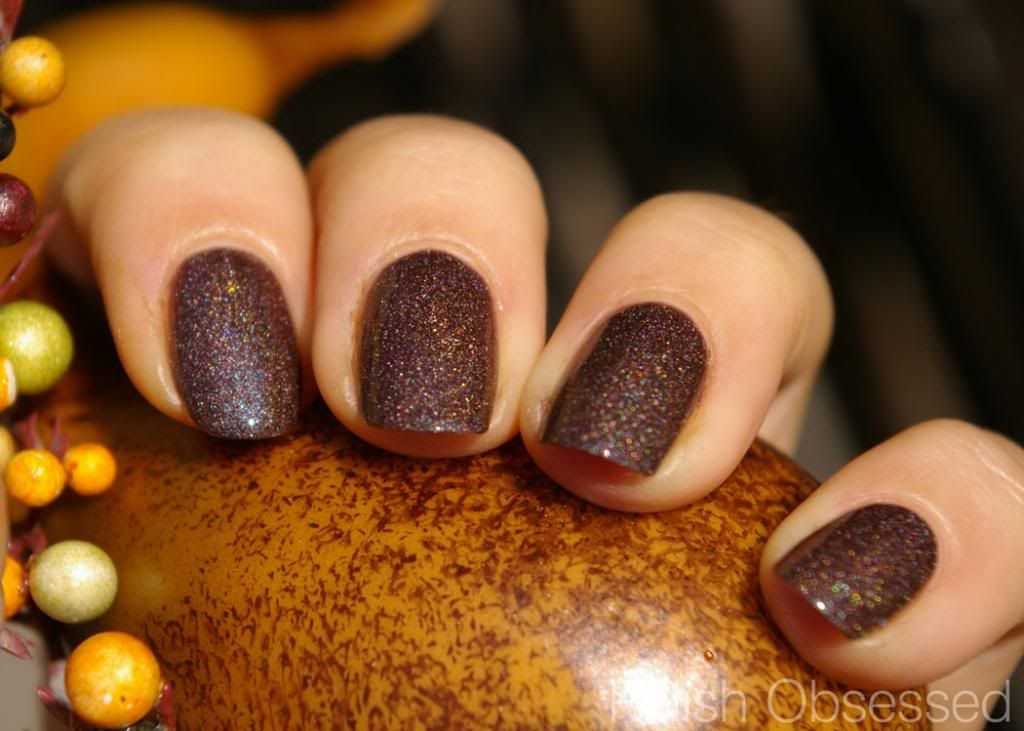 direct sunlight, outdoors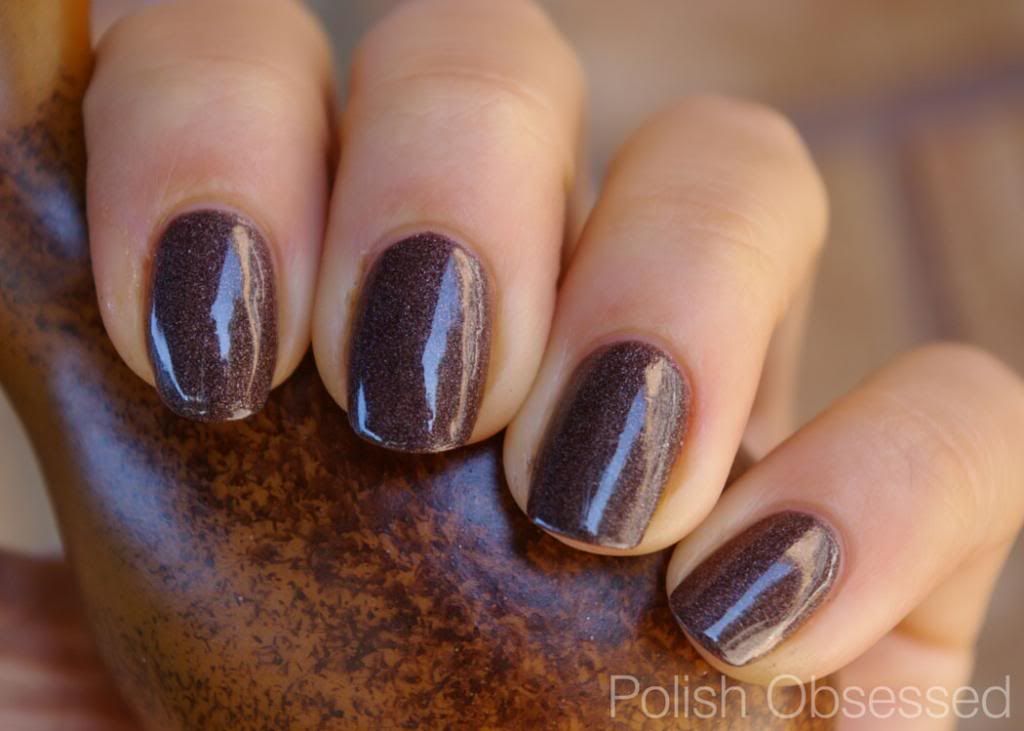 indirect lighting outdoors
This is so pretty even though it is not the super duper amazing one everyone always lusts over. Application was perfect, two thin coats were required for full opacity. I added a top coat, but wonder if it dulled the holo effect at all. Either way I love it, such a great neutral shade.