Woohoo! Another Halloween polish today for the second last week in October, pretty much a full week now until Halloween! Today I chose an Orly polish from Spellbound, their 2012 Halloween collection, RIP. This polish has a murky dark brown/black base with copper orange regular sized and medium hex glitter.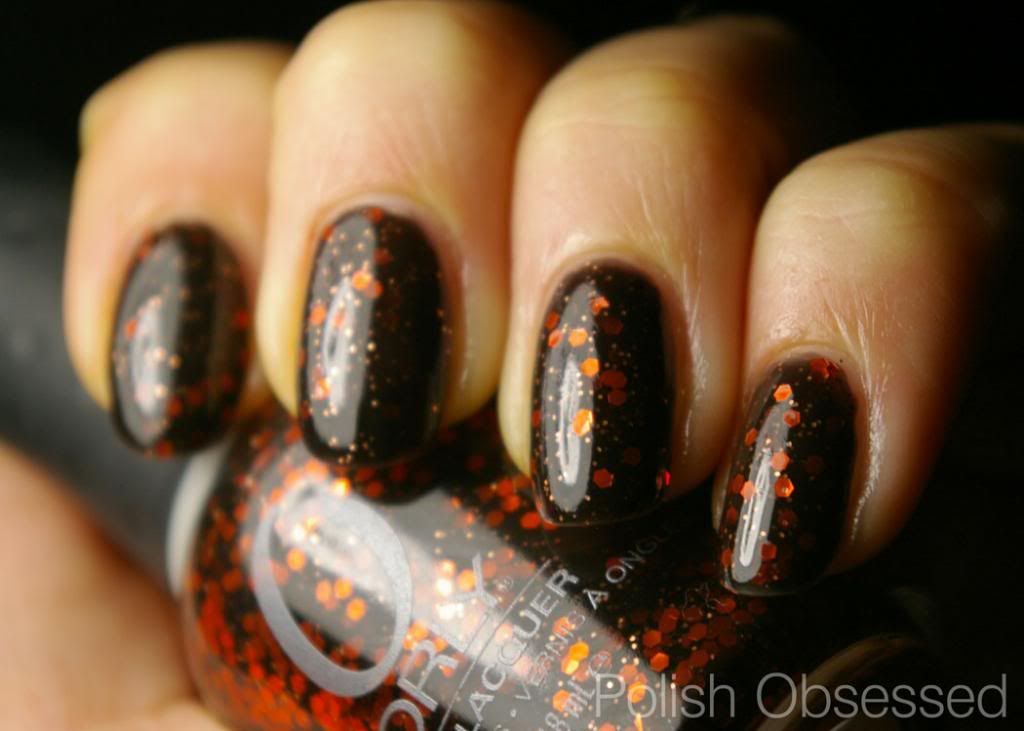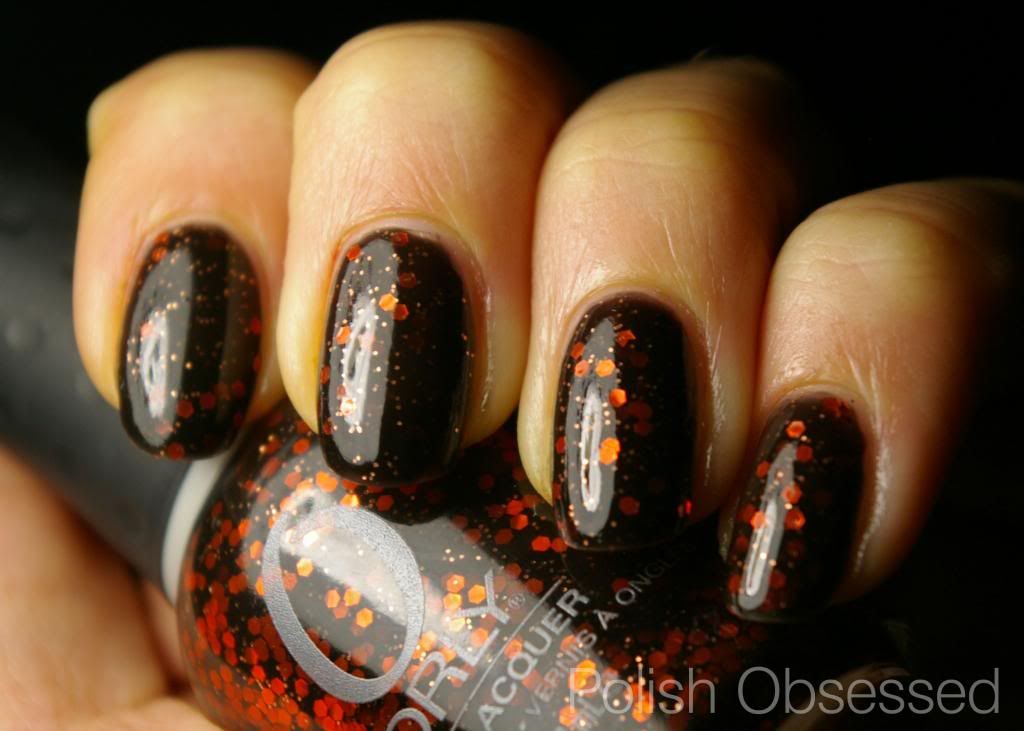 The formula was good to work with, but I'd like to provide you with a tip for application; stand the bottle upside down the night before application to ensure you get a good amount of glitter on the brush. I applied three coats in my photos. Two thick coats would probably be fine, but I used three thin ones to allow for more depth and saturation of glitter and to allow for even application.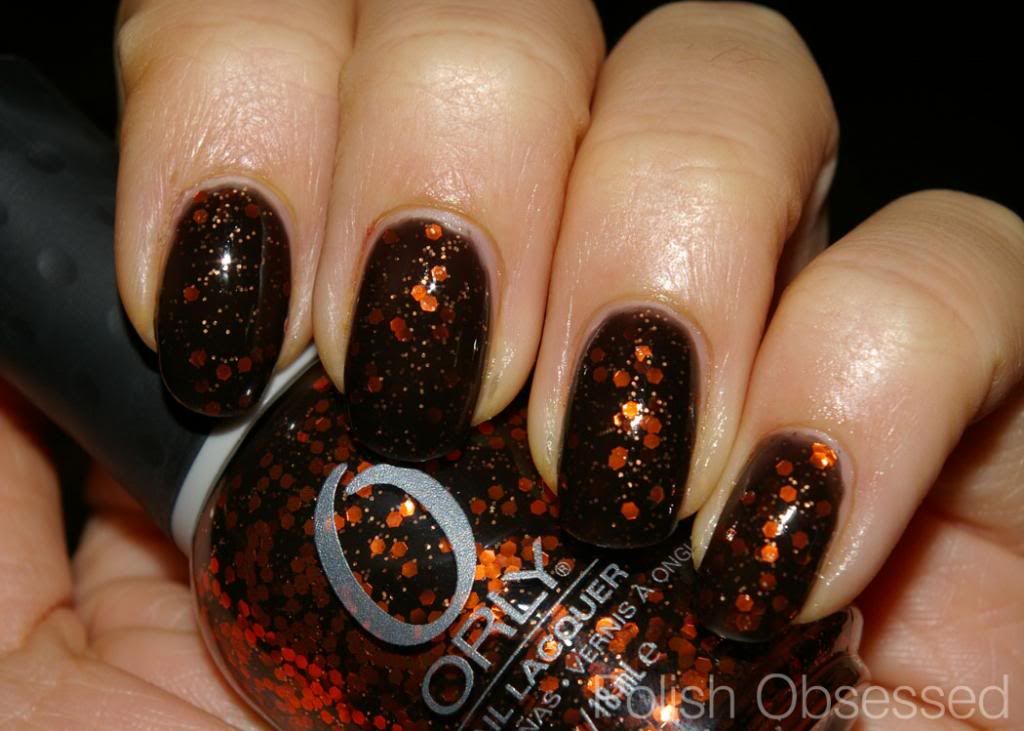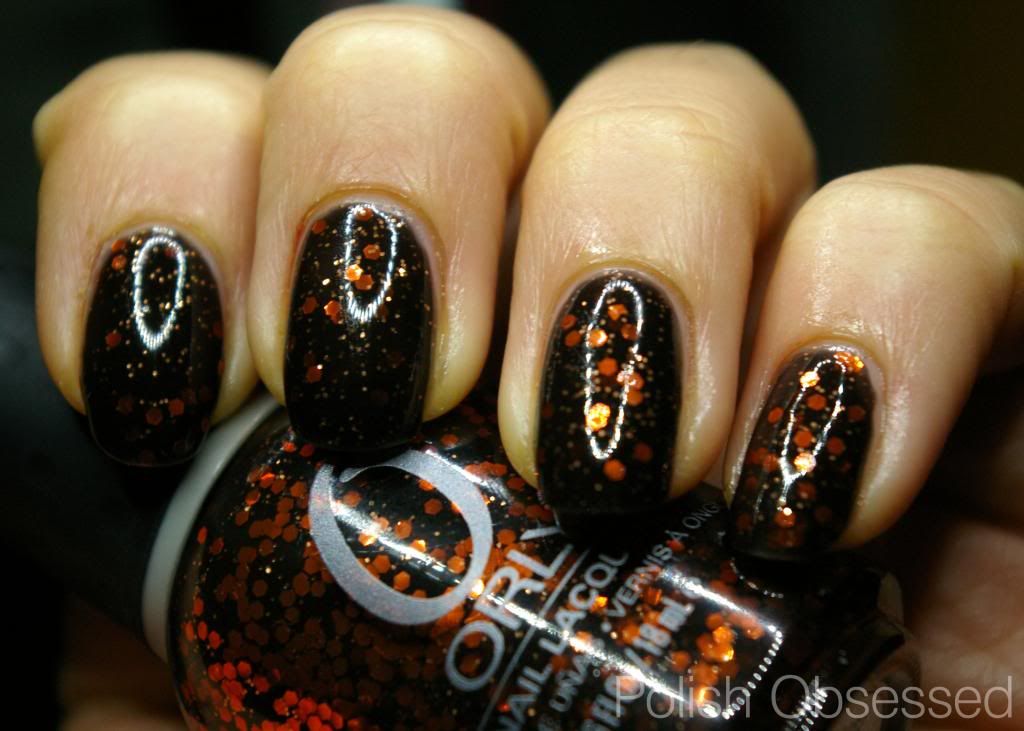 Now for a small rant regarding Orly's Halloween collection for 2013, what were you thinking!? After such a great collection of glitters from last year you raise our expectations for this year and you give us standard orange and black polishes that aren't even new? Repromotes!? Really!!! Why?? Such a disappointment. I hope they bring back some better polishes for next Halloween.
This is my final request, today is the LAST DAY to vote for your fave Halloween nail art submitted for the Bundle Monster Cirque Du Freak contest.
I am so close to being in the top 13, I'm only missing it my just a few votes so I really need your help to move on to the next round.
Below is my entry!
If you'd like to vote for my entry and the rest of your favorites, click here! Thanks a bunch for those who have been voting :) I really appreciate it.