Today I have a short mani refresh that took no time at all. I simply stamped a spider web design from Bundle Monster plate BM-1XX over my previous mani. This design is a Halloween staple for me, I use it every October! This year I stamped the design in black over the glitter tips from my previous mani.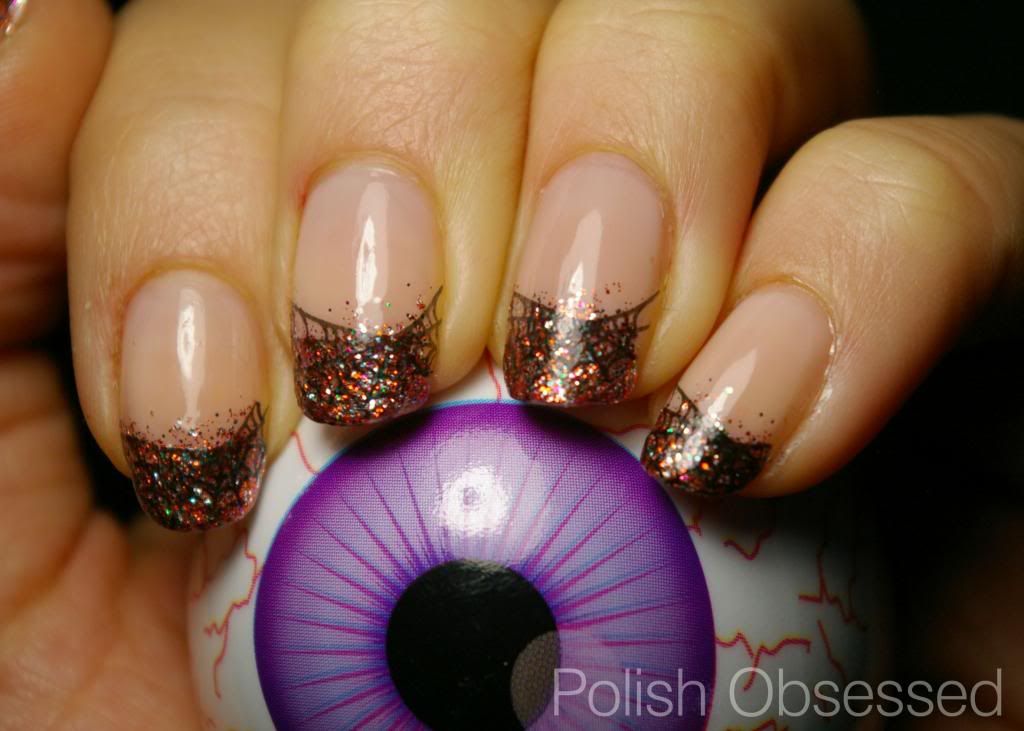 I added a thin layer of top coat and my mani was complete!
If you'd like to vote for my entry and the rest of your favorites, click here! Thanks a bunch for those who have been voting :) I really appreciate it.