I entered a Halloween nail design this week in to
Bundle Monsters latest contest, Cirque du Freak
. The theme for my nail art is enchanted forest on Halloween night. I used OPI My Private Jet from my last post as the base for this design. I sponged a gradient of red, orange and yellow shimmer, the polishes I used are:
Red - Sally Hansen Xtreme Wear, Poppy
Orange - Nicole by OPI, Fresh Squeezed
Yellow - China Glaze, White Cap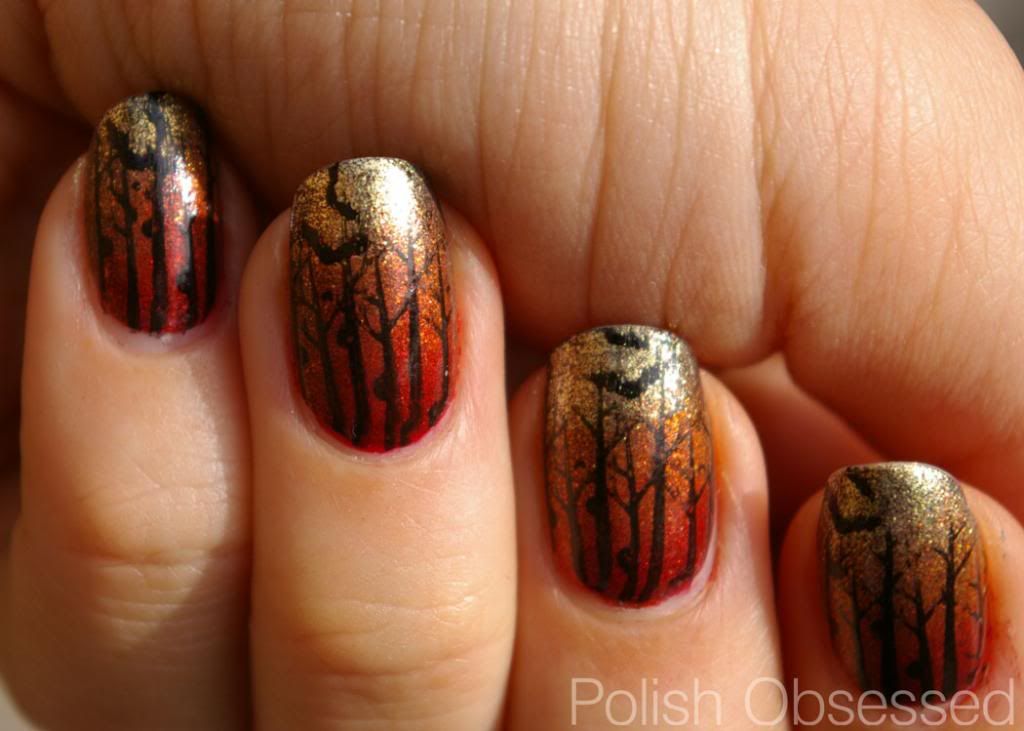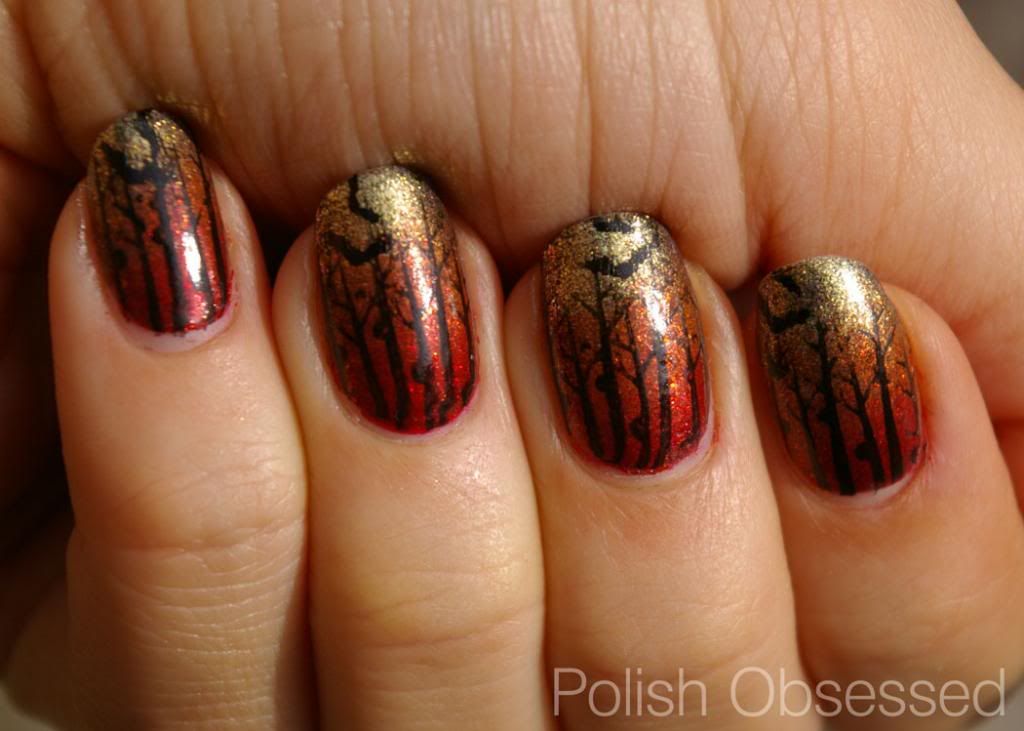 I applied two coats of the gradient and waited for it to fully dry before moving on to the stamping. I used Sally Hansen 10 Day No Chip in Blackberry to stamp Bundle Monster plate BM-407 for the enchanted forest trees and BM-213 for the bats in the sky. I sealed the design with a thin coat of topcoat and I was done!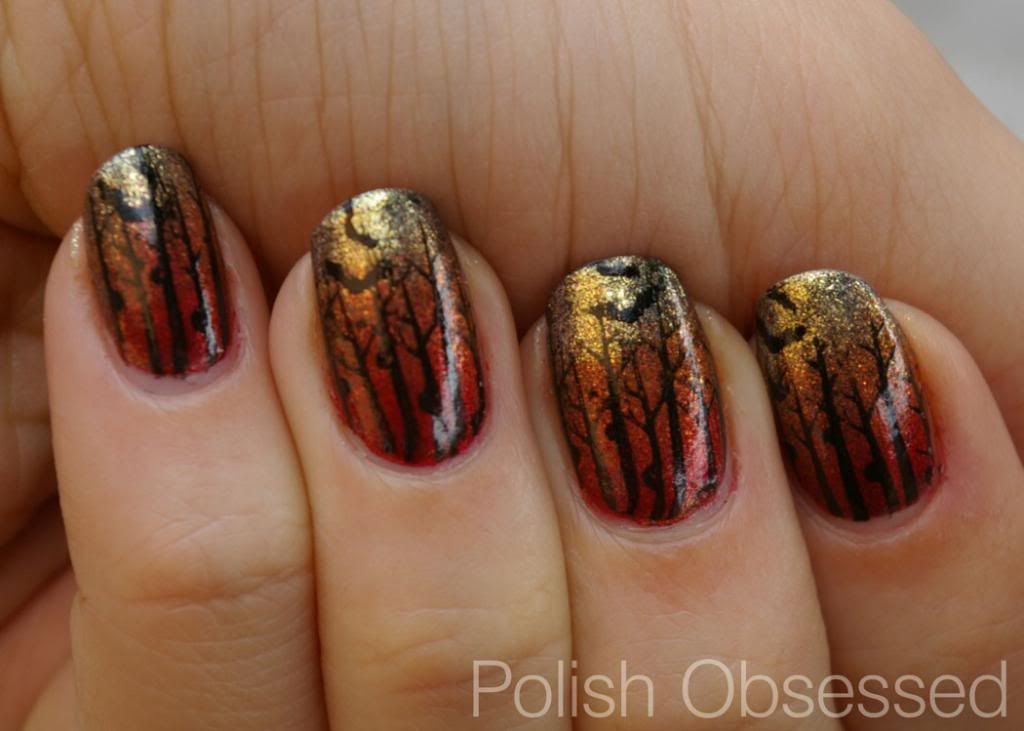 I was kind of scrambling to get these up in time to submit to the contest, I got lost in the days since Monday I was off work for Thanksgiving here in Canada. I didn't get the greatest photo up in time for the submission, but was able to capture some slightly better photos for this post. It really does look a lot more vibrant in person though, the gradient looks so cool! This look was definitely a challenge to photograph.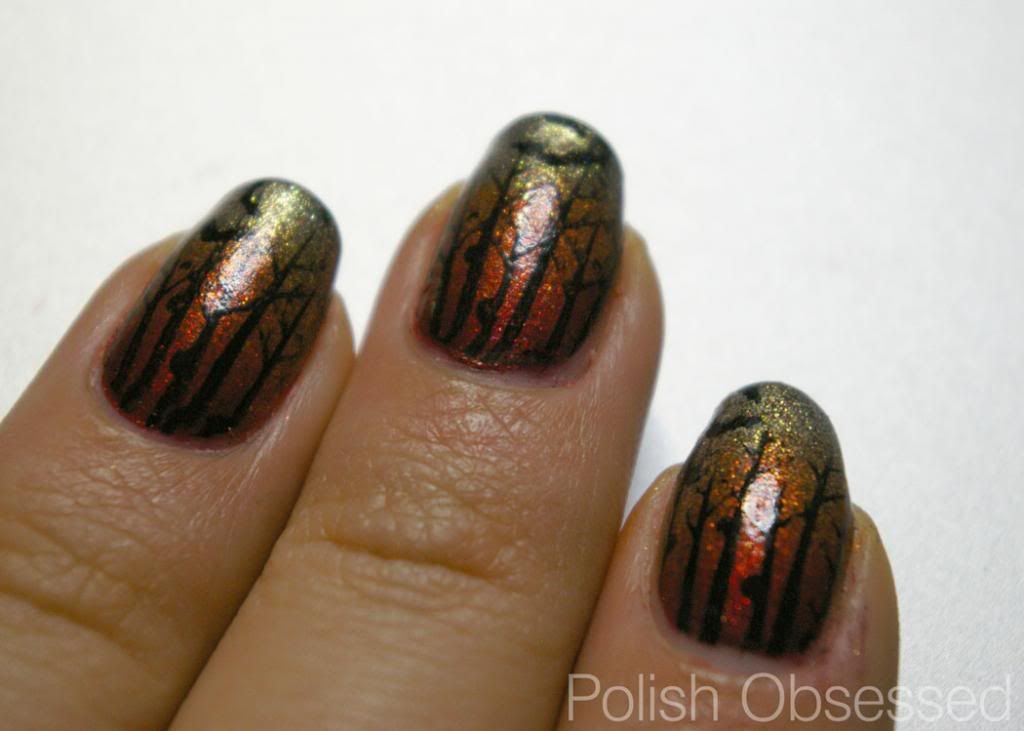 If you like my design I'd love it if you'd support me
by voting for my design
. There are a lot of other fun designs so have a look and vote for your favourites! You can vote once a day until October 28th for your faves. Best of luck to all participants!