So October and Halloween have come and gone, I can't believe how quickly we are approaching winter! Today I have the perfect fall shade from OPI, Peace, Love and OPI. In the bottle in normal writing it is very unsuspecting, looks to me a charcoal shimmer. It actually is a deep teal/grey duochrome!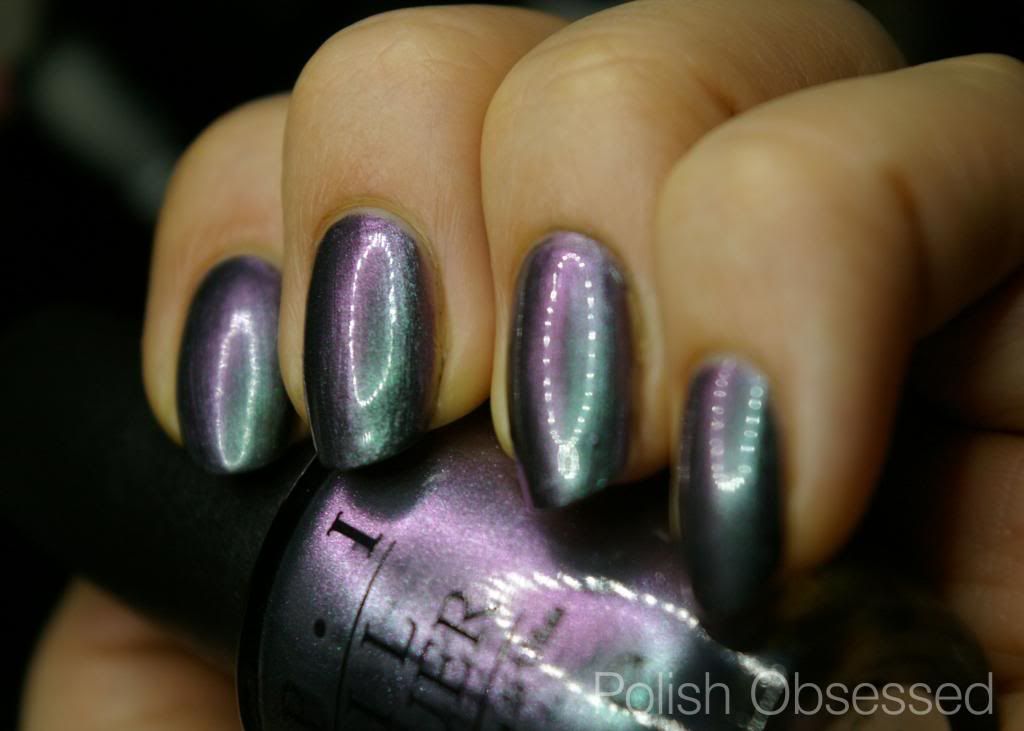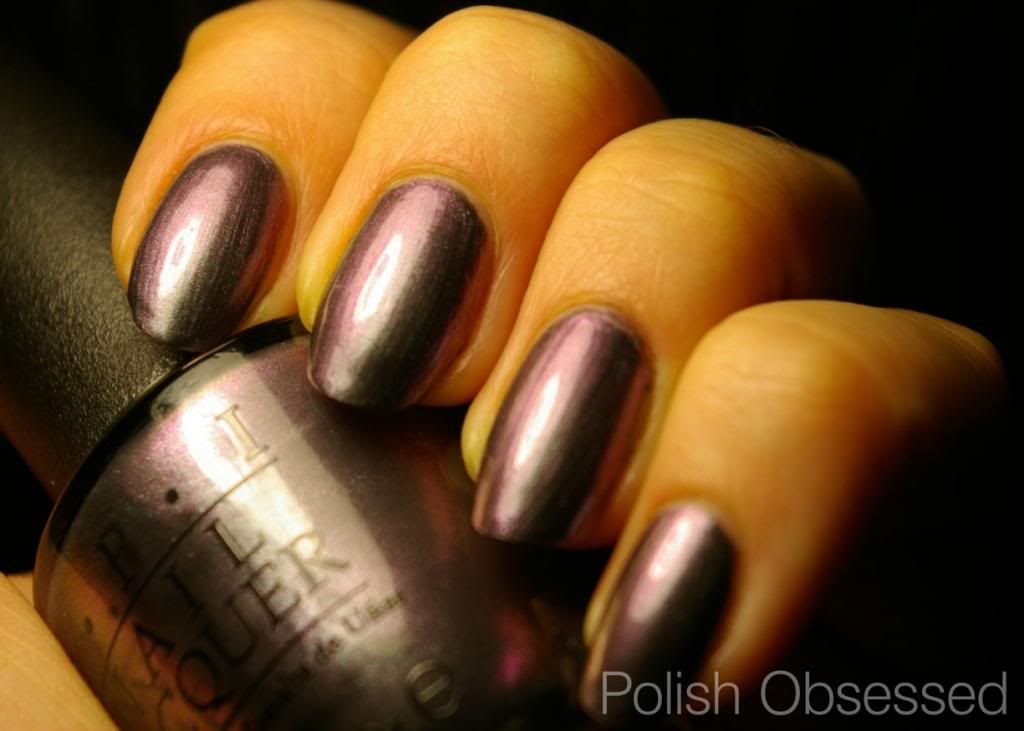 The application was a little weird, I'm finding it hard to describe the formula. It feels like a nice thick polish and it is pigmented, but when on the nail it acts as a thin duochrome. Very unforgiving showing every bump and ridge on your nail, I even used a ridge base coat! I only needed two coats for full opacity but feel like I should have added a third to even everything out!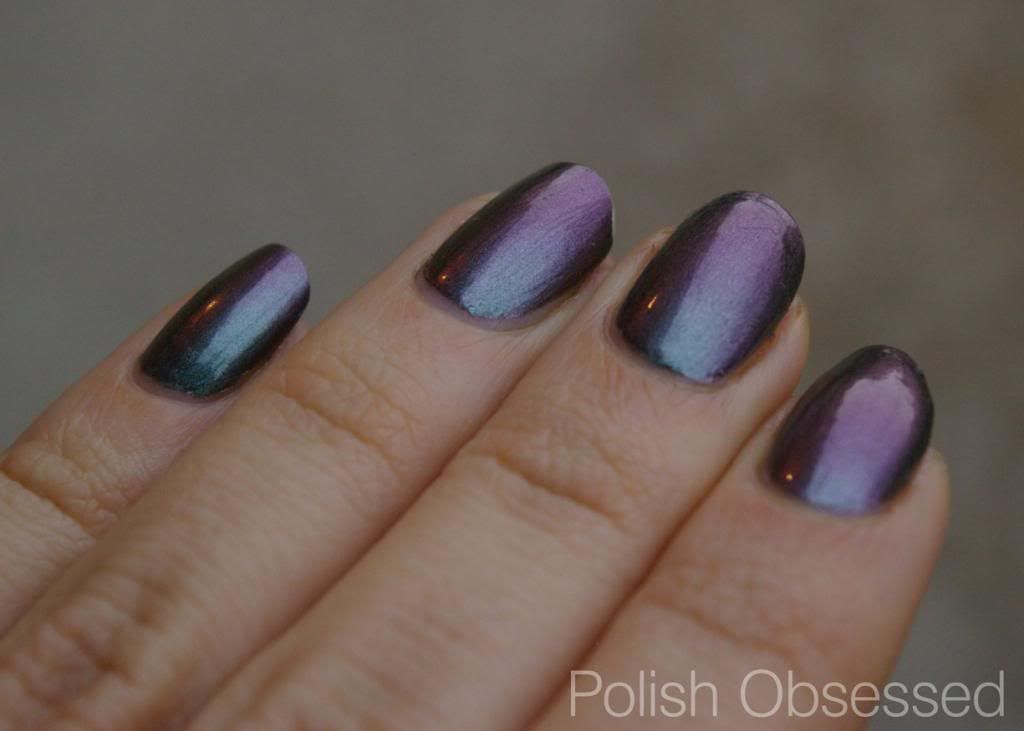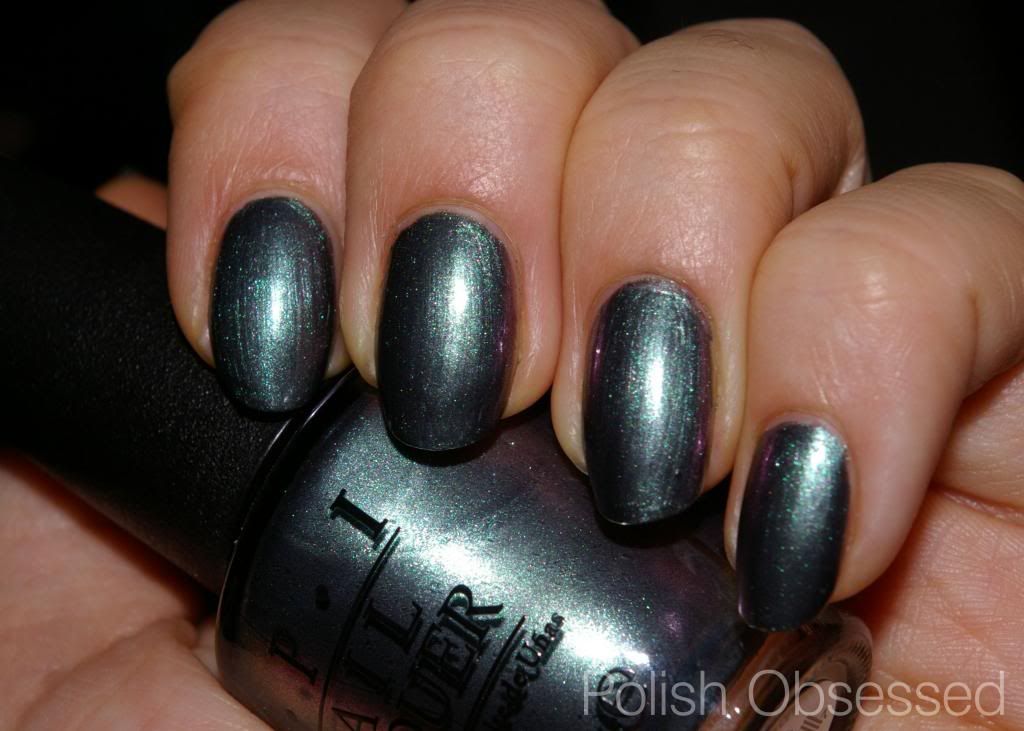 The actual duochrome is fantastic, nothing like I have seen before. For the most part it flashes bright teal and magenta toned purple, however it varies from light source to light source. I wish my camera could capture the amazingness, my photos do not do it justice. During application I noticed some brush marks from the frostiness of the polish, but these were greatly lessened once I added my topcoat.
I haven't been buying a lot of OPI lately because nothing has been catching my eye as something I must have, this polish is defiantly very unique in my collection.