I was convinced that Zoya's pixie dust polishes were the only texture polish I would truly appreciate based off of photos I saw online. I was super excited for Carter, a deep purple glitter pixie dust, however I feel like something isn't right. First of all this polish took FOREVER to dry when I attempted to swatch it on my nail wheel. The final outcome was't what I had expected either, it looked more like a regular, dull glitter to me.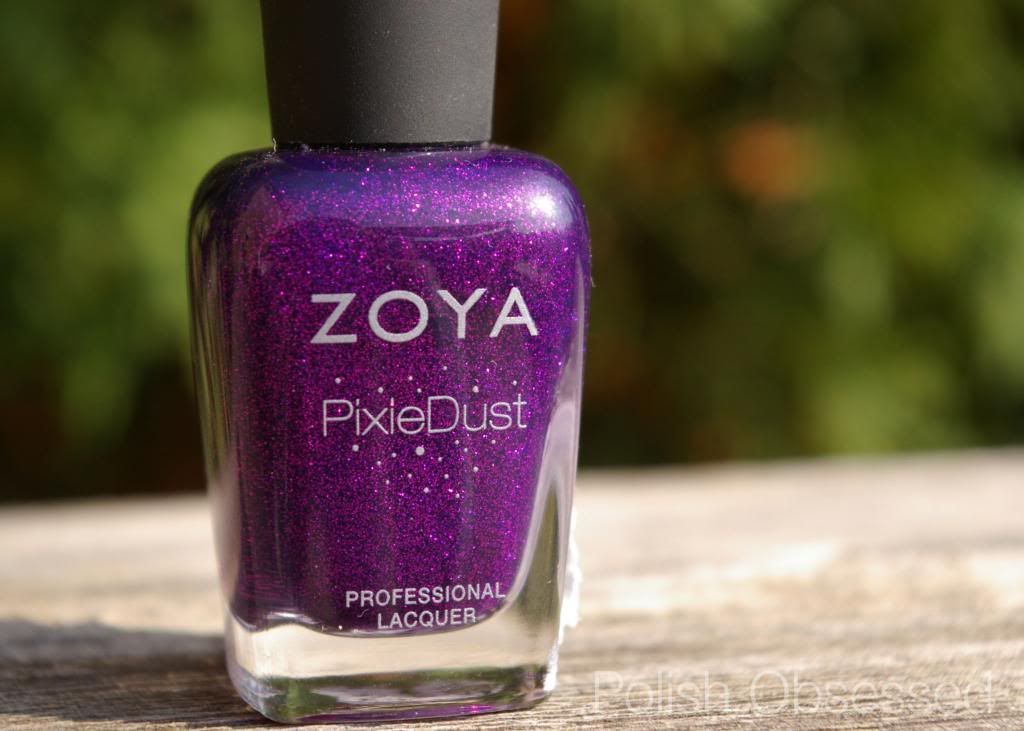 I'm not sure if I got a bum bottle or something, but I'm super disappointed. I read some mixed reviews online, so this may be the case. Most of the negative comments were based off of the issues I experienced as well, this includes being sheer and taking long to dry.


I love Zoya's formula, they are usually one coaters, and from what I have read some of the other pixie dusts are opaque in only one coat. This took me three coats for full opacity, combined with the fact that matte polishes generally dry a lot faster than regular polish is weird. It's not like you can add a quick try top coat to help it along either!

On a side note, I found this at Marshals for around $6 or $7, the whole pixie dust display was there. A few other salon brands I spotted with full displays included OPI and Orly.
Do you own this polish specifically? Have you had the same issues as me?