They should totally make a holiday themed candy crush, unless they already have and I am out if the loop, that would be awesome! Today I have an eligantly festive mani, it includes use of a sheer nude and a mixed finish glitter! I have really been loving the look of nudes topped with glitter, it is defiantly a grown up way of rocking glitter! Makes me want to try out some new nudes too!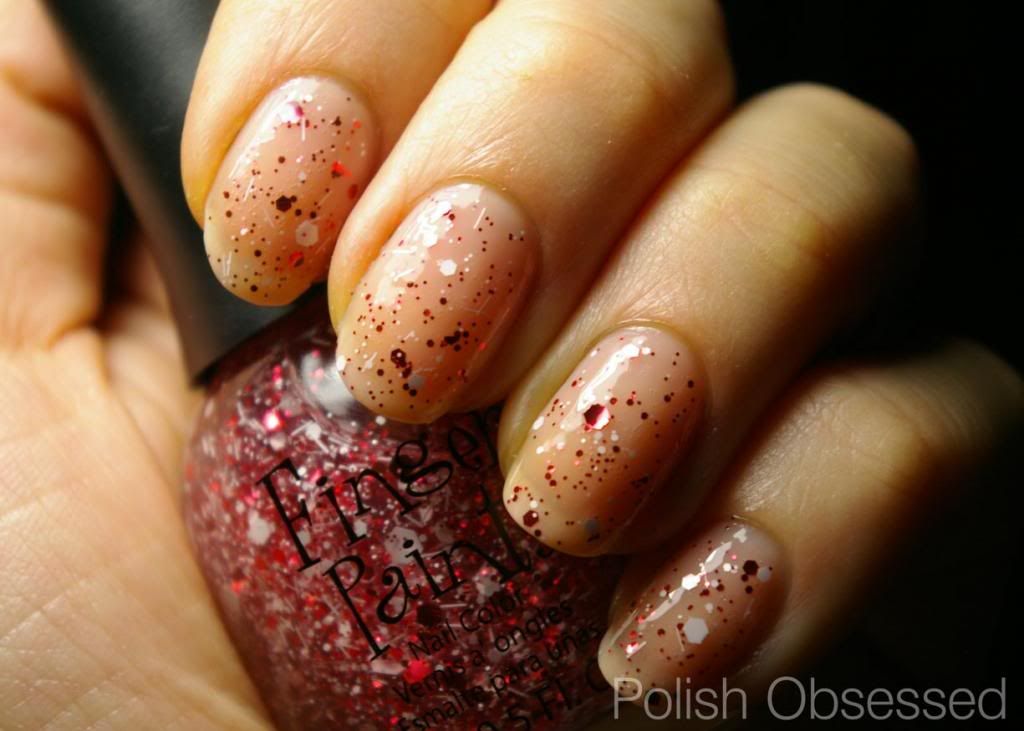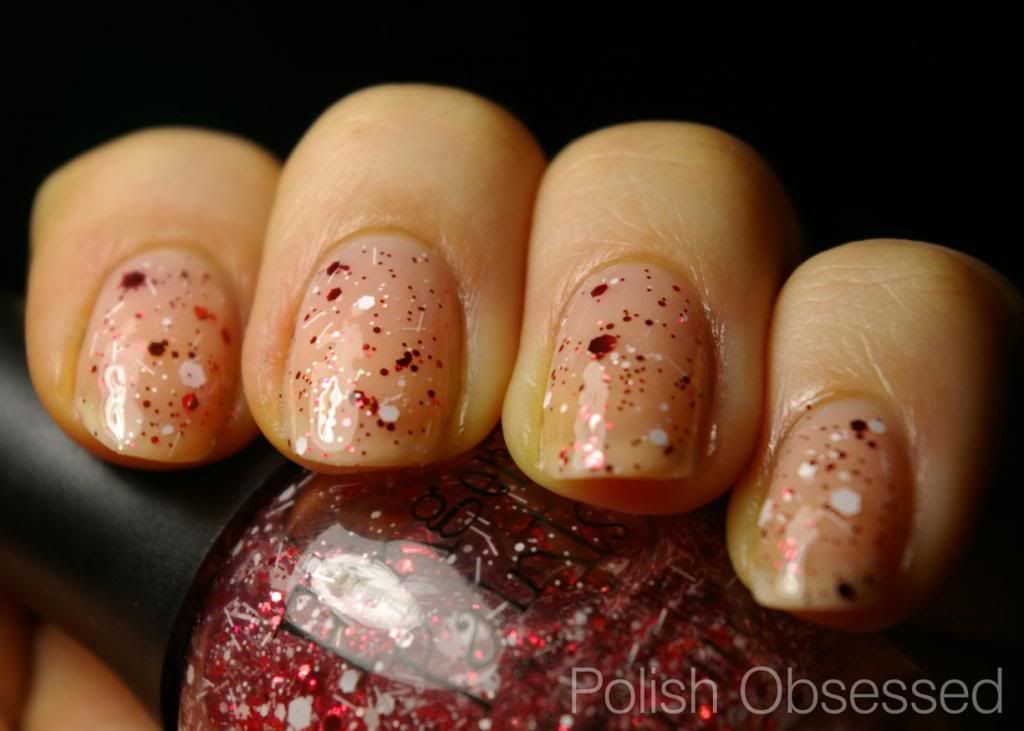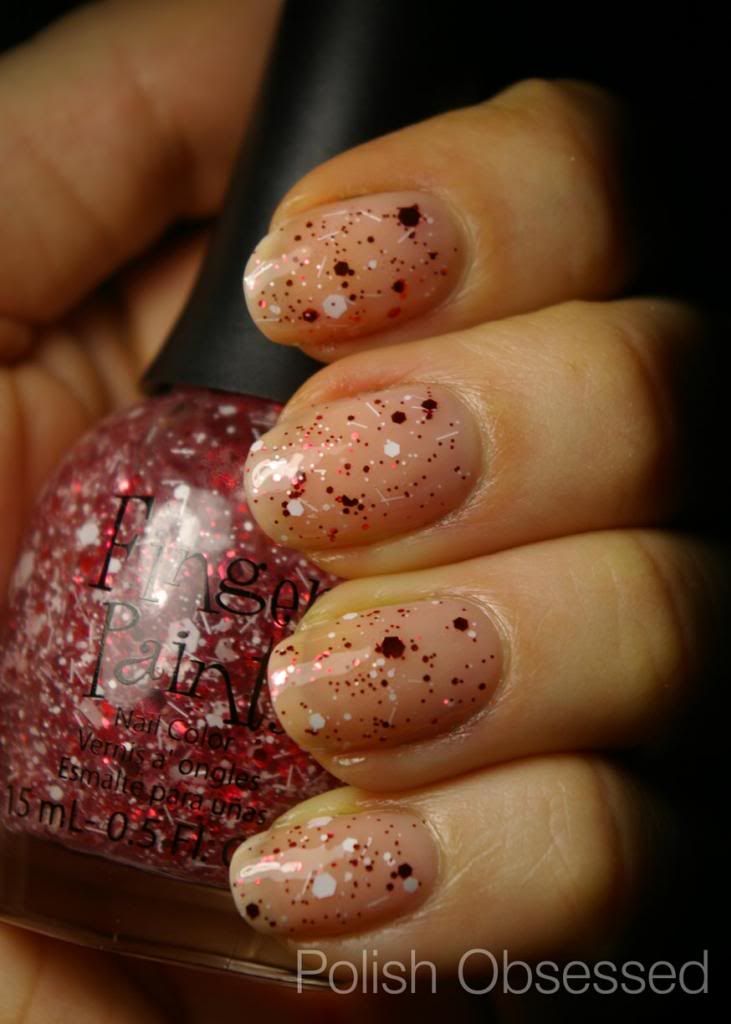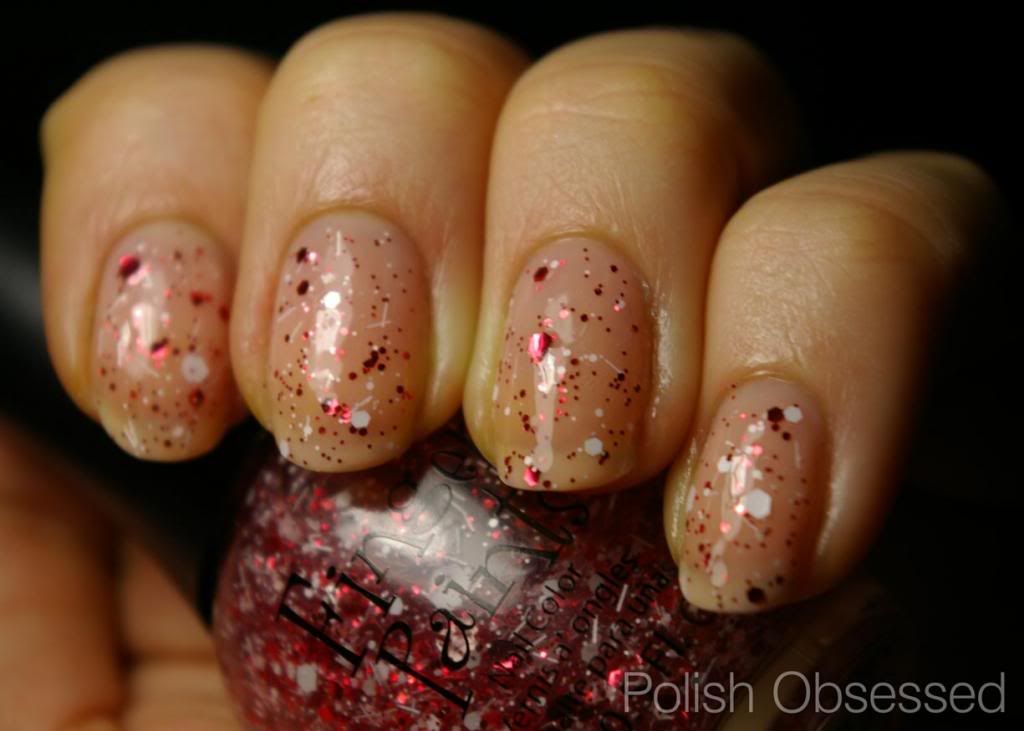 For my base I applied two coats of Zoya Lula which is a sheer peach nude. After two coats it was not opaque but gave my nails a nice foundation for the glitter, I just wanted to even out the colour of the nail and blend the free edge in to the pink nail bed.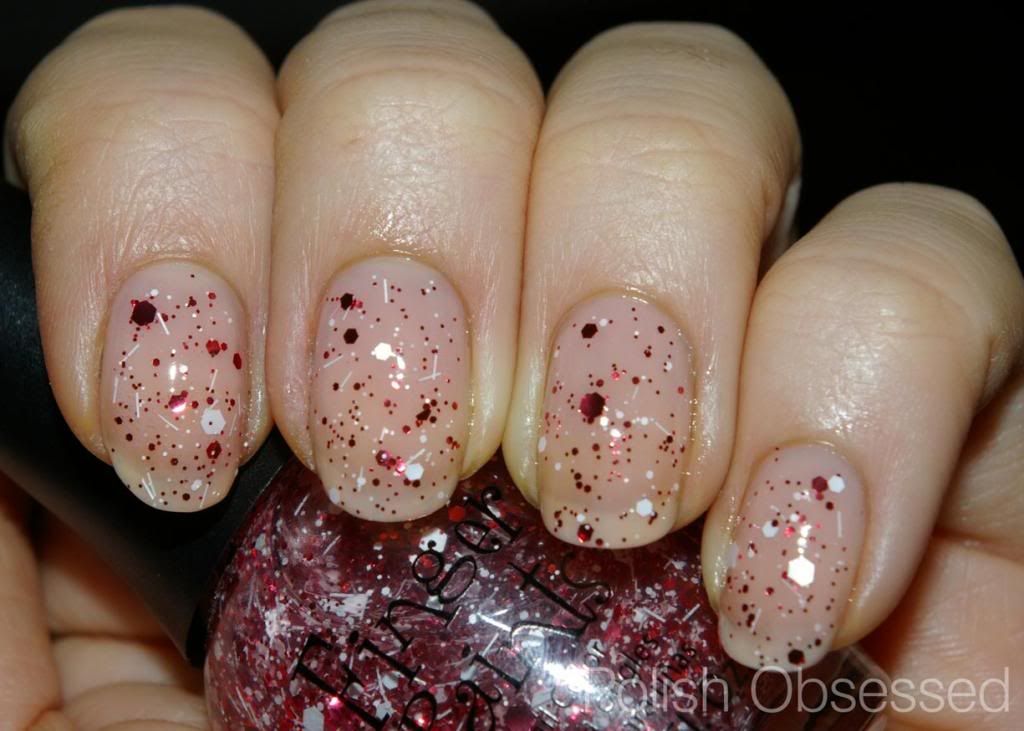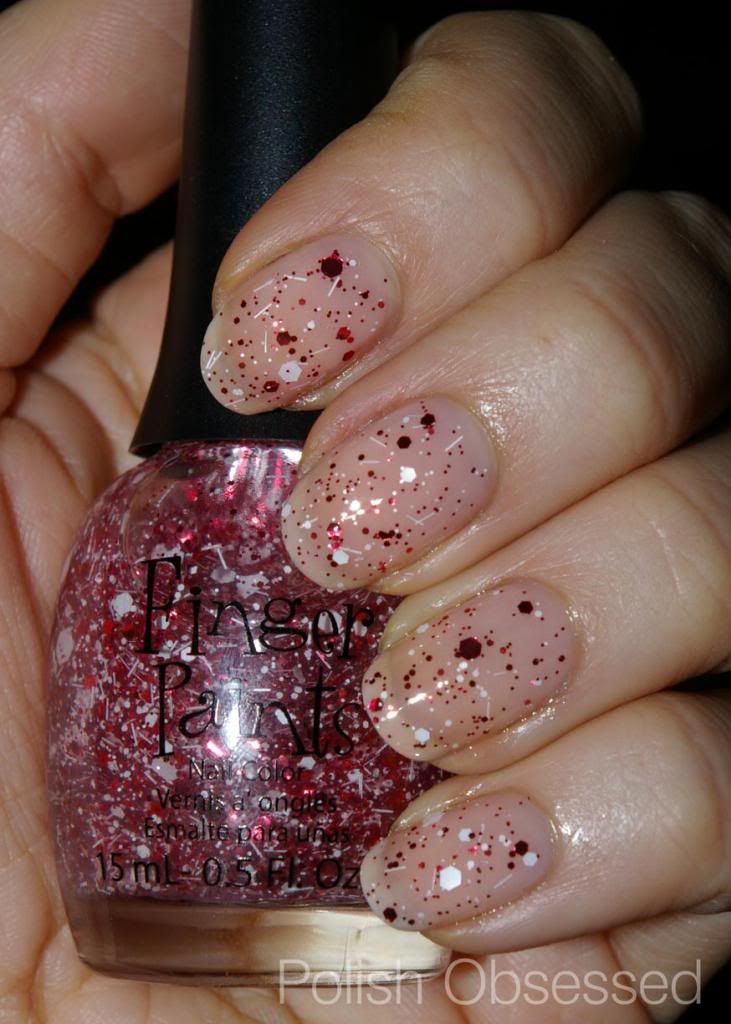 Once I added my glitter polish on top it also helped with blending the nail bed and free edge of my nail together beneith. I used Finger Paints Kiss By The Tree, which is like candy canes crushed up in a bottle, applied in a dabbing motion to apply the glitter over the nude base. The clear base of the polish can be a little thick and goopy, I had to fish around the bottle a bit to saturate the brush with the right amount and type of glitter I wanted for each nail. The good news is that in doing this I got the perfect coverage for each nail, yay! The bad news? Bubbling :( lucky for me it is hardly noticable due to all the smaller glitter pieces. Another pro about this glitter is the finish, I find a lot of glitter topcoats have a satin finish, this one is all gloss and I love it! I didn't need a top coat and it dried pretty fast, especially considering I applied a thick layer.
I love this look and will be wearing it to a Christmas party this weekend.