I have a love hate relationship with how Zoya names their polishes, I dislike that they don't have any funny/pun names, but I do like that they have my name as one of their polishes! Today I have Zoya, Danielle, it's a colour I like too!
Danielle is a sheer milky pink with a sprinkle of glass flecks. This is more apparent in the bottle but you can faintly see it on the nail dispite what my photos show. This is a great sheer nude to use on its own or as apart of a French mani.
For a sheer polish it applied well with no streaking, as (most) always with a perfect formula. I used three coats in my photos. It is still not 100% opaque but I am happy with the look, it makes my nails look nice and clean and gives my tips the appearance of a natural French mani.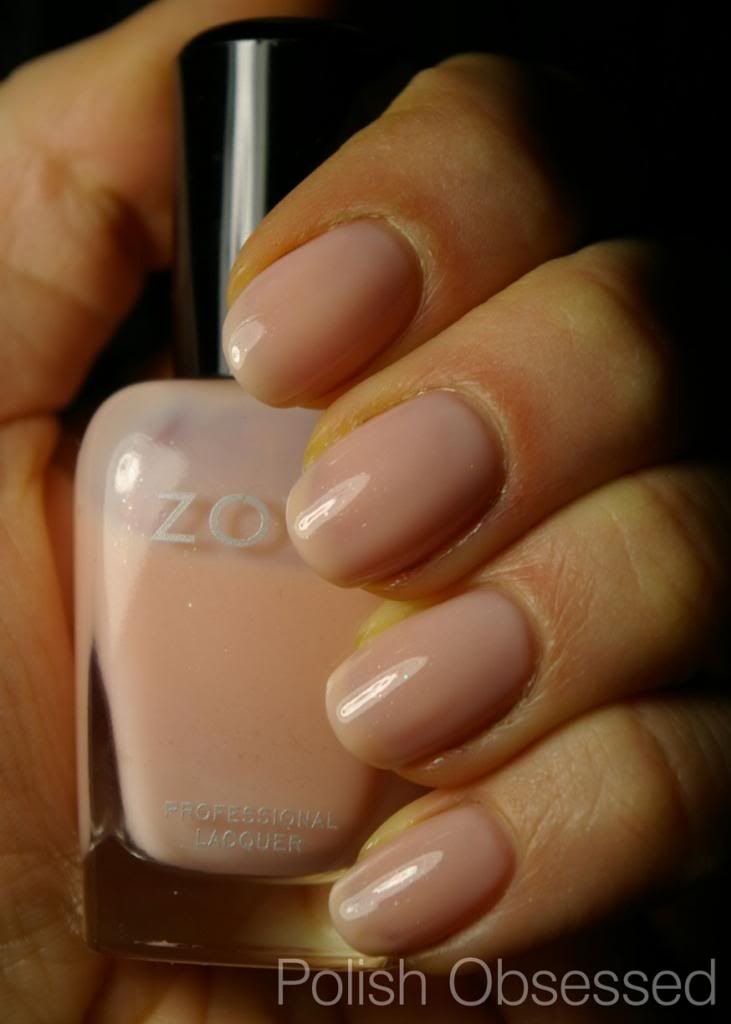 I wish the sparkle was more dense, but overall am happy with this shade of polish with my name. I am one of those people who just loves my name, so I am happy that I got a good shade for Zoya to go along with it as well.