I am on a glitter kick lately, I'm not sure if it is the change in weather, or that Christmas is less than a month away but I am going glitter crazy! The only reason I picked up China Glaze, Your Present Required, was for the various sized white glitter, they totally remind me of snow! But taking a deeper look in to this polish, it has such a great grouping of colours for the holidays, purple, blue, copper and gold!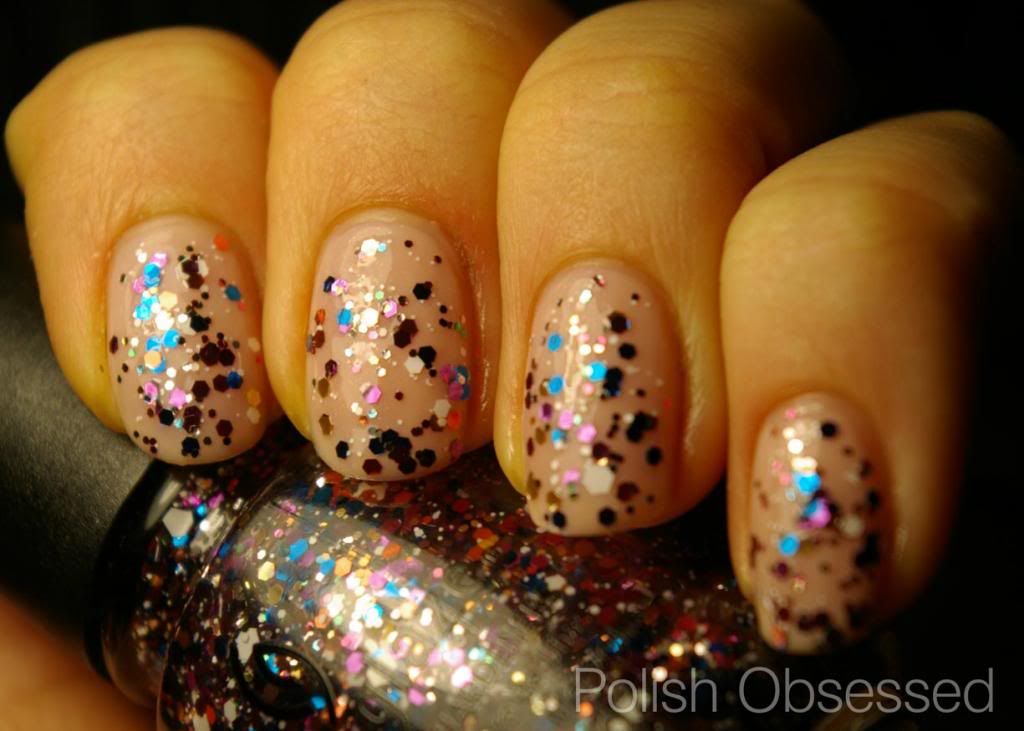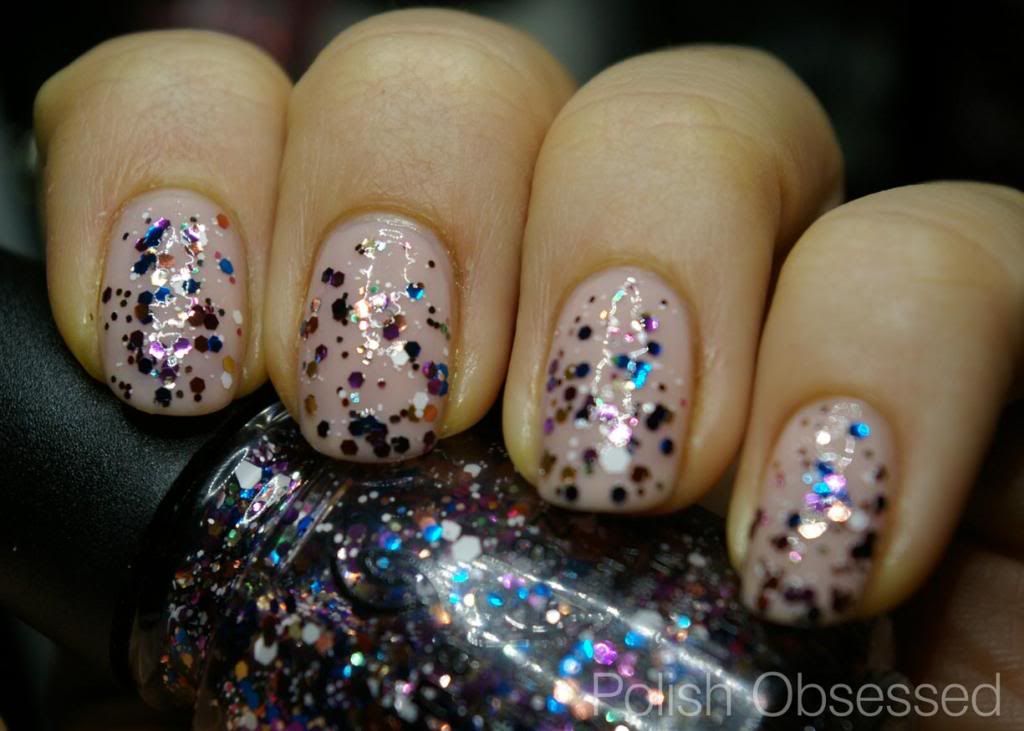 I saw a beautiful combo of this glitter over top a nude base on Instagram last month, I should have taken note of who it was but sadly I have forgotten. I'm unsure of the base used in the mani I used for inspiration, however I recreated this look with what I had on hand.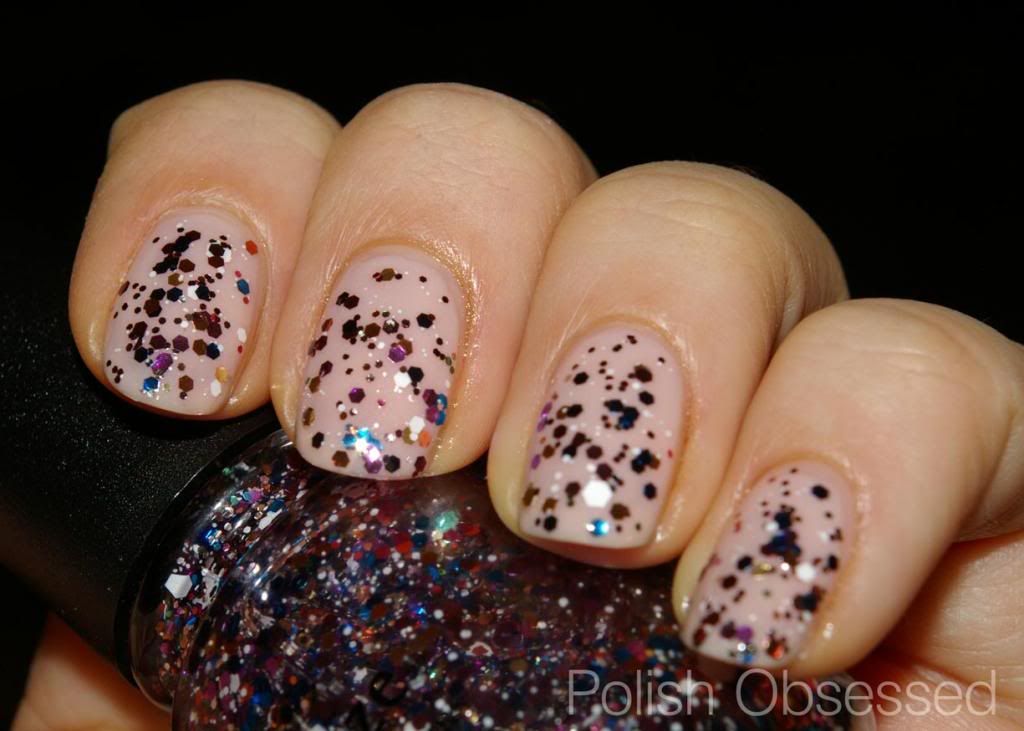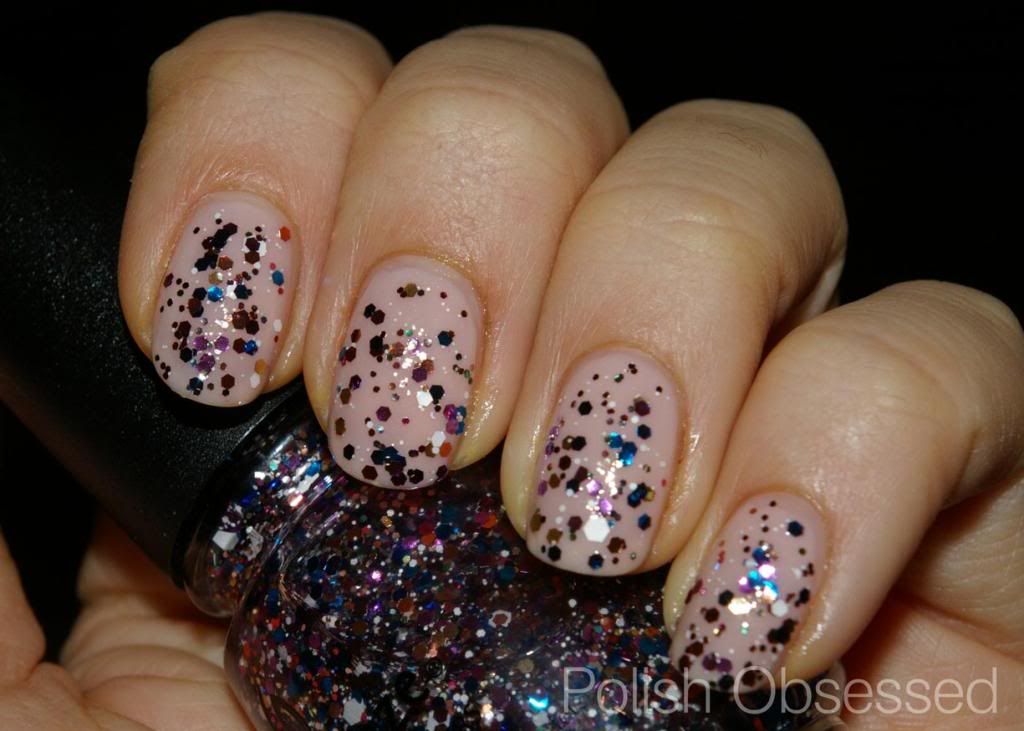 I used three coats of Zoya, Danielle as the base and layered one thin coat of Your Present Required on top in a dabbing motion. Surprisingly this glitter was dense enough that I got the perfect amount of glitter on each nail with minimal effort. What's even better? This truly dried to a high gloss shine all on its own! Most glitters in my collection require a top coat to add a glossy finish, however this polish was perfectly glossy all on its own. My photos show no top coat, however I added one the day after application to ensure the glitter was fully covered and did not pop off.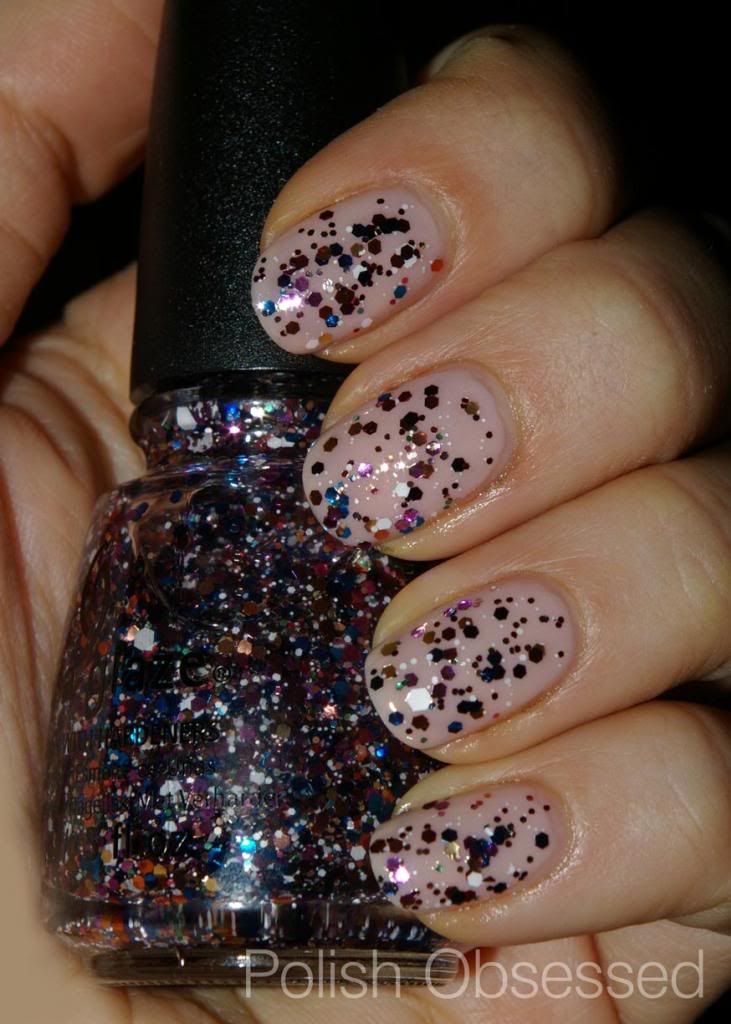 I really love this look and do not want to remove it even though it is starting to show some wear. The nude base is simple and elegant while the glitter adds an unexpected holiday twist.